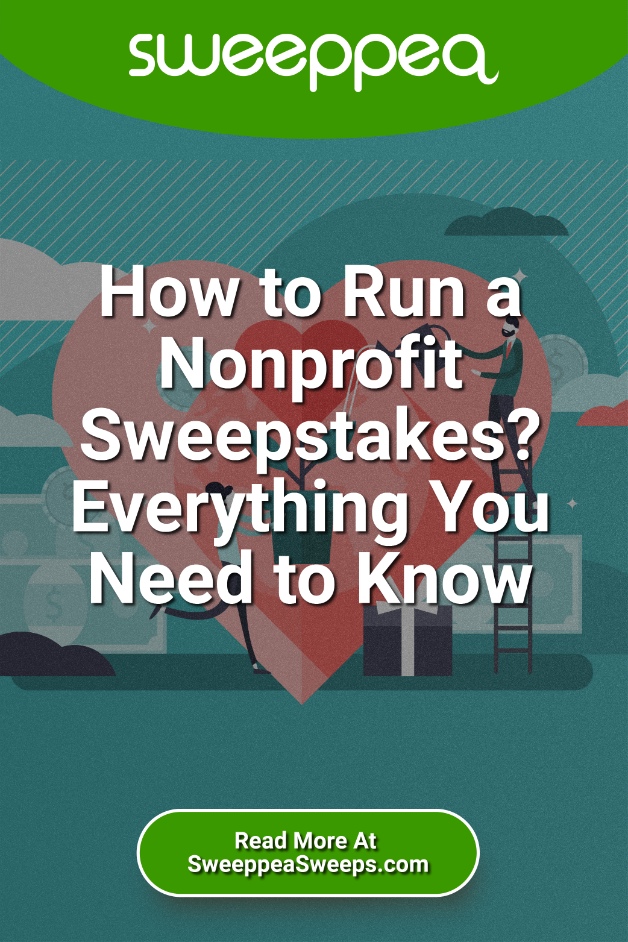 Running a nonprofit sweepstakes via a sweepstakes fundraising platform can increase donations and attract new donors at the same time.
To spread your nonprofit's impact story and reach your mission outcomes, you'll need support, and lots of it.
Although 501(c)(3) donations are tax-deductible, this is no longer enough to incentivize donations. New donors also need to connect with your organization's mission.
Sweeppea's sweepstakes fundraising platform is helping nonprofits achieve their goals of changing the world for the better. Our expert advice and charity sweepstakes management delivers everything nonprofits need to run a successful promotion.
Here's your guide to nonprofit sweepstakes promotions…
Here you'll find out how to run a sweepstakes for a nonprofit company with a checklist of everything you'll need.
To help you get started, we're sharing everything from fundraising sweepstakes examples to nonprofit sweepstakes ideas and sweepstakes laws. You'll also learn the differences between sweepstakes and raffles.
Ready to eclipse your annual donation goals? Let's go!
What Is a Sweepstakes Fundraiser?
A sweepstakes fundraiser, or charity sweepstakes, is a game of chance where a 501(c)(3) nonprofit sweepstakes sponsor offers a prize but does not require consideration for entry, such as with a mandatory donation.
While nonprofits are allowed to use donation-based entries, all sweepstakes fundraisers must offer a free method of entry because it's the law.
Also Read: Sweepstakes & Contest Rules: Biggest Mistakes Companies Make
Fundraising sweepstakes for nonprofits are typically professionally managed via a sweepstakes fundraiser platform or full-service sweepstakes administration company.
A sweepstakes company will manage all of the aspects of the promotion from drafting the official rules to winner drawing, prize indemnity insurance for high value prizes, sweepstakes law compliance, registration and bonding, and more.
Some examples of local nonprofits and national nonprofits that run charity sweepstakes include schools, sports teams, religious organizations, civic organizations, universities, and labor unions.
Also Read: Legal Services a Sweepstakes Company Can Provide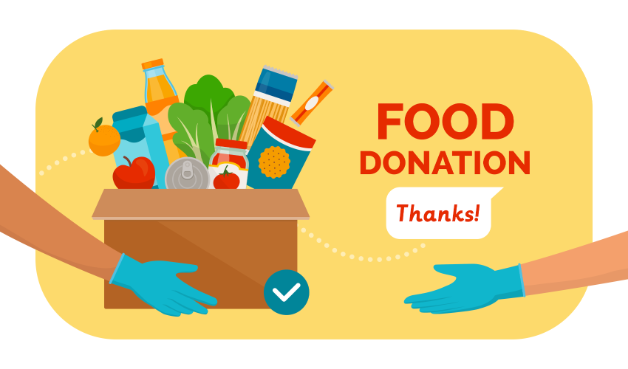 Sweepstakes and contests are popular with nonprofit organizations because this type of promotion makes it easier for nonprofit organizations to engage with donors and other supporters.
Nonprofits that use sweepstakes also use the chance to win a prize as a means of attracting donors to learn more about the nonprofit organization's mission and donate.
Can a Non-profit Run a Sweepstakes?
Yes, nonprofits can run sweepstakes as long as they follow all of the sweepstakes laws and regulations that also apply to sweepstakes for for-profit companies.
Nonprofit sweepstakes must be free to enter, are not considered gambling, and generally have fewer regulatory restrictions, which is why nonprofits are using them frequently these days.
Many charities are even making sweepstakes part of their annual fundraising plan in order to attract more donations.
They are also a legal way for US non-profits to reach donors nationally, as opposed to only locally.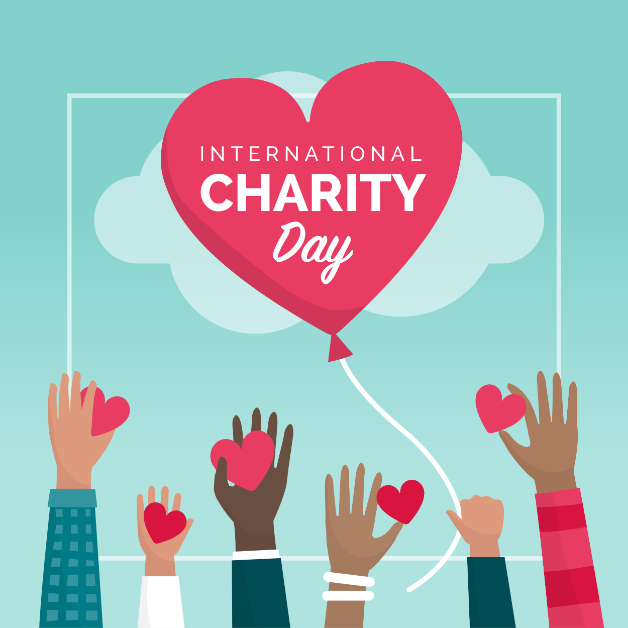 Why Do Nonprofit Organizations Run Sweepstakes?
With a sweepstakes, nonprofit organizations can raise awareness about their cause and attract more donations. Here are some of the more nuanced reasons why nonprofit brands choose sweepstakes:
Attract Donations
Sweepstakes can give you a shortcut to attracting donations without the effort of writing grants or hosting galas.
When new supporters enter your sweepstakes for the chance to win a prize, they'll learn about your organization's efforts at the same time.
Sweepstakes participants may also decide to donate at the time of entry. It's okay to ask participants to donate to your cause as long as your official rules make it clear that:
A donation is not required for entry and a free method of entry is available
A donation will not increase the chances of winning
Important Note: A donation can not be a requirement for entry or winning, else your will be considered as an illegal lottery.
Viral Sharing
The chance of winning a prize attracts new donors and encourages viral sharing. Sweeppea sweepstakes management is designed to give your nonprofit sweepstakes maximum reach.
By promoting your nonprofit fundraiser on social media, as well as, traditional media outlets, you'll be able to take advantage of the viral sharing aspect of sweepstakes.
Your sweepstakes get shared everywhere and the donations pour in.
Reach New Local and National Donors
Sweepstakes can be offered in all states, even the ones your nonprofit organization is not registered in. This means new donors and supporters outside of your community can become interested in your cause.
With a sweepstakes, you'll not only be able to reach local donors. You'll be able to attract donations from across the country, thus helping you to reach your goals faster.
Need new donors? Find out how Sweeppea can help run your national nonprofit fundraiser.
Sweepstakes vs Raffle: What's the Difference?
Raffles and sweepstakes are similar in that both game formats involve the sale of tickets, drawing winners, and giving away cash prizes. However, the similarities end there.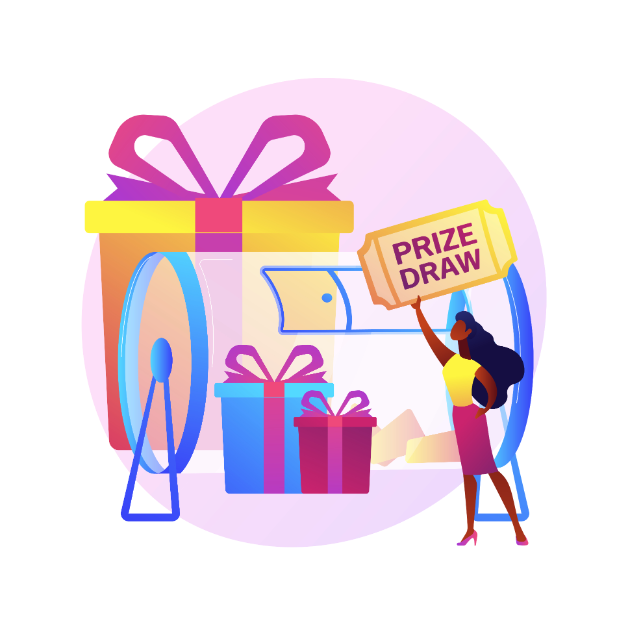 One question that nonprofits ask us often is "Is a sweepstakes fundraiser a raffle?" The short answer is "no."
These differences should help you decide whether to run a raffle or a sweepstakes campaign for your nonprofit organization. Here are the most important sweepstakes vs raffle points to consider:
Charity Raffles
Here's how charity raffles work:
Is a Raffle Gambling?
Raffles are considered as a form of gambling in the United States since donors have to make a payment in exchange for a chance to win a prize, just like at a casino.
Raffle Regulations
Nonprofit organizations must comply with both state and local raffle laws in the state in which the organization is domiciled.
Raffles for charitable giving for 501(c) organizations are legal at the federal level. Raffles are illegal for for-profit organizations.
Limited Geographical Reach
Multiple US states (about 10 states and Canadian provinces) prohibit online raffles which means that it's near impossible to run a legal interstate or national raffle.
Nonprofits are only permitted to run raffles in the states where the organization is domiciled if raffles are legal in that state. State or provincial licensing may be required.
Sweepstakes Fundraisers
Here's how sweepstakes for charities work:
Is a Sweepstakes Gambling?
Sweepstakes are not considered as gambling because they require a free method of entry.
Free Method of Entry for Sweepstakes
Unlike raffles, sweepstakes are limited on the number of free entries per person to prevent abuse, such as one entry per household.
Unlike raffles, participants don't necessarily have to donate because all sweepstakes fundraisers must offer a free method of entry.
Also Read: What's the Difference Between a Sweepstakes, Contest, Game, Raffle and Giveaways and Which is More Popular?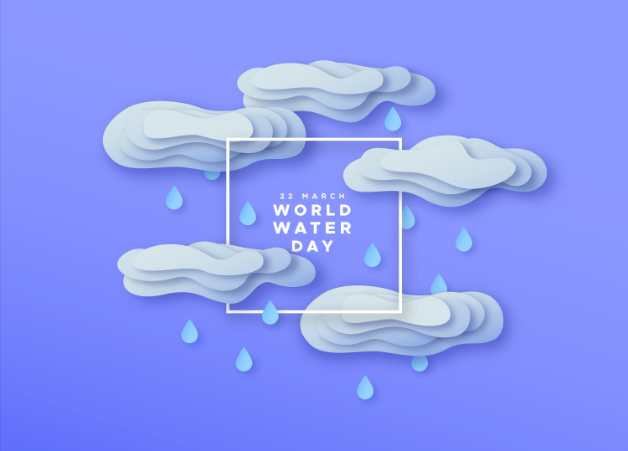 Sweepstakes Regulations
Sweepstakes require official rules and abbreviated rules
Some states require registration and bonding for sweepstakes promotions
Global Geographical Reach
Sweepstakes are legal in all 50 states and all Canadian provinces.
Sweepstakes can be expanded to include participants both nationally and globally
No Manual Drawing for Sweepstakes
Unlike charitable raffles, where paper tickets are sold, there is no manual method of drawing for sweepstakes. All sweepstakes winners are electronically drawn at random.
When to Use a Raffle vs a Sweepstakes
Both nonprofit raffles and sweepstakes are excellent ways to increase donations to your organization. However, sweepstakes often come with fewer restrictions and the ability to expand your fundraiser promotion globally.
Still unsure whether your promotion is legal? We can help with compliance review or create, run, and manage your promotion via Sweeppea's full-service sweepstakes administration.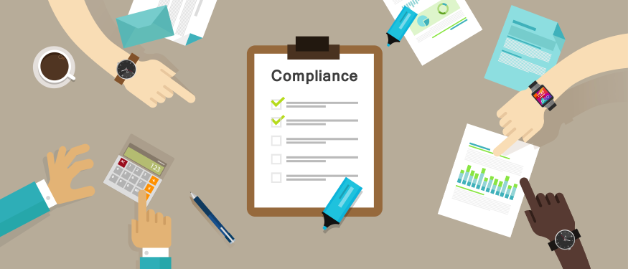 Nonprofits Must Follow Sweepstakes Laws
Although, nonprofit tax-exempt organizations are exempt from some tax laws, all prize promotion laws still apply to nonprofit sweepstakes. Nonprofit sweepstakes follow the same sweepstakes laws as for profit companies.
Here is a quick overview of sweepstakes laws for nonprofits:
Free Method of Entry
All sweepstakes must offer a free method of entry.
Official Rules
All sweepstakes must have official rules. The official rules are the contract between the sweepstakes sponsor and the participant.
You may not change the official rules once a sweepstakes is launched.
The official rules typically contain the following information. Here is an official rules checklist:
No purchase necessary
Start and end dates
Eligibility requirements (including age, residency, and any exclusions)
Entry methods (including the free method of entry)
Entry limitations
Odds of winning
Description and Approximate Retail Value (ARV) of the prize(s)
How the winner(s) will be selected and notified
Restrictions on claiming the prize
Void jurisdictions
Sweepstakes sponsor name and address
Any additional disclosures specific to the promotion
⚠ Never use official rules templates that you find online. Any sweepstakes rules template may appear on the surface to be well written. It won't account for the nuances of your particular promotion and how it fits within the laws of certain states, as well as, your own state.
Sweeppea can help you draft or review your sweepstakes rules to ensure that your promotion is fully compliant.
Is Sweepstakes Registration and Bonding Required?
Registration and bonding is required in certain states (New York and Florida) for all sweepstakes promotions with high value prizes of ARV $5,000 or more:
If the total retail value of your non-profit sweepstakes prize(s) is $5,000 or more, then you will need to register and secure a surety bond for your sweepstakes if it is open to residents in New York state.
If your Florida organization is not a registered 501(c), namely for profit, then you must also register and bond your sweepstakes promotion if it is open to residents of Florida.
Also Read: Which States Require Sweepstakes Registration and Bonding?
Winner Drawing
Sweepstakes for nonprofits, like all sweepstakes, must draw the winner randomly. At Sweeppea, we conduct random winner drawing electronically for nonprofit sweepstakes to ensure compliance with sweepstakes laws.
Privacy Policy
How will you use the information you collect from entrants during your nonprofit sweepstakes?
Some states have requirements for the collection, storage, and use of consumer information including that you include a privacy policy on your sweepstakes entry form.
Make sure that your nonprofit sweepstakes promotion clearly outlines your organization's data collection policies and include it in the official rules.
Advertising Your Fundraising Sweepstakes
When advertising your charity sweepstakes, you need to make sure that all of your print advertisements, including any creatives you design for social media, you must include abbreviated rules and a link to the full official rules for your nonprofit sweepstakes promotion.
The abbreviated rules should contain the sweepstakes end date, the exact date on when winner(s) will be announced, the contact information for the nonprofit sweepstakes sponsor, and a disclaimer.
Nonprofit Sweepstakes Prizes
The best prize ideas for your nonprofit or charity sweepstakes are ones that interest your audience. By choosing relevant prizes that suit your target audience's lifestyle, you can use your campaign to boost loyalty from existing donors and attract new fans.
Event and Concert Tickets
Event and concert tickets are popular prizes for sweepstakes fundraisers because they are fun and exciting experiences for the sweepstakes winners.
At the same time, they are also easy to deliver and low cost but high ROI when it comes to the potential for user generated content that can be used in your future nonprofit marketing efforts.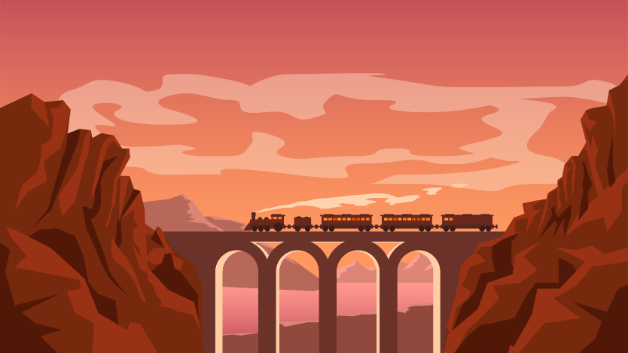 Travel
Vacations and trips are popular sweepstakes prizes for nonprofit giveaways. It is important to make sure that you explicitly state in your official rules whether certain amenities and accommodations are included with the sweepstakes prize or if the winner is responsible for paying these costs.
Also Read: Can I Offer a Vacation Stay Without Airfare as a Sweepstakes Prize?
Donations
Sometimes people donate prizes to a nonprofit sweepstakes sponsor so that the prize can be given away as the sweepstakes prize. A classic car is an example of a sweepstakes prize that an individual might donate to a nonprofit.
Cash Is Not Usually Offered
Although cash sweepstakes are popular in other industries, nonprofits typically do not give away cash as a sweepstakes prize.
However, sometimes nonprofits choose to make the sweepstakes prize a donation on behalf of the sweepstakes winner to another organization.
In this case, the requirement for the donation of the sweepstakes prize must be explicitly defined in the official rules for the nonprofit sweepstakes.
Also Read: Can Your Sweepstakes Prize be a Donation?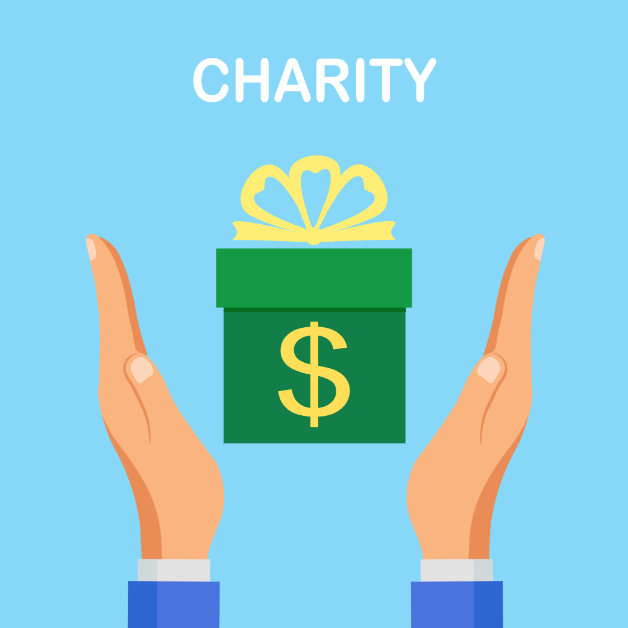 Prize Fulfillment for Charity Sweepstakes
One of the most important considerations when running a sweepstakes fundraiser is how to securely manage prize fulfillment.
A full-service sweepstakes fundraising platform, like Sweeppea, helps makes it easy for your entrants to participate and less hassle for your organization to deliver prizes to the winners.
We recommend that you obtain prize indemnity insurance for your sweepstakes you plan to give away high value prizes.
Also Read: Sweepstakes and Contest Administration Management Services: How They Benefit Your Promotion
Nonprofit Sweepstakes Ideas
Are you looking for nonprofit sweepstakes ideas to delight your donor target audience?
Here we share our favorite nonprofit sweepstakes and contest ideas so that you can get started as soon as possible.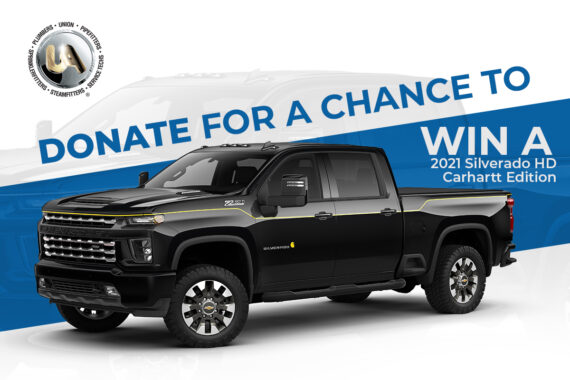 The United Association of Journeymen and Apprentices of the Plumbing and Pipe Fitting Industry of the United States and Canada (UA) recently ran a car sweepstakes with the goal of attracting donations for The UA Charitable Fund Trust.
The UA offered two sweepstakes prizes: an ATV and a truck to two lucky winners.
The result?
For every marketing dollar spent on the charity sweepstakes promotion, the organization recouped an additional $1.55 in donations.
Additional Sweepstakes Ideas
Check out some of these additional 15 ideas for sweepstakes fundraisers:
1. Golf Course & Resort Weekend Trip
2. Enter to Win Sweepstakes During a 5K Walk or Run
3. Help Us Build It School Sweepstakes
4. Sports Event VIP Sweepstakes
5. Carols for a Cause Holiday Contest
6. Family Fun Day Sweepstakes
7. Tree Planting for Earth Day Sweepstakes
8. Cause Week Sweepstakes or Awareness Month Sweepstakes
9. Concert for a Cause Sweepstakes
10. Clean Water Advocacy Sweepstakes
11. Celebrity Meet and Greet for Charity Sweepstakes
12. Protect Endangered Species Sweepstakes
13. Cancer Awareness and Prevention Sweepstakes
14. Food Bank Sweet Treats for Charity Sweepstakes
15. Taking Care of Our Veterans Concert Fundraiser Sweepstakes
Additional Resources
This sweepstakes guide is almost over but, we're not done yet!
Are you ready for more donations? Read these articles to learn more about nonprofit sweepstakes success:
Reach New Donors – Run a Sweepstakes for Your Nonprofit With Us
If you're really to thrill your fans with exciting prizes and make an impact, we can help. Sweeppea will design a sweepstakes that encourages more entries and donations in order to help you quickly achieve your fundraising targets.
Hassle free online sweepstakes management for nonprofits means that we'll handle your promotion for you!
Need help with sweepstakes or contest management? Call 305-505-5393 or email us with your questions.