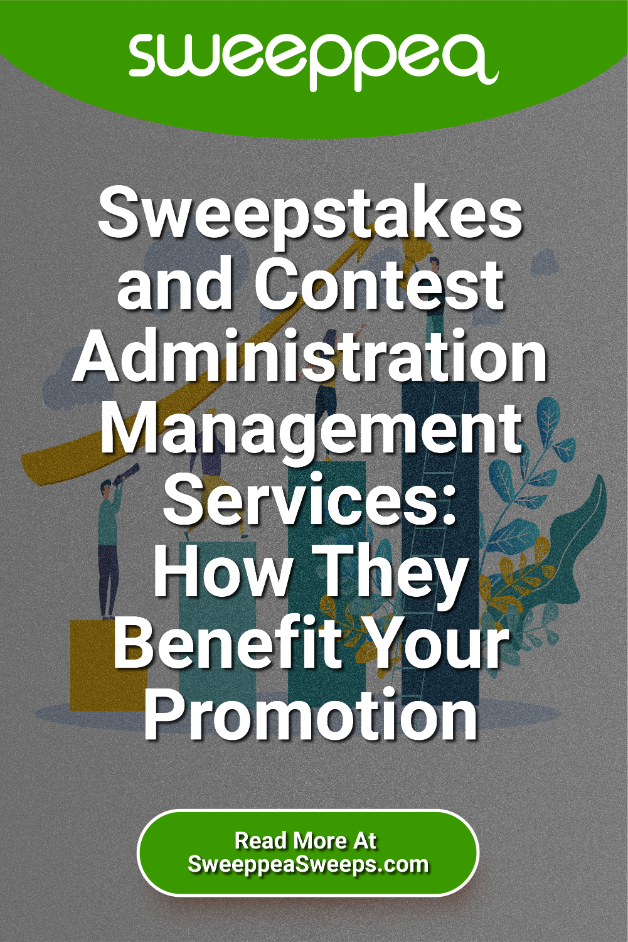 Launching a sweepstakes or contest involves many steps. While some brands research sweepstakes and contest administration and run promotions on their own, most large brands opt for sweepstakes and contest administrators to help them launch their promotions successfully.
If you're wondering why you should choose full-service sweepstakes administration for your next promotion, here are a few points to consider.
1. Sweepstakes and Contest Administrators Take Care of the Legal Stuff
Sweepstakes and contest management services offer a wide range of services related to the legal aspects of running a sweepstakes or contest. They will draft the official rules, handle the winner drawing, execute affidavits of eligibility and liability releases, and finally fulfill the prize delivery to the winner.
They will also make sure that they create an audit trail for all of the sweepstakes and content management tasks that have been performed, which is required for indemnification. They will also make sure that the winner(s) receives the correct IRS paperwork for tax purposes if the prize is of $600 or more in value.
Also Read: Why Your Sweepstakes Rules Should Include an ARV
2. Sweepstakes Administration Services Understand Sweepstakes Laws
One of the most significant benefits of hiring a sweepstakes and contests administration service is that they will be able to assist you in understanding how various sweepstakes laws apply to your promotion at the federal, state, and local levels.
An experienced sweepstakes company will walk you through all of the steps you need to take in order to ensure that your sweepstakes is legal. Some of the requirements a sweepstakes or contest administration service can assist you with include:
Registration and bonding
Alcohol beverage laws
COPPA and other regulations to protect minors
FTC requirements for social media advertising
Legal disclosures required when working with influencers
While it may seem simple enough to just look for an official rules template or search for sweepstakes advice online, a sweepstakes or contest administrator will be able to suggest specific legal recommendations that are applicable to your promotion.
And the sweepstakes legal advice doesn't only extend to making sure your promotion follows sweepstakes laws. Many social networks, including Facebook and Instagram, also have their own rules for advertising sweepstakes and contests.
A sweepstakes company will give you the tools that you need in order for your promotion to be compliant, no matter which platforms it's available on.
3. Sweepstakes and Contest Managers Help You Plan
When you run a sweepstakes via a sweepstakes and contest administration company, you'll be immediately asked to provide more details about the type of promotion that you'd like to run. Typically, these questions revolve around the timing of the promotion, eligibility requirements, entry methods, and the sweepstakes prize you will give away.
These promotional details will help your sweepstakes administration to figure out which sweepstakes and contest laws you need to follow at the start, during, and after your promotion goes live.
Some of the requirements are fairly easy to comply with. However, other requirements may mean that you need to use the expertise of a sweepstakes or contest manager familiar with details of promotional marketing laws.
Also Read: What Does Your Brand Need to Have Run a Sweepstakes?
Sweepstakes laws expertise is particularly important when you are choosing your sweepstakes prize. The sweepstakes company will walk you through all of the different sweepstakes prizes and methods that deliver the most engagement for brands in your industry.
At the same time, a sweepstakes manager helps you structure your sweepstakes prize distribution so that it has the end effect of helping you to save on the registration and bonding requirements that impact the budget for your sweepstakes promotion.
They will also make sure to review your sweepstakes and contest advertising and other creatives for the promotion to ensure that there are no misleading steps that may cause an attorney general or the FTC to shut down your promotion.
Abbreviated rules are required on all sweepstakes and contest advertising. The sweepstakes administrators will provide you with the exact language to use, correct font sizes, and placement for the abbreviated rules for all of your pieces.
4. Sweepstakes and Contest Administration Indemnity
The biggest benefit of hiring professional sweepstakes and contest administration for your promotion? Indemnification.
While sweepstakes administrators do not provide blanket insurance coverage that protects you if you make a mistake, they offer indemnification for their services. This means that the sweepstakes company will take responsibility on your behalf if your promotion results in a legal issue as a result of the services that they performed.
For example, if you made the mistake of notifying two winners in your sweepstakes or contest that they just won a car, you would otherwise be on the hook to ensure both participants receive the prize.
A sweepstakes administration company will not only cover the additional expense of buying a car for the second winner via indemnification, but they will also work on your behalf to ensure that the incident results in the least amount of reputation damage to your brand.
Also Read: Insured Cash Prizes: When Do You Need to Insure Your Sweepstakes Prizes?
5. Sweepstakes and Contests Administrators Can Provide Customer Support
Aside from legal issues, it's also important that you provide customer support for your sweepstakes participants if they need it. A sweepstakes management company can help you to defuse escalating participant concerns related to your sweepstakes promotion.
Also Read: Sweepstakes and Contest Management: What Happens After Your Campaign Goes Live?
They will provide an action plan and the exact language that you should use in your email and phone communications. In many cases, they can even reach out to sweepstakes participants directly on your behalf.
A sweepstakes company's deep knowledge and experience with sweepstakes law and best practices in sweepstakes administration will give you peace of mind. When you work with a sweepstakes company, you'll feel confident that your brand can come out of such incidents ahead and painted in a good light.
Ready to Hire a Sweepstakes Administrator?
If you're looking for someone to take on the role sweepstakes administrator for your next promotion, reach out to us. We can even provide a review of your drafted official rules to ensure that they are fully-compliant with promotional marketing laws.
Need help with sweepstakes or contest management? Call 305-505-5393 or email us with your questions.