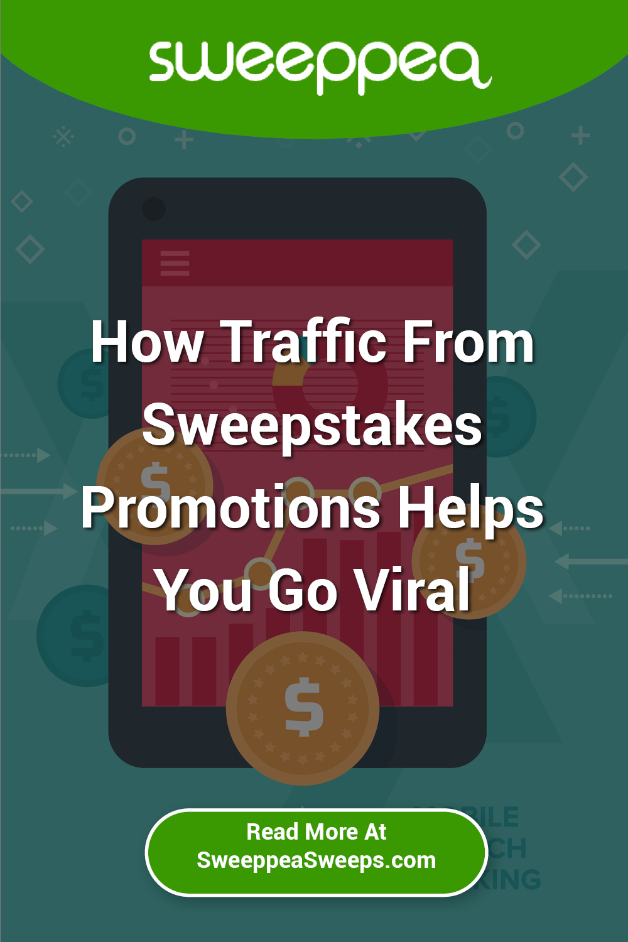 It's no secret that traffic from sweepstakes promotions can help you go viral. Sweepstakes not only help raise brand awareness, they also drive sales by exposing new people to your business.
Just as important: sweepstakes give you valuable data and behavioral insights about both existing and new customers. If you've never run a sweepstakes before-or want better results from one-here are some tips on how to go viral with a sweepstakes.
Cool Sweepstakes Prizes Attract Fans
Everyone wants a chance to win a cool sweepstakes prize. Sweepstakes entrants will be more than happy to share your sweepstakes with their friends, especially if it earns them bonus entries.
Differentiate your promotion from other brands by offering relevant sweepstakes prizes that attract fans. This sets you apart from other companies who only give away cash and gift cards during sweepstakes.
Also Read: What Are the Most Popular Sweepstakes Prizes? Do All Prizes Offered in a Sweepstakes Have to be Given Away?
When you make your sweepstakes prize both relevant to your brand and exciting to win, you can reach a targeted audience that includes your new and existing customers.
The immediate results?
More sales, more donations (if you're a non-profit organization), and more email subscribers for your company!
Also Read: Can Your Sweepstakes Prize be a Donation?
Ongoing Instant Win Sweepstakes Boost Traffic
When you run instant win sweepstakes on a regular basis, it creates a regular source of viral traffic. This is because you can remind past entrants to check for the next giveaway date in order to enter again and again.
Also Read: What Instant Win Game Sweepstakes Rules Should Include
Influencers and entrants with a following are also happy to make videos about your sweepstakes and share it online (on TikTok and Instagram), for the exact same reason: your promotion also brings them traffic when they post about it. You'll also get an added boost if your sweepstakes announcements are picked up by major media outlets.
When people know that your sweepstakes is held on a monthly or annual basis, you can then use the time between sweepstakes to build up the excitement.
Scheduled Sweeps Create Viral Traffic
Running scheduled sweepstakes promotions create a reliable source of viral traffic. With a new chance to win every time, you can expect to receive the same entrants every time along with an entire pool of new entrants as the existing ones share it with their friends!
Sweepstakes Winner Announcements Raise Brand Awareness
While a sweepstakes company can help you plan a sweepstakes specifically for the purpose of raising awareness about your brand, you should know that every successful sweepstakes boosts your brand.
In fact, sweepstakes winner announcements are a brand boost built into every sweepstakes!
Here's how it works:
Proof. When you post sweepstakes winner announcements to congratulate your sweepstakes winners, you build trust with your fanbase, proving to them that your promotion was successful and that the prizes were delivered to actual winners.
Engagement. When entrants see that they can trust your brand to deliver when it comes to sweepstakes prizes, they are more likely to share your sweepstakes online and share it within their personal contact list. Sweepstakes are one of the very few types of promotions that are capable of building trust, namely because you can engage with entrants both online and offline.
Trust. If entrants trust your sweepstakes promotion, they will also trust your products and services.
Sweeps = Sales
You get potential customers who are more likely to convert to sales because their trusted friends and family circle has recommended your business as a result of your sweepstakes promotion.
Plan Your Campaign With a Sweepstakes Company
Every brand has different goals in mind for a sweepstakes campaign. As a result, it's a good idea to consult a sweepstakes company for help with planning your sweepstakes.
They can help you design your sweepstakes campaign to meet your ROI goals. Sweeppea can also review your sweepstakes to ensure that your Official Rules comply with all applicable sweepstakes laws.
Need help with sweepstakes or contest management? Call 305-505-5393 or email us with your questions.