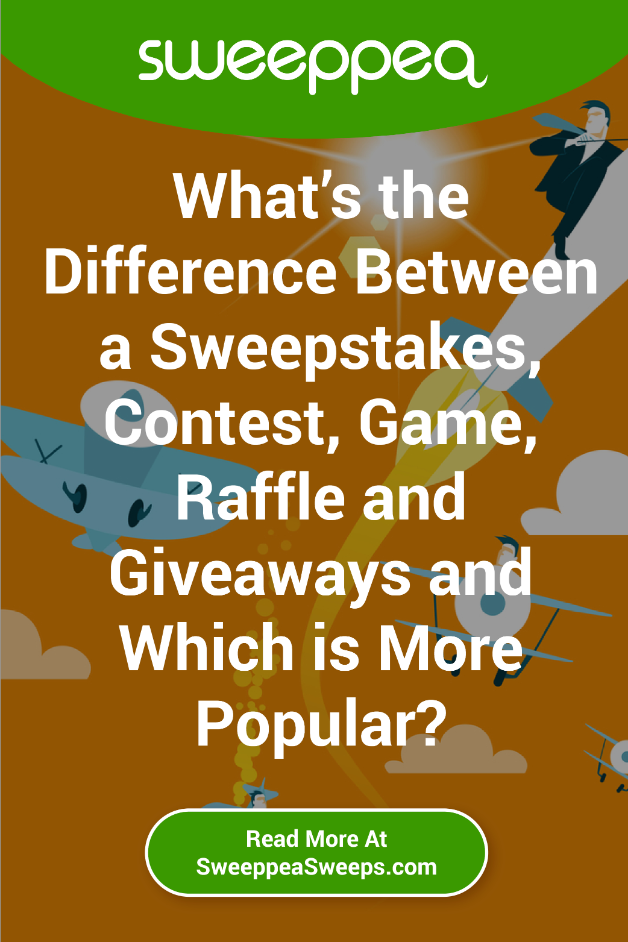 Sweepstakes, contests, games, raffles, giveaways. These are all words that people use to describe an event where prizes are given away to a winner chosen for skills displayed via an entry or at random. But what are the differences between these types of promotions?
Legally, what matters most in promotion is how one or several winners are selected or drawn. Here is what you need to know about sweepstakes, contests, giveaways, raffles, and more.
What Is a Game?
A game is any promotion in which a winner is selected as the outcome. It can be a game of skill or a game of chance. For example, a contest is a game of skill while a sweepstakes is a game of chance. However, a giveaway and a raffle can also be categorized as games.
Many courts use what is called the "Dominant Factor Test" in order to determine if a promotion in question is in a game of chance or skill. This allows the courts to determine whether luck or skill is the most important aspect in the selection of a winner.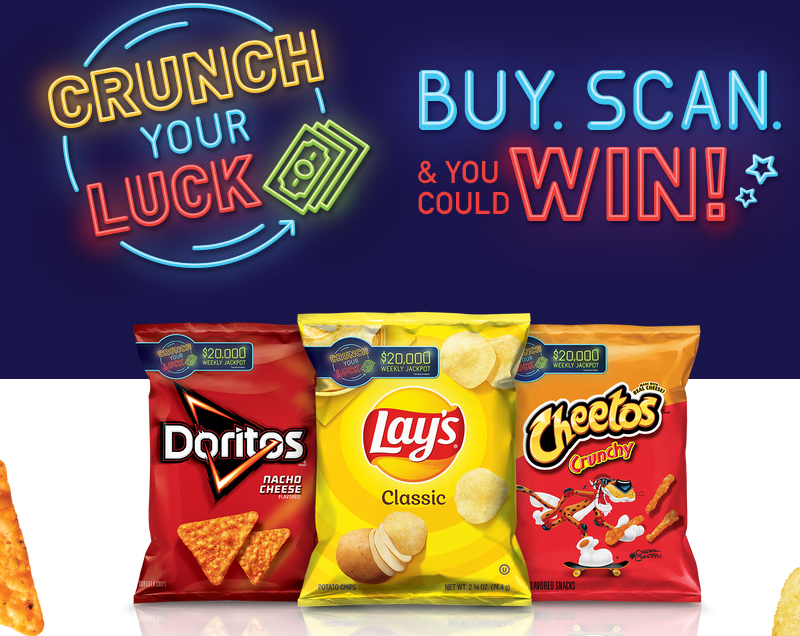 What Is a Sweepstakes?
So, let's define sweepstakes.
A sweepstakes is a promotional drawing in which prizes are given away to participants. There is no purchase required to enter and the sweepstakes winners are selected at random from a pool of all the eligible entrants.
Contest vs Sweepstakes
A contest is also a promotional drawing in which prizes are given away. However, there is one major difference: skill. Participants in contests are judged by their entries according to a predefined set of criteria.
How to run a contest? From the pool of participants, the "best" entry is selected to win and is awarded a prize including cash, cars, and more. The criteria upon which an entry could be judged include a skill, such as proficiency at writing or drawing, or arbitrary opinion such as the popularity of an entry among fans.

Check out: Ready to Run a Contest? Laws and What to Include in Your Official Rules
Raffle vs Lottery
A raffle is a type of promotion where participants buy tickets in exchange for the chance to win a prize, which is normally cash prizes. The main difference between raffles and such a lottery is that there will always be a winner with a winning ticket number since all of the purchased tickets are entered into the raffle draw (aside from the free raffle draw).
Raffles may also be considered a form of gambling by regulators given that entrants make a payment of some form in exchange for a chance to win. This is why raffles are limited to non-profit organizations where allowed. As a result, raffles must comply with state and local raffle laws which are different from sweepstakes laws. Furthermore, certain states also prohibit online raffles.

Compared to a giveaway sweepstake, raffles are not as good for brand visibility as participants might lose all the stakes they invested to the game, but they can help promote your product or service. Some of the benefits hosting a raffle can bring to your company are:
Build a brand from scratch
You can organize a raffle featuring your product as the prize. Giving your product as a prize is a great way to advertise, even on a small community scale. Normally, the prize consists of products of the brand sponsoring the raffle.
Winning Loyal Customers
A themed raffle during popular holidays has the potential to keep customers interested and can turn an occasional customer into a loyal one.
Giveaway vs Sweepstakes
Giveaways' meaning is simple. A giveaway is a promotion where everyone who enters wins a prize.
People use the word "giveaway" as a blanket term for contests, sweepstakes, raffles, and lotteries, as all of them give participants the chance to win a prize. The term does not clarify whether the giveaway is a game of skill or chance so the "Dominant Factor Test" must still be applied to determine the type of promotion.
Although all of these terms are used interchangeably by the general public, there are clear differences in the eyes of the law.
On the other hand, giveaways and sweepstakes offer similar benefits to the companies or brands that host them. A lot of people thinks that sweepstakes is just another word for giveaway.
One example is door prize games. Normally, these only require participants to answer door prize giveaway questions in order to qualify or enter the giveaway or sweepstakes.
Some of the benefits of hosting giveaways and sweepstakes are:
Lead Generation
Giveaways and Sweepstakes are key marketing tools for companies when it comes to lead generation. This is because of the data the client provides when signing up for the sweepstakes or giveaway. Usually, clients provide information such as name, address, and email in exchange for a chance to win.

For more information on lead generation using sweepstakes check out: Purchase-to-Enter Sweepstakes: How to Use Receipt Validation for Sweepstakes
Increase Brand Awareness and Good Reputation
Advertising your giveaway or sweepstakes on social media can help grow your visibility. Resulting in more visibility with potential new customers.
Sweepstakes, contests, or games? Which is more popular?
Sweepstakes by far are the most popular promotional tool. Out of 385 promotions, Sweepstakes represent 80% of all prize promotions.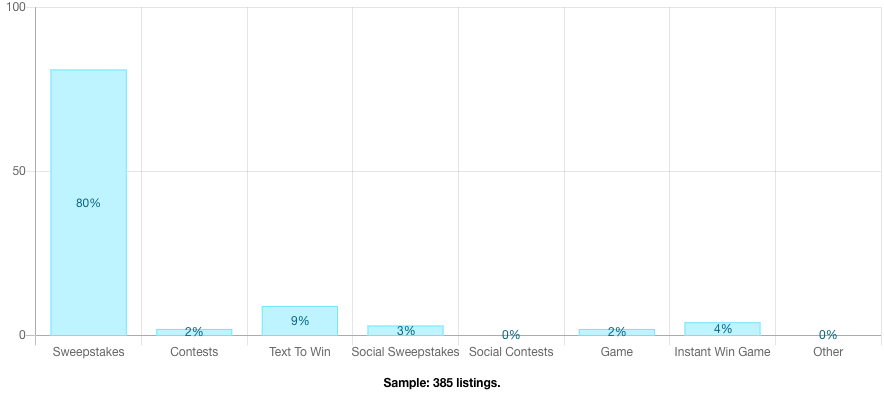 Need help with sweepstakes or contest management? Call 305-505-5393 or email us with your questions.