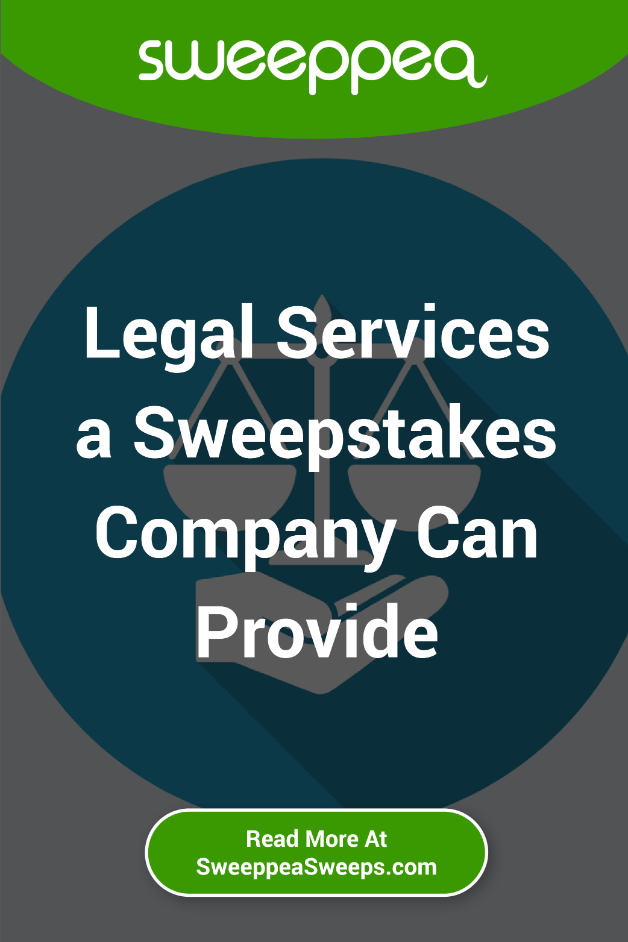 Launching a sweepstakes for your brand? Consider hiring a sweepstakes company to help you. This is the right move for a very important reason: making sure that your sweepstakes is legal and complies with all federal, state, and local regulations.
A full-service sweepstakes management company offers services to ensure that your sweepstakes is ready to launch. Here are the important legal matters a sweepstakes company should handle for you so you know what to expect.
Drafting Official Rules and Abbreviated Rules
The official rules and abbreviated rules are the "terms and conditions" of your sweepstakes. Your sweepstakes rules govern all aspects of your campaign from defining eligibility requirements to winner selection and prize delivery.
Never copy and use sweepstakes rules that you find online. A sweepstakes company should draft your official rules and abbreviated rules and personalize them to your promotion.
Can You Copy Sweepstakes Rules From Another Promotion?
Registration and Bonding for a Sweepstakes
Some states require companies to register and bond a sweepstakes, namely if the sweepstakes prizes are valued at $5,000 or more. A sweepstakes company will complete the forms and ensure that you've paid the necessary fees in the states of Florida and New York.
Only then will your sweepstakes be officially recognized and considered legal by the state. If you fail to complete these steps, regulators may have the right to halt your promotion for your failure to comply with state law and execute fines.
To avoid any potential issues, let a sweepstakes company handle this on your behalf. The sweepstakes company will advise you on how to register and bond your sweepstakes by the deadlines before your promotion is set to begin.
Also watch:
Sweepstakes Promotions and Social Media
Did you know that social media platforms like Facebook, Instagram, and Pinterest have their own rules when it comes to sweepstakes advertised on their platforms? Don't risk getting your business account banned. A sweepstakes company will advise you on how to ensure that your campaign promotions are in full compliance with the Terms of Service of these platforms.
How to Include Sweepstakes Rules in Your Social Media Campaigns
Do You Really Need a Sweepstakes Company?
With so many legal concerns to address before you launch your sweepstakes, you may be wondering if you should hire a sweepstakes company. The short answer is 'yes.' In fact, one of the main reasons that brands fail to launch their promotions on time is due to legal compliance issues.
If you work with Sweeppea, you'll have access to sweepstakes experts automatically when you opt for our full-service sweepstakes management. We work directly with attorneys to ensure that every campaign launched on our platform follows all of the required rules.
Here is a complete list of the legal services we provide:
Official Rules Preparation
Legal Review of Your Own Official Rules
Abbreviated Rules & Disclaimers
Winner Affidavit & Liability Releases
Bonding & State Filing Registrations
Registrations & Compliance with State Alcohol Boards
Legal Review of Marketing & Advertising Materials
Industry Compliance Review
Indemnification & Insurance
All legal compliance matters, including filing paperwork for registration and bonding will be handled as required by the states to ensure your sweepstakes meets regulatory compliance and state laws.
Need help with sweepstakes or contest management? Call 305-505-5393 or email us with your questions.