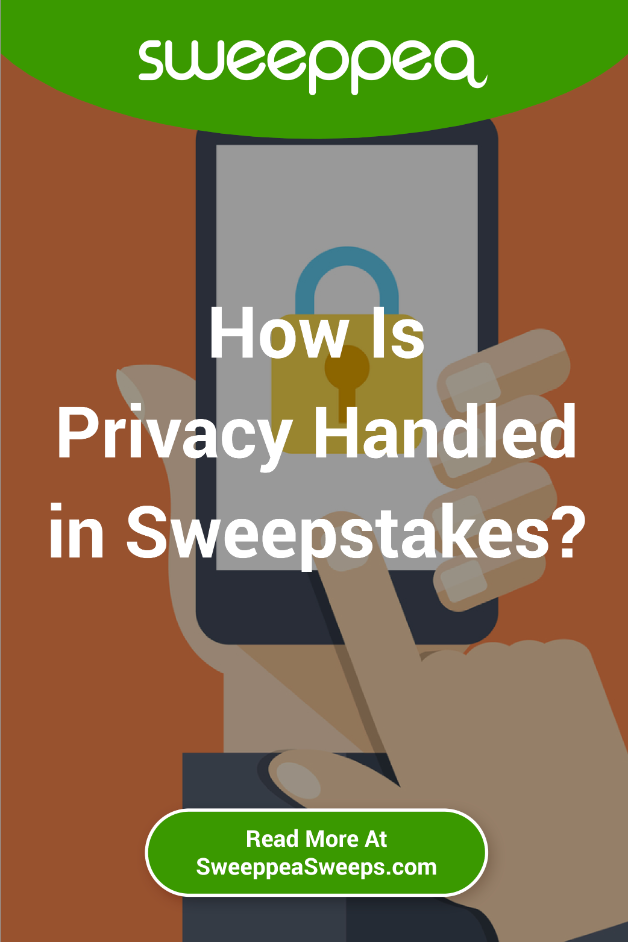 How should brands handle privacy in a sweepstakes? Privacy in a sweepstakes is a big deal given the numerous company data breaches that seem to happen on a regular basis.
Consumers also worry about how their data is collected and used while shopping online, using social media or even simply searching the internet.
So how can you protect your customers and handle their data appropriately?
Here are the most important things to know about privacy and sweepstakes:
What Type of Data Is Collected During a Sweepstakes?
While some mobile apps ask for multiple permissions to collect all types of data from a user's phone, including access to contacts, photos, and call logs, text to win sweepstakes have access to much less.
This is because a mobile sweepstakes utilizes SMS to communicate with users rather than a mobile app. As a result, the only information that the sweepstakes platform can obtain from a user's phone is the information that the telecom carriers attach to text messages.
Information collected during a text to win sweepstakes that can be obtained from text messages includes the user's mobile number, location, mobile IP, browser type, and device.
However, if the sweepstakes also includes a web entry form, then the web form itself will collect data from the user. The form might request the user's name, email, address, date of birth, and more, depending on the fields.
What Happens to Sweepstakes Customer Data?
First of all, mobile phone numbers are never sold or rented by Sweeppea. The phone numbers are only accessible to us as the sweepstakes administrations, our clients, and the sweepstakes sponsors. However, entrants' mobile phone numbers may become part of a sweepstakes sponsor's mobile subscriber list.
Our privacy policy is available here. Each sweepstakes sponsor is also responsible for creating their own privacy policy that will govern the use of information collected during a sweepstakes. A link to the sponsor's privacy policy should always provided on the entry forms and Official Rules for the sweepstakes.

How Do Sweepstakes Companies Stop Spam?
At Sweeppea, we have a zero tolerance policy for spam. We detail our stance at our No-Spam Policy.
Spam is a serious offense and carries penalties of $1,500 per text per person by the FCC. Spam also puts our account at risk of being suspended by the telecom carriers.
Email spam seems to be more casually enforced by government regulators. However, mobile spam is not. In fact, the rate at which companies have faced lawsuits for non-compliance with the Telephone Consumer Protection Act (TCPA) is at an all-time high.
As a sweepstakes company, we help sweepstakes sponsors (our customers) comply with the necessary legal requirements to protect themselves and the participant's Personally Identifiable Information . If you have further questions about privacy and sweepstakes, contact us for more information.
Need help with sweepstakes or contest management? Call 305-505-5393 or email us with your questions.