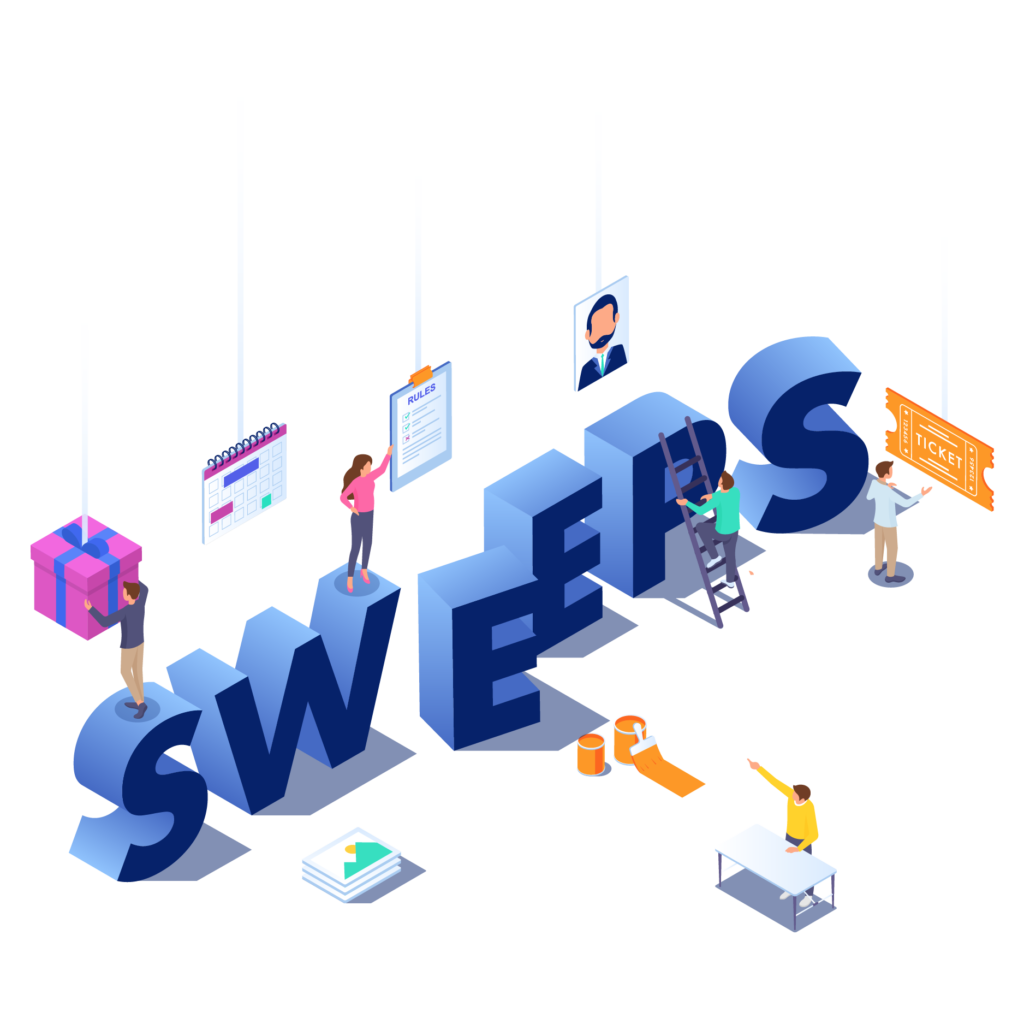 Sweepstakes and contest rules are important, but even with Official Rules, companies can get into trouble.
We're publishing this list not to discourage you from running these types of promotions. They're fun for your fans and fun to run as well. After all, you're giving away a big prize and seeing the winner's excitement first-hand.
Having this information will help you learn what to avoid, so you you're better able to set up a good promotion. It'll also help you judge how well a sweepstakes company like ours does in managing one for you. 😉
Here are the biggest mistakes we see companies making with rules for their sweepstakes and contest promotions…
Inadvertently creating an illegal lottery or promotion
Do you know the difference between a sweepstakes and a contest? Click the link for our post. Do you know if or under what circumstances you can require a purchase?
Confusion in this area could cause you to inadvertently create an illegal lottery or promotion. In a broad sense, a sweepstakes is a game of chance, while a contest is a game of skill, where entries are judged.
Legal promotions should have only 2 of these 3 elements: chance, prize and consideration. If yours has all 3, you may be breaking the rules and taking a big risk with your business.
Breaking the "No Purchase Necessary" rule for Sweepstakes
Continuing the point above, one of the easiest ways to get into legal trouble is to offer a sweepstakes to customers only or to give entries only with a purchase.
You ARE allowed to offer entries with purchase, but you also must offer a free method of entry, also called an Alternative Method of Entry or AMOE. This is why you often see promotions in the supermarket that allow you to enter by buying the product OR by mailing in a postcard. The mail-in entry is the free method or AMOE.
Not providing the rules or making them hard to find
It's no good having Official Rules if participants can't find them. Don't make entrants dig to find a semi-hidden page. Just as it should be easy to enter your sweepstakes or contest, rules should be conspicuous and easy to find. Link to them on your entry form and in advertising or promotional materials.
Not following your rules
Have you been tempted to award a different prize, end your contest early or change how you'll judge entries? Don't do it!
Consider your Official Rules a contract between your company and participants or your promise to them. Not fulfilling that promise may lead to accusations of fraud, state investigations and even lawsuits. The negative hit on your reputation can also be high, especially in today's culture of sharing on social media.
Sweepstakes and contest promotions are great at building awareness and excitement about your brand. Just be mindful of the smaller details needed to make it a true success.
We'll go into a few more of those details in Part 2 of this post.
For help with your sweepstakes or contest rules or administration, contact us at support@sweeppea.com.