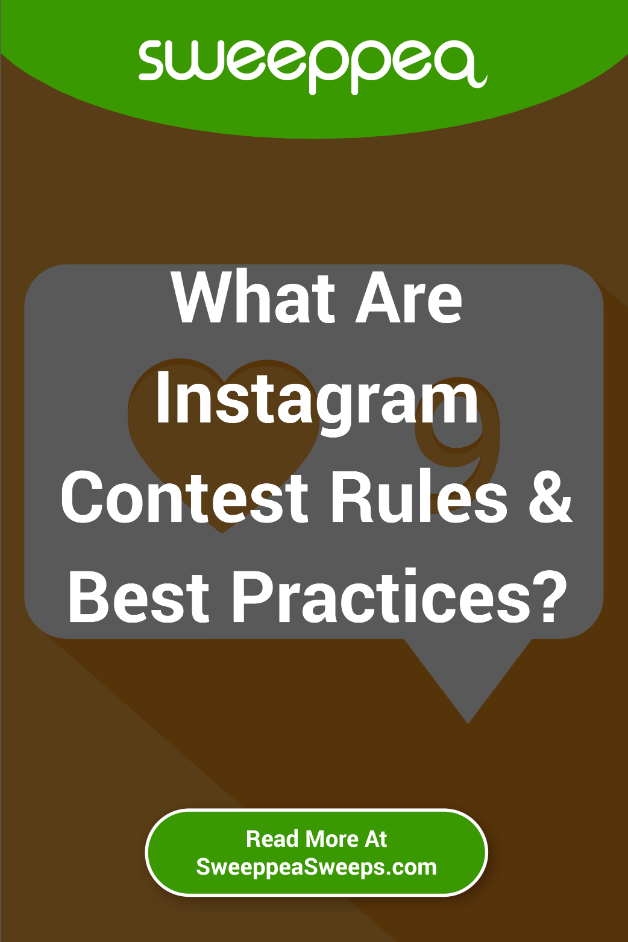 Running an Instagram contest is a great way to raise awareness about your brand on social media. However, Instagram has some strict rules that you need to be aware of and follow closely if you want your promotion to be successful.
Here is what you should know about running an Instagram contest.
Instagram's Contest Rules
Instagram makes it fairly easy to run a contest as long as you make sure to do the following:
Include a Statement of Release
Every contest must include some variation of this statement of release:
Per Instagram rules, we must mention this is in no way sponsored, administered, or associated with Instagram, Inc. By entering, entrants confirm they are 13+ years of age, release Instagram of responsibility, and agree to Instagram's term of use.
Add it to the end of the caption of your Instagram contest. Make sure that it also appears on every new post that you make to promote your contest.
Include Official Rules and Terms of Eligibility
Instagram wants to ensure that all contests that appear on their website are in compliance with all federal, state, and local laws. In order to do this, they require that you include Official Rules and Terms of Eligibility for your contest. You can simply link to the legal notice on your contest website that has the details regarding the contest rules in your caption.
No Inaccurate Tagging
To avoid spam, Instagram does not permit you to inaccurately tag content or encourage users to inaccurately tag content. For example, you aren't allowed to encourage people to tag themselves in photos if they aren't actually in the photo.
Instagram Contest Best Practices
Now that you know the rules of the road when it comes to Instagram, let's talk about how to make your contest successful. Here are 4 best practices to follow:
1. Choose a Goal for Your Campaign
Your Instagram contest must have a clearly defined goal if you want to be able to measure the results. Here are a few ideas for a goal for your Instagram contest:
Increase engagement with your brand
Grow your following on Instagram
Get more customers on your email list
Create user-generated content to promote your brand
By using a professional service to launch your Instagram contest, you'll also get help with launching and promoting your contest for maximum results. Proper campaign planning will determine how many entrants you get and ultimately the ROI of your campaign.
2. Choose a Format for Your Instagram Contest
There are several different ways to run an Instagram contest. These are the most effective: 1) Ask readers to follow and comment on your post, 2) have them follow you and post their own picture with your hashtag or 3) have an influencer run the contest/sweeps on their account.
3. Select a Relevant Prize
If you want to attract entrants that might become customers, you need to pick a prize that won't only attract freebie seekers. Your Instagram contest prize should be related to your brand. However, make sure that the prize is also valuable enough to make users want to participate. The prize should also be something that the winner can and will want to show off on Instagram.
4. Get Help With Sweepstakes Administration
We can't emphasize this one enough. Instagram specifies in their terms of services that they will NOT advise you on the administration or legality of your contest. So it is up to you to get it right in order to avoid getting shut down.
If you want to make sure that your Instagram contest is in compliance with Instagram rules and the laws in your jurisdiction, hire a sweepstakes management company.
Need help with sweepstakes or contest management? Call 305-505-5393 or email us with your questions.