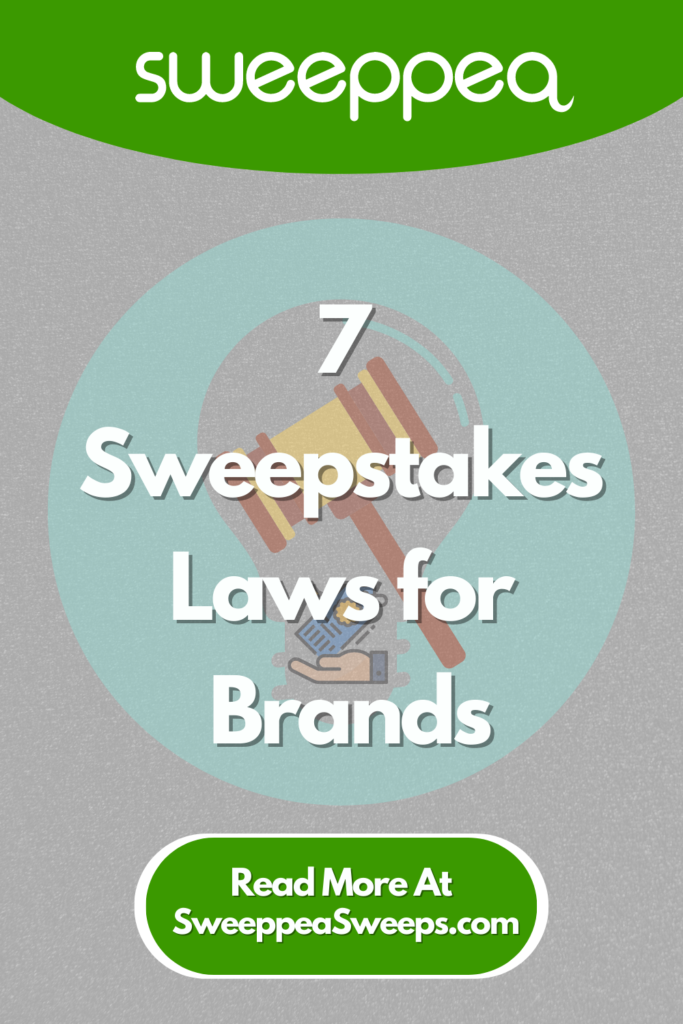 Are you planning to run sweepstakes for brand awareness, lead generation, or sales? Before you do, ensure that you are compliant with sweepstakes laws.
Sweepstakes are a great marketing tool for your brand.
However, sweepstakes are different from contests or lotteries. A contest is where the winner(s) are selected based on skills and can be offered by brands, while a lottery is a game of chance and must be state- or federally sanctioned. Sweepstakes, on the other hand, is also known as a giveaway and a game of chance, but they can be run by brands.
Overall, sweepstakes are largely used for promotional purposes and can be an effective way to raise brand awareness and increase visibility. It is important to know that sweepstakes are governed by different laws and regulations within the United States — both state and federal laws.
Why Do You Need to Comply with Sweepstakes Law?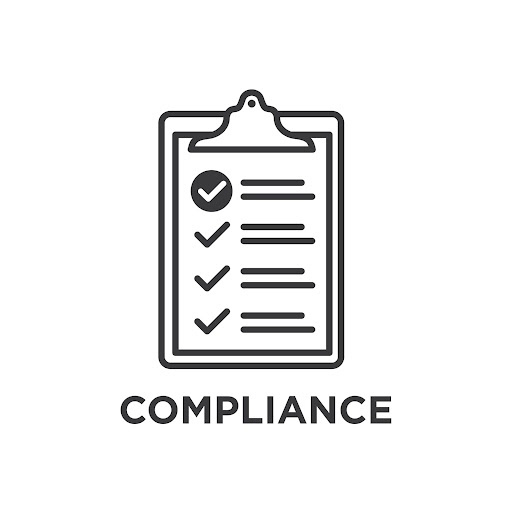 Before running sweepstakes for your brand, make sure that you are compliant with sweepstakes laws, rules, and regulations. Here are the reasons why:
1. Avoid Legal Risk
A sweepstakes law, if disregarded, might increase legal risk. Your business can face substantial fines if you run illegal sweepstakes. There have been incidents involving lawsuits against sweepstakes sponsors.
2. Avoid Bad Publicity for Your Brand
Building a brand relies on trust and running illegal or poorly designed sweepstakes may break that trust. Participants commenting or complaining about the unfairness or inequity of the promotion or how the rules were not followed may damage the relationships you built with your target audience and partners.
3. Avoid Putting Other People at Risk
When people enter your sweepstakes, they are entrusting you with their information — mostly personal information. It is crucial to make these people feel safe in handing you their information.
Looking into sweepstakes law compliance is your number one priority. Here are some of the major sweepstakes law compliance tips for your brand:
1. Official Rules
First thing's first — draft your official rules. This set of rules must align with your local, state, and federal laws. Promotion details should exist within these official rules including how many times a person may enter, or the start and end dates of the promotion.
Many brands often make the mistake of selecting a non-compliant sweepstakes software, forgetting to properly include the set of official rules, and then dealing with the consequences later. Sweeppea offers a compliant self-serving platform where you can run legally compliant sweepstakes.
Additionally, it is advisable to get a proper legal consultation or hire a Sweepstakes administration company to ensure full sweepstakes law compliance.
2. Privacy Policy
Privacy Policy is a vital part of running sweepstakes. A privacy policy discloses how personal information will be used. If you are going to use the participants' information to build audience profiles, email marketing lists, and other marketing assets, make sure that a link to your Privacy Policy is included in the sweepstakes official rules.
3. State Registration & Surety Bonding
Did you know that certain states require sweepstakes bonding and registration? These may vary based on the prize value.
For example, in New York, the state requires registration and bonding if the prize is more than $5,000 in value. The same goes for Florida.
Rhode Island requires registration for prizes valued at $500 or more. There are different state laws and regulations for sweepstakes registration and bonding.
4. NO PURCHASE NECESSARY & Other Eligibility Requirements
It is important to note that according to the Federal Trade Commission (FTC), a sweepstakes promotion that requires a purchase is illegal in the United States and is considered an illegal lottery.
No Purchase Necessary is the first statement within official rules to protect the participants. Asking participants to take actions that require time, money, or effort is considered a consideration. Consideration can be tricky, as it's best to consult proper legal services to ensure compliance.
Furthermore, you should also include an eligibility section, indicating who can participate and enter the sweepstakes. Is it limited to people's residency, or age? This will help you protect your brand and hone in your target audience.
5. Abbreviated Rules
Abbreviated Rules are essentially a shortened version of the sweepstakes' official rules. These may vary by state, which means they should be tailored based on the state's law. For example, some states require that sweepstakes must disclose information such as the "No Purchase Necessary" statement, jurisdictions, eligibility requirements, and more.
In addition, some states have disclosures about details such as the size of the text in advertisements containing promotions.
6. Winners: Notifying, Affidavits, & Releases
It's important for you to know that notifying the winners of the sweepstakes must happen before you formally announce the winners to your audience. The winner(s) should be required to sign an affidavit of eligibility to declare the winner(s) as eligible to win. This affidavit should be completed before they receive their prize.
Often, an affidavit of liability and publicity release is also required. This allows brands the right to use, display, and publish winners' information on different promotional platforms including social media. More importantly, liability statements release your brands from claims or other legal risks.
7. 1099 Forms
What are 1099 Forms? It reports certain types of non-employment income that a taxpayer earned. The Internal Revenue Service (IRS) requires sweepstakes winners to declare their prizes in their income. So along with the affidavits, winners will receive a 1099 form for the value of the prize. You will need the winner(s) social security number, which is typically requested in the affidavit they will sign if they decide to accept the prize.
These are some of the most important sweepstakes law compliance tips to follow. There are other rules and regulations such as social media policies if you decide to promote your sweepstakes on social media.
Conclusion
Running sweepstakes for brand awareness is an effective marketing strategy. However, not complying with sweepstakes law is risky. Don't put your brand at risk. Get a proper legal consultation or hire a Sweepstakes administration company that understands the law and can protect your brand.

Need help with sweepstakes or contest management? Call 305-505-5393 or email us with your questions.