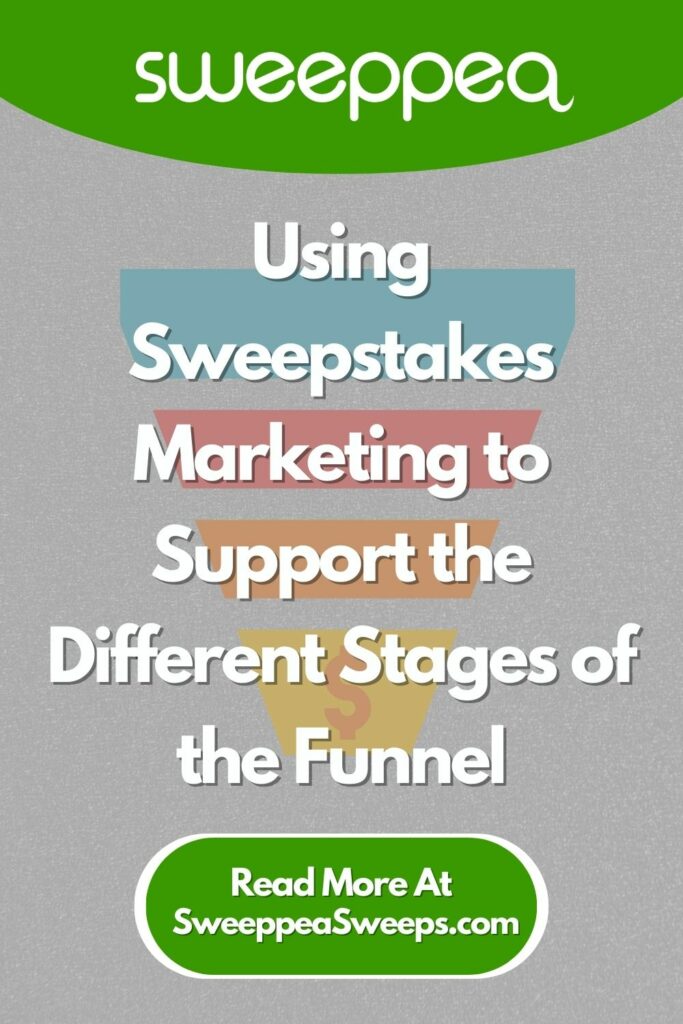 Sweepstakes marketing can be used to build different stages of the funnel. By understanding how sweepstakes work and what they offer, you can use them to draw attention to your brand and attract new customers. Sweepstakes can also help you move customers through your marketing funnel and closer to making a sale. In this article, we will discuss how sweepstakes promotions can be used to create a top of the funnel (TOFU), middle of the funnel (MOFU), and bottom of the funnel (BOFU) strategy for your business!
What is a marketing funnel?
According to Forbes, a marketing funnel is the process of making prospective customers aware of your brand and then nurturing them over time into buying customers. Typically, when the marketing funnel is discussed, it can be divided into three stages: top of the funnel (TOFU), middle of the funnel (MOFU), and bottom of the funnel (BOFU).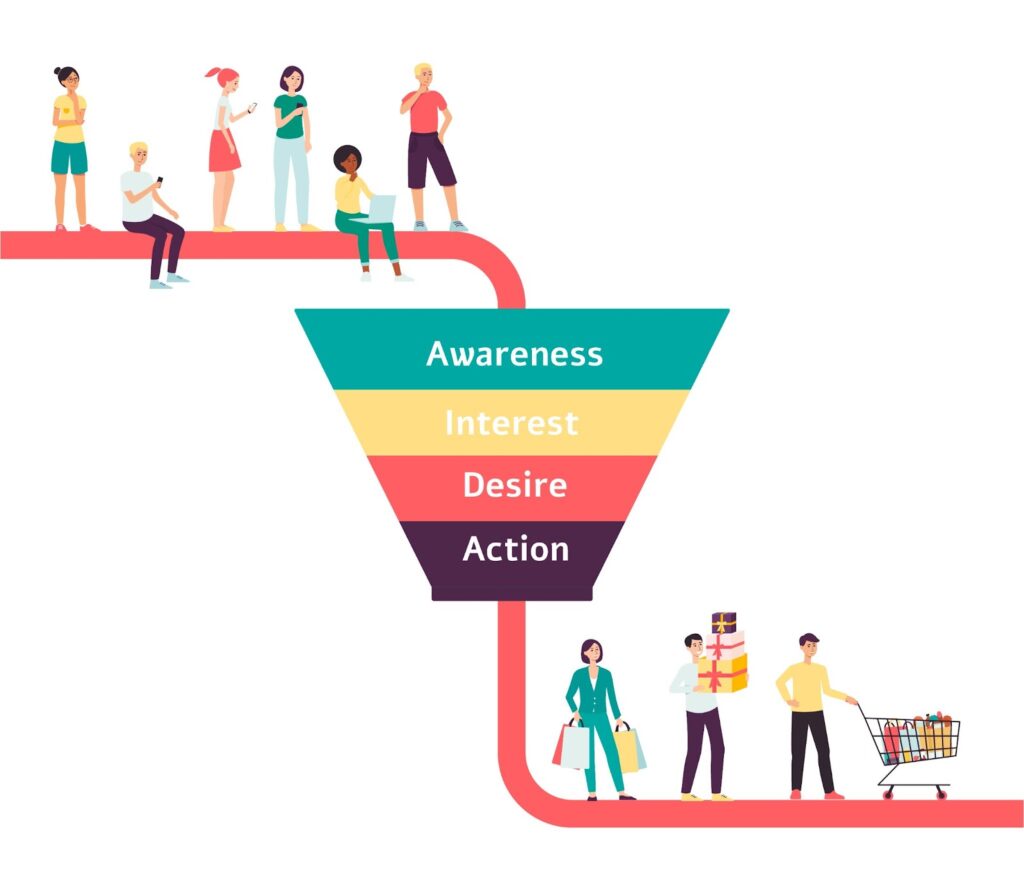 Top-of-the-funnel
The top of the funnel includes the different tactics used to acquire customers. Tactics like publishing blog posts, sending emails, posting on social media, optimizing SEO, offering free trials, creating sweepstakes, and paid advertising.
What Should Your Top of the Funnel Marketing Include
To attract customers at the top of the funnel, you need to make it attractive to customers. This includes:
Making Visually Appealing Promotions
When you start your marketing efforts, make sure you use strong and attractive visual elements. This includes using your logo and brand colors consistently. By using your logo and brand colors you can start creating an association between your brand and the content the prospect is consuming.
With Sweeppea's platform, you can add your branding details to your sweepstakes Entry Page to ensure your promotion is aligned with your brand.
Call to Action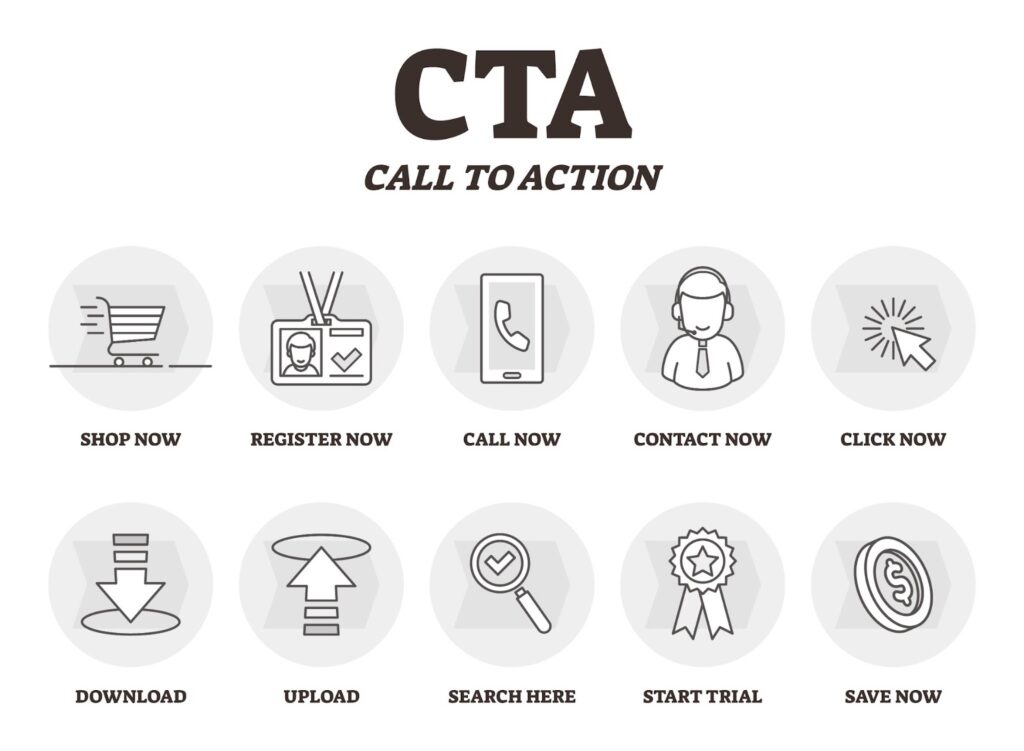 A call to action guides your prospective customer into completing the specific action you want from them. Calls to action will be an essential part of guiding a customer through your marketing funnel.
Example: Enter for a chance to win a prize!
Share Options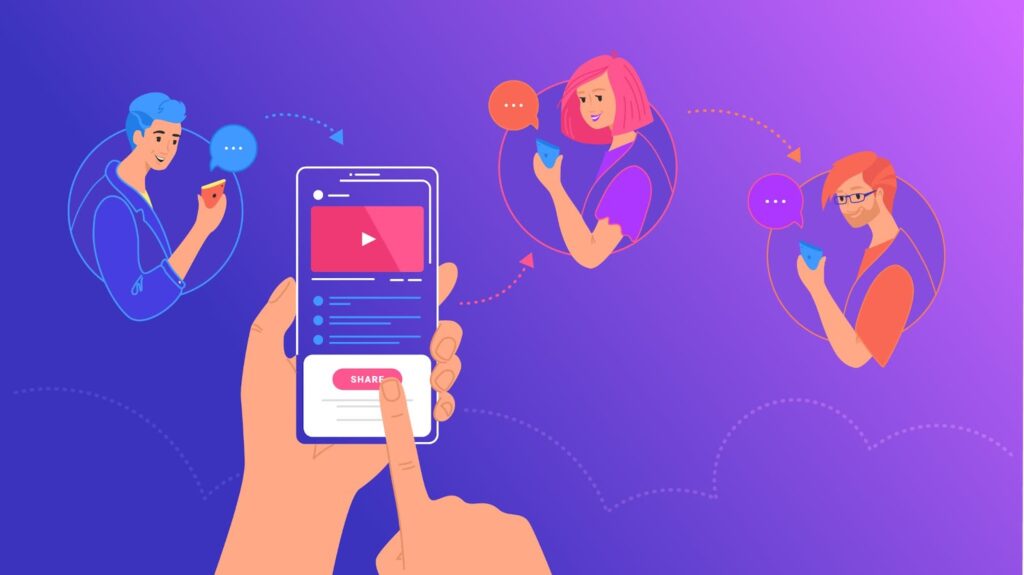 Adding sharing options to your promotion posts will make it easy for customers to share and can increase the reach of your content, especially on social media.
Middle of the Funnel
According to MassLive Media, Mid Funnel Marketing is the part of the funnel where qualified leads and information are nurtured and generated for your business. This information will then be used to create bottom-of-the-funnel marketing strategies.
When we mention middle-of-the-funnel marketing, it is important to recognize sweepstakes marketing as a strategy that quickly generates engagement. After all, who wouldn't like to win a prize?
The Key to Successful Middle of Funnel Lead Generation with Sweepstakes
The key to successful lead generation using sweepstakes marketing is offering an attractive prize to your target audience. If your audience is enticed with your prize they will be open to providing important re-marketing information, like their email, mobile number, or address. Information that can be used in the customer acquisition stage.
Sweepstakes are an excellent way to build your first-party data and generate leads. Who doesn't like the chance of winning a prize?
Check out How to Build Your First-Party Data with Sweepstakes
Importance of Sweepstakes Promotions in Mid Funnel Marketing
Sweepstakes are great for top-of-the-funnel because they are an effective way of generating leads quickly. All of the leads captured from the sweepstakes entry form can be repurposed and used for email marketing and other communication channels. More importantly, these leads are more likely to convert into sales because they have been exposed to your product or service and have shown interest.
Bottom of the Funnel
The bottom of the funnel is the goal for any business. It is when leads make the decision to purchase your product or service. The goal in this stage is to turn leads into customers.
Sweepstakes help your potential customers think about how their lives would be better if they won. If the prize offered is your product or service, you now have prospective customers imagining how their lives would be if they won your product. This intrinsic motivation can stimulate purchase. Once the sweepstakes is over, you can offer all participants a promo code or coupon to encourage the purchase.
How to Get Leads to Convert
Here are some tips to increase the possibilities of converting your leads into customers:
Be Direct
You want to make sure you establish a relationship between your product and the problems your leads are having. Your content should be directed at establishing the benefits of your product and how it provides the solution.
Make sure to use urgency and emotional appeal to help them understand why they need to take action now.
Create Shareable Information
Sharable content establishes the benefits of your product or service. This content can be shared and re-purposed across different communication channels, like email, SMS, and social media.
Show Off!
When customers are at the bottom of the funnel, it is the perfect time to show off the greatness of your brand. Start incorporating customer testimonials and awards as part of your marketing strategy. This might be the extra push someone needs to make a purchase.
Conclusion
The marketing funnel is a key part of bringing sales to any business. There are different ways of building it and different strategies that can be implemented. Sweepstakes promotions are one of the most cost-effective ways to attract new leads and generate conversions. Remember that customers are more open to sharing their email if you offer a chance at winning an appealing prize.
It is important to note that to convert leads into customers all parts of the marketing funnel must be nurtured. Sweepstakes make it easy for them to begin their sales conversion journey.
Sweeppea offers full-service sweepstakes creation and administration or a self-service platform where you can create and manage your own sweepstakes.
Need help with sweepstakes or contest management? Call 305-505-5393 or email us with your questions.