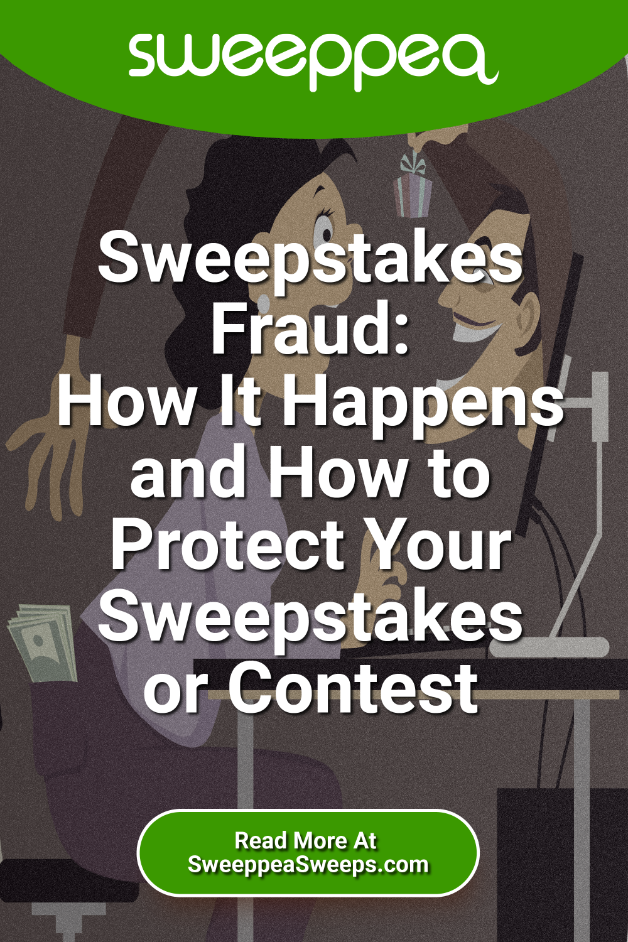 Sweepstakes fraud happens more often than companies think and unfortunately it's often not detected before it derails the entire promotion. Sweepstakes fraud is very serious and may not only have legal consequences for companies, it has even led to regular people being seriously harmed.
As a sweepstakes company we can recommend preventive measures you can take to protect your sweepstakes. To avoid having your promotion ruined by fraud, follow these sweepstakes best practices.
1. Choose the Right Sweepstakes Prize
The chance to win a prize attracts attention from just about anyone. However, the goal of your sweepstakes isn't to appeal to everyone, but to your brand's audience.
Choosing a sweepstakes prize that is only of interest to your audience is a useful way to avoid sweepstakes fraud. A sweepstakes that offers a prize that is targeted to your brand's audience will attract fewer people, and thus fewer scammers by default, than a sweepstakes offering a massive generic prize.
Scammers want to win $1 million in cash or a luxury vacation, but very few will try to game a promotion that has a collector's edition movie box set as the sweepstakes prize.
Also Read: How to Protect Big Prizes in Your Sweepstakes Rules
2. Collect Personal Information via Sweepstakes Entry Form
Having entrants provide additional personal information about themselves during the entry process helps you weed out fraudulent sweepstakes entries. Sweepstakes fraudsters often use throwaway email addresses and phone numbers to sign up. Some may try to enter fake contact addresses or submit multiple entries.
When you collect the personal information that the entrant entered during the sweepstakes entry process, it will be a lot easier for you to detect sweepstakes fraud when it's time to verify the eligibility of the sweepstakes winner. Just make sure that you disclose via your privacy rules in your official rules how this personal information will be collected, used, and stored.
Also Read: How Is Privacy Handled in Sweepstakes?
3. Require Eligibility Verification Before Awarding the Sweepstakes Prize
In your sweepstakes rules, include a clause that gives you the right to verify the eligibility of the sweepstakes winner before they can claim their prize. This will give you an opportunity to catch any sweepstakes "winners" who may have skirted the official rules in order to enter.
By doing this you'll have a much better chance at rooting out cheaters and people who don't meet the residency or age requirements. These "winners" will then automatically forfeit their prizes and you'll be able to choose new winners.
Your official rules also protect you in court. In the event that a legal dispute arises, your official rules provide a defense if the ineligible "winner" decides to file a claim against your company.
Set Expectations From the Start
Overall, the best way to avoid sweepstakes fraud is to set expectations with entrants from the start. These are just a few of the expectations you should make sure to address via the sweepstakes rules: what activities are permitted, how winners are selected, how your company will communicate with entrants during and after the sweepstakes, and the eligibility requirements for the sweepstakes.
Sweepstakes fraud is a problem. However, there are many steps you can take to minimize the chances that scammers have at ruining your sweepstakes. By anticipating fraudulent activities and being proactive about dealing with them, you can guarantee a successful sweepstakes.
Need help with sweepstakes or contest management? Call 305-505-5393 or email us with your questions.