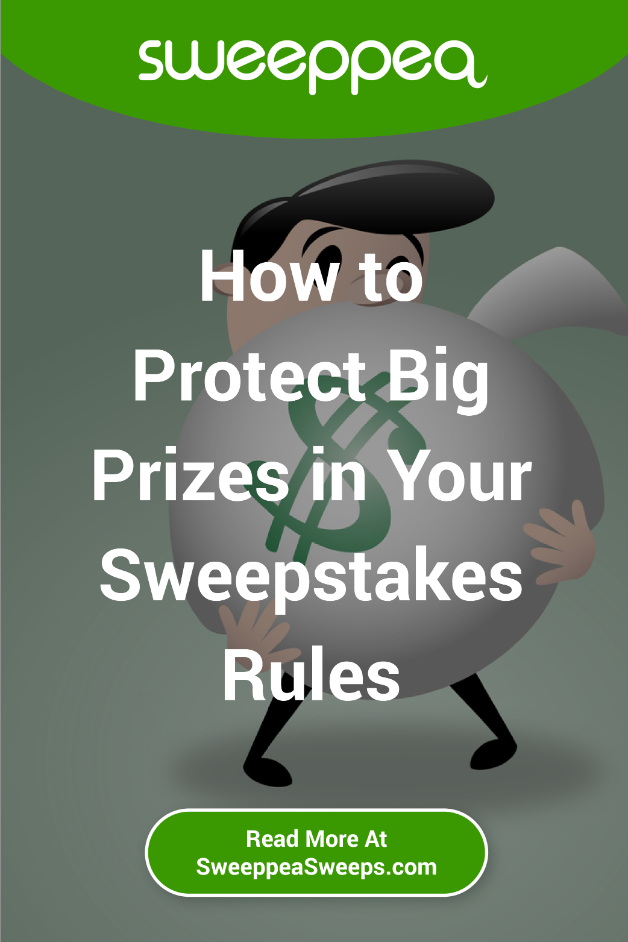 No matter how straightforward you think your sweepstakes rules are, you need to protect your business in as many ways as possible. Including conditions for prize delivery and acceptance, as well as, specific liability clauses for big prizes are the keys to ensuring that you've covered all of the bases.
Without them, your sweepstakes could put you at risk of getting sued by your participants or fined the states. While sweepstakes rules can cover lots of things, here's what you should be sure to address to protect big prize giveaways:
What Are Big Prizes?
If you plan to give away large sums of cash or high value items worth over $600 for your sweepstakes, these items should be considered as big prizes. Big prize examples include cars, boats, event tickets, and luxury items.
All Prizes Are Provided "As Is"
Your sweepstakes rules should include a clause that states that all prizes are provided "as is" with no warranty or guarantee. This ensures that your winners will not be allowed to demand a different prize other than the one you've provided. Furthermore, you will also release your company from liability if the prize fails in some way at a later date (e.g. car or boat repairs).
Include in your sweepstakes official rules:
"All prizes are awarded "as is" and without any warranty of any kind, express or implied (including, without limitation, any implied warranty of merchantability or fitness for a particular purpose)."
No Substitution or Transfer of Prize Allowed
Sometimes winners want to substitute a prize if it's not exactly what they wanted. They may also ask you to exchange the prize for cash by requesting a cash equivalent of the prize.
To ensure that all winners must accept the prize exactly as it has been offered make sure that you include this language in your sweepstakes rules:
"No substitution or transfer of Prize or election of cash in lieu of Prize will be permitted."
Winner Is Responsible for All Additional Expenses
Some prizes come with the understanding that additional expenses will be incurred by the winner in order to use the prize. For example, for a car or boat, make sure that you explain that the winner is responsible for registration, licensing, title and insurance fees, plate fees, taxes, and any other expenses.
Winner Must Confirm Eligibility
To claim certain prizes, a winner must confirm that they have the necessary documentation to legally take ownership of the prize. For example, you should mention in your sweepstakes rules that the winner will be required to provide a valid driver's license, evidence of insurance, etc.
You should also make the winners sign a written affidavit of eligibility. Have it notarized as well.
Release From Liability
This is in addition to the clause where the winner releases the sponsor from liability for use of prize. The liability and publicity release gives you and the other sponsors of the sweepstakes the right to use, display, and publish the winners' information. You need to have winners sign a written release if you want to include them in any promotional materials related to the sweepstakes.
In addition, it also releases your company from and against all liability with regard to tax liabilities, claims, demands and losses of any kind in relation to the sweepstakes.
Need help with sweepstakes or contest management? Call 305-505-5393 or email us with your questions.