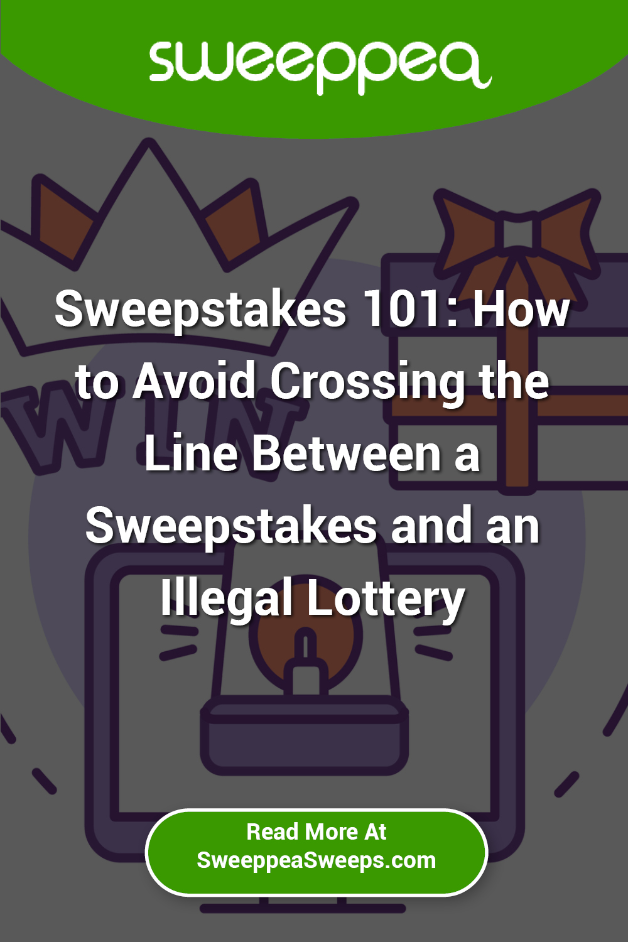 What is a sweepstakes vs illegal lottery? How do we ensure that our sweepstakes complies with sweepstakes laws to ensure that it is a legal sweepstakes and not a lottery? As a sweepstakes company, these are some questions that we get asked the most about sweepstakes.
To help you create a legally compliant sweepstakes, here is what you need to know about how to avoid crossing the line between a sweepstakes and an illegal lottery.
What Is an Illegal Lottery?
A lottery is any promotion where all three of the following elements exist: prize, chance, and consideration:
The prize is any item of value that can be awarded to the winners, such as cash, a vacation, merch, or a new car.
Winners are selected by chance via a random process, such as choosing numbers in a drawing.
There is also a consideration element in determining who is eligible to enter, namely only those who make monetary payment to the promotion's sponsor or purchase the sponsor's product or service.
While many state governments run lotteries, it's illegal in the United States for businesses and individuals to run a lottery. As a result, running a raffle, a type of lottery, is also illegal.
Furthermore, the definition of an illegal lottery is different for Canadian sweepstakes. If your U.S. sweepstakes promotion will also be available to residents of Canada, you will need to take some additional steps to ensure that your promotion is legal according to Canadian sweepstakes laws.
Also Read: Skill Testing Question in Canada: Why It's a Canadian Sweepstakes Requirement
How Do We Make Sure Our Sweepstakes Isn't an Illegal Lottery?
Making sure that your sweepstakes isn't an illegal lottery isn't a one step process. In fact, it involves checking to ensure your sweepstakes promotion follows federal, state, and even local sweepstakes laws. A sweepstakes company will help make sure that you are covered. As an overview, you should check the following:
Sweepstakes Must Have a Free Method of Entry
The best way to ensure that your sweepstakes is a legal promotion and not an illegal lottery is to follow sweepstakes law. According to sweepstakes law, every sweepstakes promotion must offer a free method of entry. This free method of entry can be a web form or mail-in entry. However, you also need to include in your official rules how entrants can enter for free. Make sure that your official rules also contain a "no purchase necessary" clause.
Also Read: Can I Avoid the "No Purchase Required" Restriction?
Equal Chance of Winning for All Sweepstakes Entrants
All sweepstakes entrants must receive the same number of sweepstakes entries regardless of whether they made a purchase before entering or not. These concept is called equal dignity and it simply means that there needs to be equality among all sweepstakes entrants with regard to (i) method of entry, (2) chance to win, (3) claiming prizes, (4) prizes awarded to the winners. The best way to ensure that your sweepstakes offers an equal chance at winning for all participants, is to follow a sweepstakes rules checklist when drafting your official rules.
Also Read: Your Sweepstakes Rules Checklist
These are just the basics of what you'll want to consider when creating and managing your sweepstakes promotion. To ensure that you've covered everything, professional sweepstakes administration services are your best bet for drafting sweepstakes rules that are legally compliant.
Need help with sweepstakes or contest management? Call 305-505-5393 or email us with your questions.