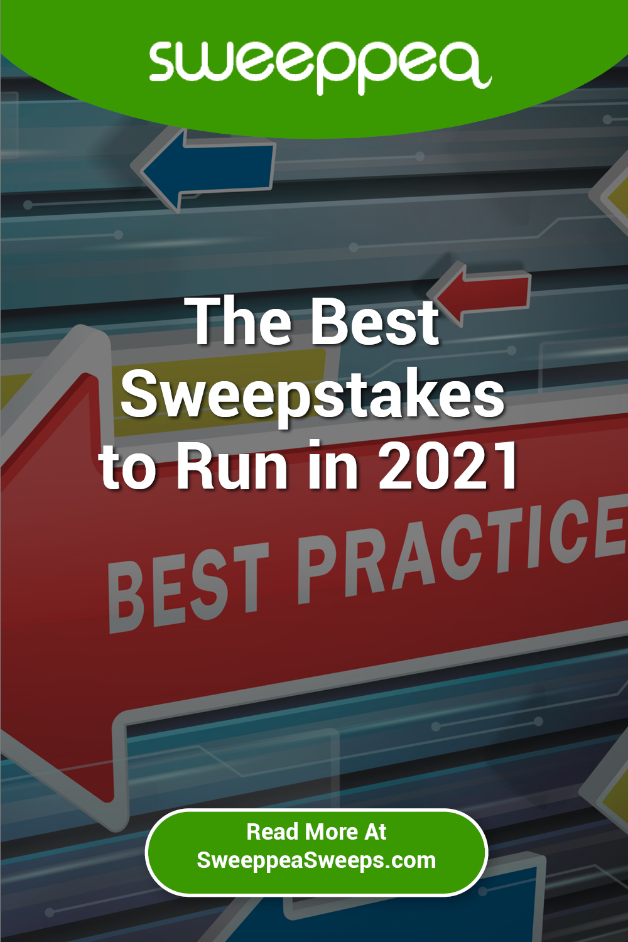 The COVID-19 pandemic has changed how brands are doing sweepstakes. As you consider hiring a sweepstakes company to help you run a sweepstakes, what should you do differently this year to ensure that your sweepstakes is a success?
Understanding the best sweepstakes to run in 2021 is critical to keeping consumers engaged and exceeding their expectations. The good news is that this year has offered us a wealth of insight into what is working and what is not working.
Here are some ideas for sweepstakes to run in 2021.
1. Instant Win
When the pandemic hit, many shoppers dialed back on shopping at retail locations in favor of delivery services or buying online. As a result, brands had to double-down on their messaging in order to reach their customers who may never see their in-store sweepstakes promotions.
The solution? Brands are now running more instant win sweepstakes than ever. By letting customers know that they can enter to win a prize on a monthly basis, recurring instant win sweepstakes help brands reach both online and in-store customers.
Also Read: What Instant Win Game Sweepstakes Rules Should Include
2. Staycation Sweepstakes Prize
With COVID-19 impacting global travel, certain sweepstakes prizes such as vacation packages, are simply too difficult to deliver amidst a pandemic. Brands are skipping out on the flights and exotic vacation destinations in favor of staycations by offering weekend "getaways" to local places that are close to where the sweepstakes winners live.
This helps keep sweepstakes winners safe and also ensures that the brand can actually deliver the prize once the sweepstakes has ended.
3. COVID-19 Vaccine Sweepstakes
Some brands are also pitching in to help with the effort to get more Americans vaccinated against COVID-19. COVID-19 vaccine sweepstakes are popular this year with brands offering sweepstakes prizes such cash, scholarships and gift cards.
The prizes are exciting and are attracting eager sweepstakes entrants who have gotten the vaccine. COVID-19 vaccine sweepstakes are also easy to enter because the official rules permit entrants who have been vaccinated to be automatically entered into the drawing pool of potential winners.
Hire a Sweepstakes Company to Manage Your Sweepstakes
The bottom line? COVID-19 has brought a lot of changes to promotional marketing. As a result, hiring a sweepstakes company to manage your sweepstakes is your best bet in 2021.
With many employees working remotely and job openings at an all-time high in some industries, brands are finding it harder to manage sweepstakes in-house. Sweepstakes management gives you everything you need to manage your sweepstakes professionally.
A sweepstakes company will also review your sweepstakes to ensure that it follows sweepstakes laws and is executed smoothly. Now you can look forward to a well-run sweepstakes that delights customers and meets your ROI goals.
Need help with sweepstakes or contest management? Call 305-505-5393 or email us with your questions.