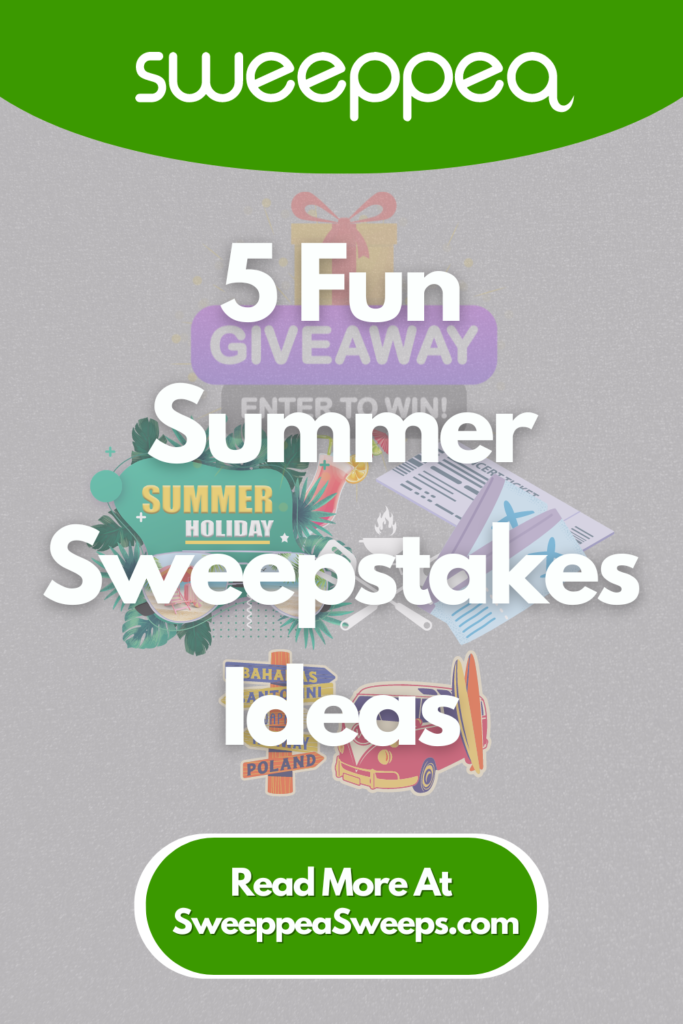 Summertime is the perfect opportunity to run sweepstakes! Not only do they help keep your brand top of mind, but summer sweepstakes can increase traffic and sales. But what are some good summer sweepstakes ideas?
In this article, we will discuss five fun summer sweepstakes ideas that your business can use to boost engagement and drive results. Let's get started on your own summer sweepstakes today!
Sweepstakes are considered a cost-effective strategy to develop brand loyalty and engagement while also meeting significant marketing objectives like first-party data gathering or promoting a product launch. Tying sweepstakes to the summer season — which often evokes feelings of freedom, adventure, or relaxation — can enhance positive brand perceptions while keeping your products top of mind and relevant.
Here are five summer-themed sweepstakes that will help a company connect its goods with the spirit of the season:
Getaway Sweepstakes
Everyone loves a summer getaway, which is why this makes for an excellent sweepstakes prize. You can offer a weekend stay at a nearby resort, or even a trip to a beach destination.
Ask participants to enter for a chance to win or purchase your product to gain sweepstakes entry. CPG companies excel with this method and we have our Coca-Cola Summer Sweepstakes case study to prove it.
Be sure to promote the sweepstakes on social media and on your website, and you're sure to attract lots of entrants. If you're a CPG brand, leverage both online and offline marketing to increase participation.
Concert Sweepstakes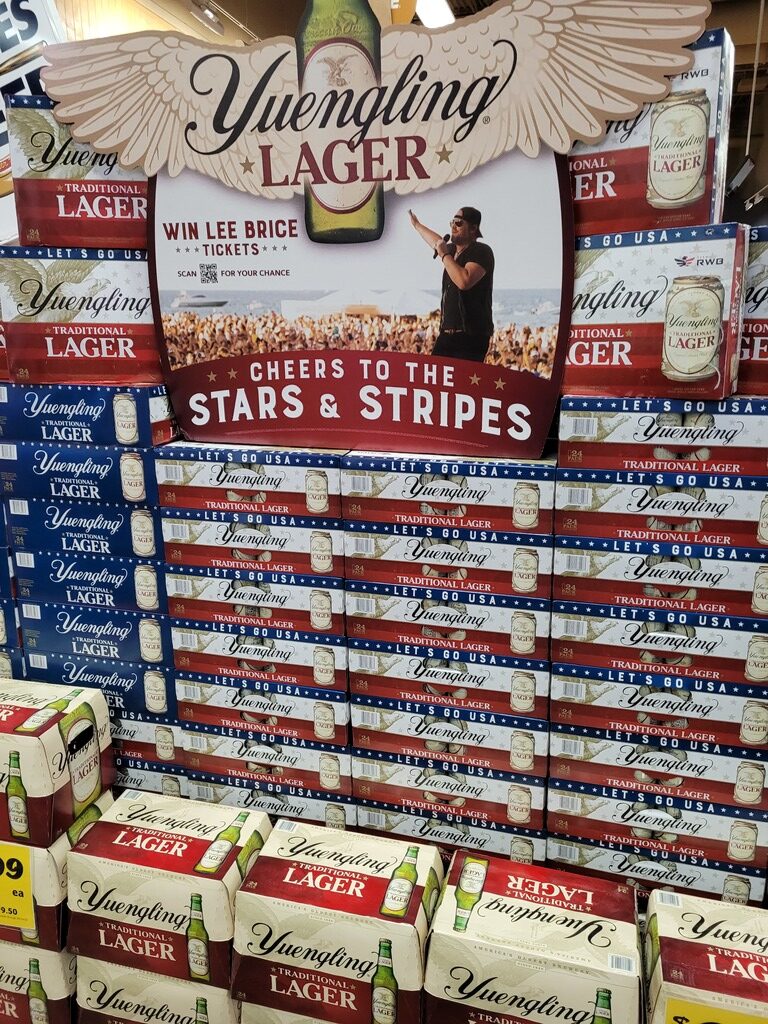 A lot of businesses want to improve the concert experience for consumers by sponsoring concerts. An adult beverage company, for example, can run a sweepstake to give away VIP access to an upcoming music tour.
Music lovers will jump at the chance to win concert tickets, making this another great summer sweepstakes idea. You can team up with a local venue or promoter to offer tickets to an upcoming show, or even give away a pair of VIP passes to a major music festival.
Prizes like tickets or one-of-a-kind experiences are popular, but brands may also target concertgoers via an SMS text-to-win campaign held during the event. Brands can collaborate with performers to invite audience members to text a word to a number to enter and choose the winners during the show. Prizes might be in gift cards, concert tickets, or even a backstage pass. Be sure to promote the contest on your all communication channels for maximum reach.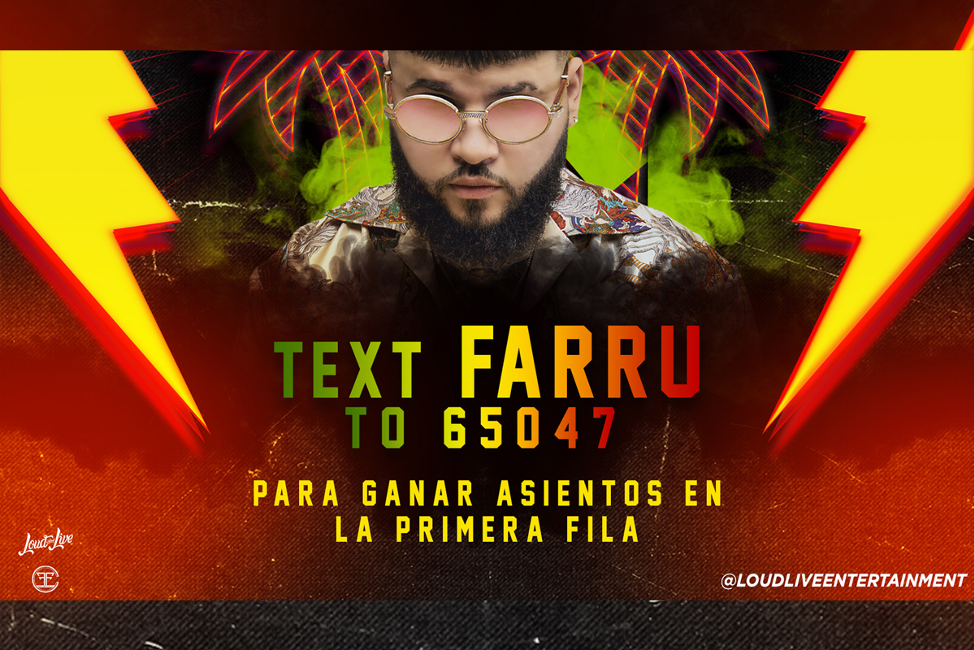 See how concert promoters Loud And Live use sweepstakes to increase ticket sales at Capturing Customer During Live Events – Case Study
Summer Holiday Recipe Sweepstakes
With summer holidays like Memorial Day and the Fourth of July, this is a great time to run a sweepatakes. Ask entrants to submit their favorite summer dishes as part of their entry, and then randomly draw a winner(s) to receive a prize package that can include cooking-related items or better yet, your own products. This is a great way to get people interacting with your brand, and you may even discover some new summertime recipes to share with your followers!
Summer Swags for Sweepstakes Prize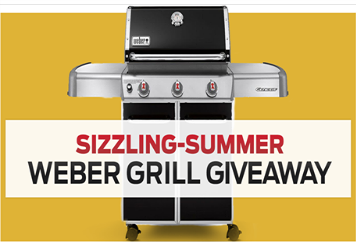 You don't have to be a food or beverage business to give out a summer prize. Sweepstakes can be an easy way for any brand to connect with the summer season, especially if the prize is seasonal.
Summer fun includes a variety of activities that provide memorable moments with family and friends. New grills, popular coolers, travel money, beach gear, and unique overnight stays are just some of the ways to experience summer adventure.
Summer is the perfect time to promote your brand with some fun summer swag. Give away t-shirts, beach towels, sunglasses, and other items that will help people enjoy the summer sun. You can even offer a prize package that includes everything someone needs for a summer picnic or barbecue.
Instant Win for Summer Sweepstakes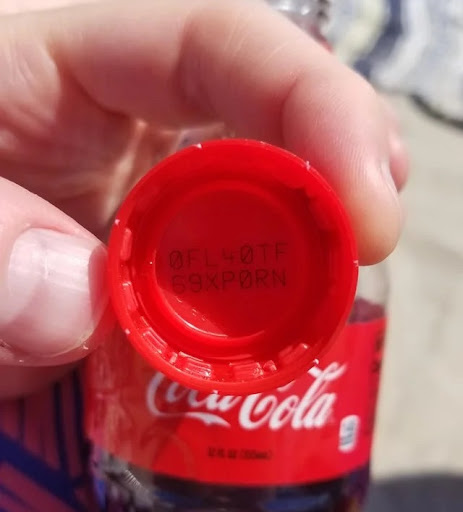 Instant win sweepstakes are always popular, and they're especially well-suited for summertime. Offer prizes like sunscreen, pool floats, beach umbrellas, and other summer essentials.
For CPG companies, we recommend printing a QR code on the box or using in-store displays for consumers to scan and play immediately after purchase. Instant Win offers may be particularly useful for brands where people search for snacks, drinks, and other products frequently consumed during the summer.
Then promote the contest on social media and your website, and watch the entries come flooding in!
Conclusion
There you have it—five fun summer sweepstakes ideas to get your business started. Relevant prizes and interesting themes may be a fantastic approach to catch your audience's attention while also attracting entrants to your summer sweepstakes.
If you want more inspiration, click over to our case studies to see how we've helped brands like Coca-Cola and Cre8Luck connect with consumers through memorable sweepstakes and prizes.
For more information on how Sweeppea can help you with your next sweepstakes, contact us at support@sweeppea.com or call us at 305-505-5393.