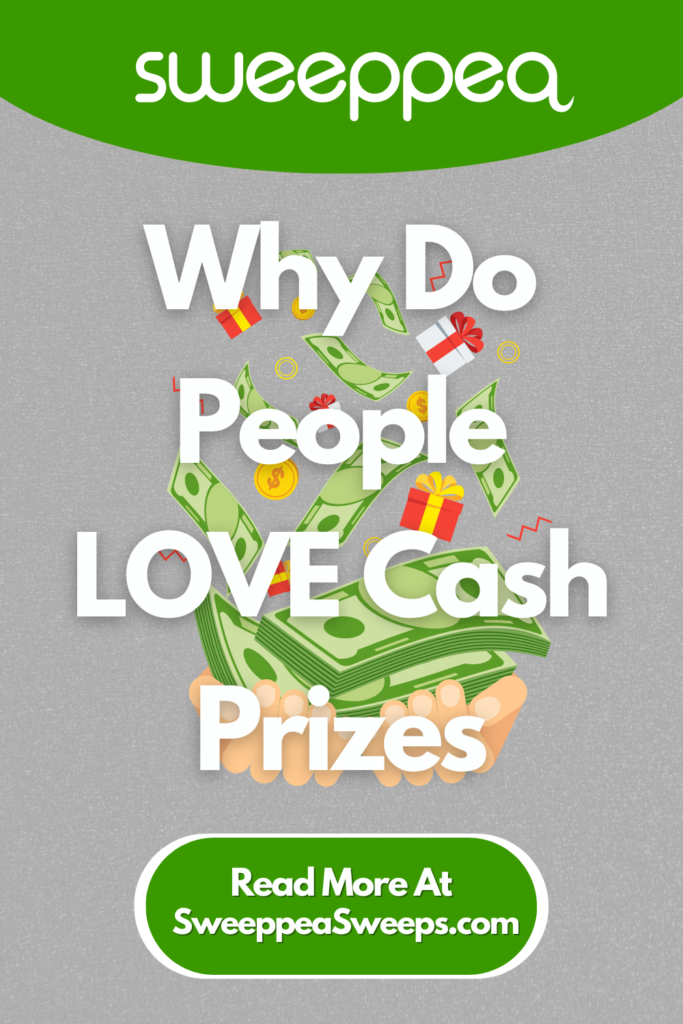 Cash prizes are the most popular type of prize that people want to win. In this article, we'll explore why cash prizes are so popular and why you should consider offering cash as a prize in your next sweepstakes!
When asked what prize they want, the majority of participants in sweepstakes and contests choose cash prizes. Why? Let's dive in.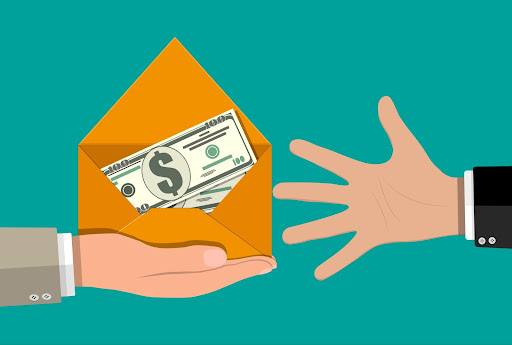 Cash is Easy to Spend
You can use cash to buy anything you want, without having to worry about whether or not the item is available in your area or if it meets any other restrictions.
With most rewards, the sponsor narrows down the possibilities or options for a prize, such as picking the make and model of the car given as a prize or arranging flights and hotels for a vacation. The winner of cash has flexibility in how they spend it and whether they go on a trip or use it for other items or necessities.
Cash Prize are Taxed the Same as All Other Prizes
Prizes over $600 in the United States are taxed, and each Prize above $600 is accompanied by an IRS 1099 form. A portion of a cash Prize can be spent to pay taxes. Taxes due, depend on the personal income tax bracket the winner falls under. Winners will only pay taxes to the IRS.
Cash Prize Claims are Higher
Cash prizes are more likely to be won by someone who will use them than other kinds of prizes, such as automobiles or trips. This implies that cash rewards are more probable to be claimed by a person who will put them to good use!
Cash Prize Can Be Sent Faster
When physical rewards are delivered to winners, they may need a signature for delivery or require recipients to collect them and fulfillment might take weeks. Cash, on the other hand, can be sent quickly and simply.
Why Choose Cash Prize for Your Sweepstakes?
Cash is king! Offering a cash prize is an excellent method to attract a diverse range of persons to your sweepstakes and get people involved with your business.
Here are a few benefits of offering cash prizes:
Fast Results
Offering money as a sweepstakes prize can help you go viral quickly if you want to create fast buzz for your business. Everyone wants to win free money, and there will be plenty of people to participate.
You Want to Attract a Lot of Potential Customers
Sweepstakes with cash prizes always attract participants. You can leverage a cash prize to gather first-party data and lower the cost of remarketing efforts.
Cash Sweepstakes Tips
Before you begin your cash sweepstakes, keep in mind that only money can be won as a sweepstakes prize if you follow these rules:
Large cash awards encourage more people to enter
The amount of money you give away must be big enough that it's worth the time for entrants to fill out your sweepstakes entry form. A bigger cash prize like $5,000 or $10,000 will be more appealing.
People must believe in your brand
People must have faith that your company will distribute the cash award and that the sweepstakes aren't a hoax. Make sure that you have clear and concise official rules to help build trust with entrants that are not familiar with your brand.
Registration and bonding
Sweepstakes with a prize pool of more than $5,000 must be registered and bonded in Florida, New York, and Rhode Island. These rules might require more time and money to implement for your sweepstakes to comply with all state and federal requirements.
Conclusion
If you're thinking about offering a prize in your next sweepstakes or contest, cash prizes are a great option to consider! Not only do they generate more interest from consumers, but they're also easier to give away and have a higher claim rate than other types of prizes. So why not try offering a cash prize today? You may be surprised at how popular it is!
For more information on how Sweeppea can help you with your next sweepstakes, contact us at support@sweeppea.com or call us at 305-505-5393.