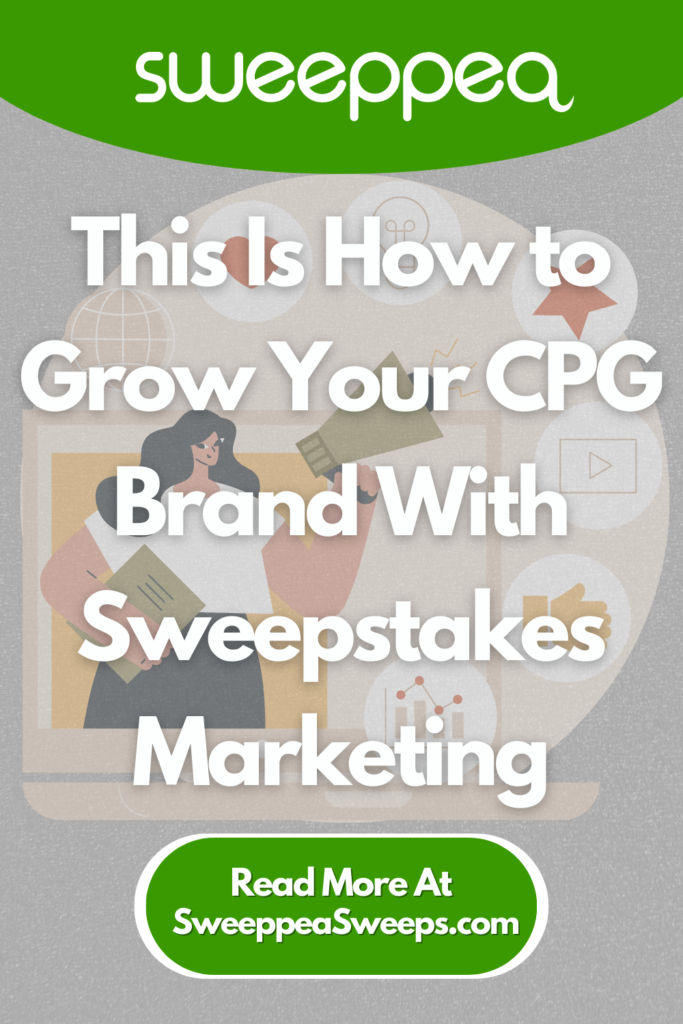 Sweepstakes promotions are one of the most popular consumer engagement initiatives for driving brand awareness for a CPG brand. Sweepstakes draw on the universal human desire to win something for free.
Your consumer packaged goods (CPG) branding campaign can be enhanced with a sweepstakes that not only increases brand engagement, but educates and captures consumer data like addresses, emails, and phone numbers.
Additionally, sweepstakes can:
Advertise and market your items to a whole new audience.
Provide a method of engaging current customers and reviving ties with previous customers.
Help you reach out to your competitors' fans.
Create a buzz and enthusiasm that will lead to purchases.
The digital marketplace is teeming with rivals vying for the attention of your customers. A sweepstakes or contest is a flexible way to breathe new life into a CPG brand campaign. Each week, customers are drawn to the lottery by the thrill of possibly winning a prize. CPG marketing teams may take advantage of the very human desire to win something for free and use it to promote their brand.
Sweepstakes Marketing Tips: How to Grow Your CPG Brand
Here are the three best ways for companies that sell consumer packaged goods to run a successful sweepstakes.
Use Your Packaging
The first piece of sweepstakes advice for CPG brand marketing is to take advantage of packaging. Because CPG companies can create sweepstakes advertising right on their packaging, it can be an essential method for gaining sweepstakes interest.
Other advertising choices, such as social media advertisements, Google Ads, billboards, and in-store displays, are all excellent tools, but advertising for the sweepstakes on the product itself makes it much simpler for customers to learn about the sweepstakes and how to enter.
Codes: They Matter
The usage of on-pack or in-pack codes is the second benefit of hosting online sweepstakes for a CPG brand. For decades, codes have been employed in sweepstakes marketing. Unique codes, which are often found under the cap (UTC) or on game pieces (like fountain drinks at QSRs), could be a powerful tool for increasing program participation, sales, and data monitoring.
In comparison to completely online sweepstakes, putting codes on packaging provides far more data for companies to leverage in future promotions. Data in unique code programs may be split out by SKU, location, merchant, and many other factors.
You can use QR codes as well. Customers can scan the product with their phones and quickly join your sweepstakes.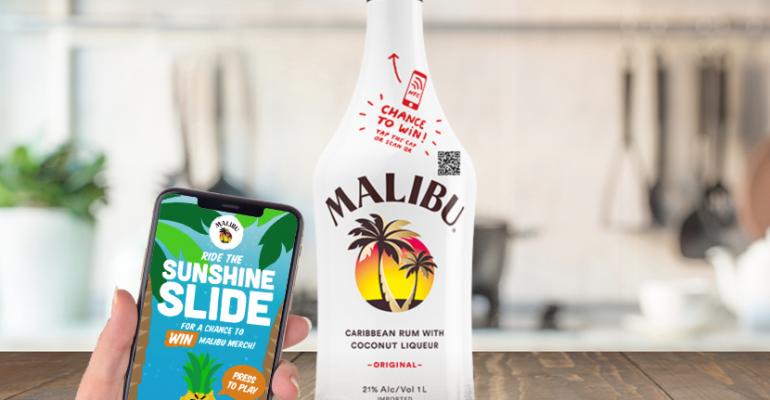 Form Partnerships
Our last piece of advice for CPG online contests is to collaborate with another brand. Brand collaborations are very efficient in increasing sweepstakes participation and exposure.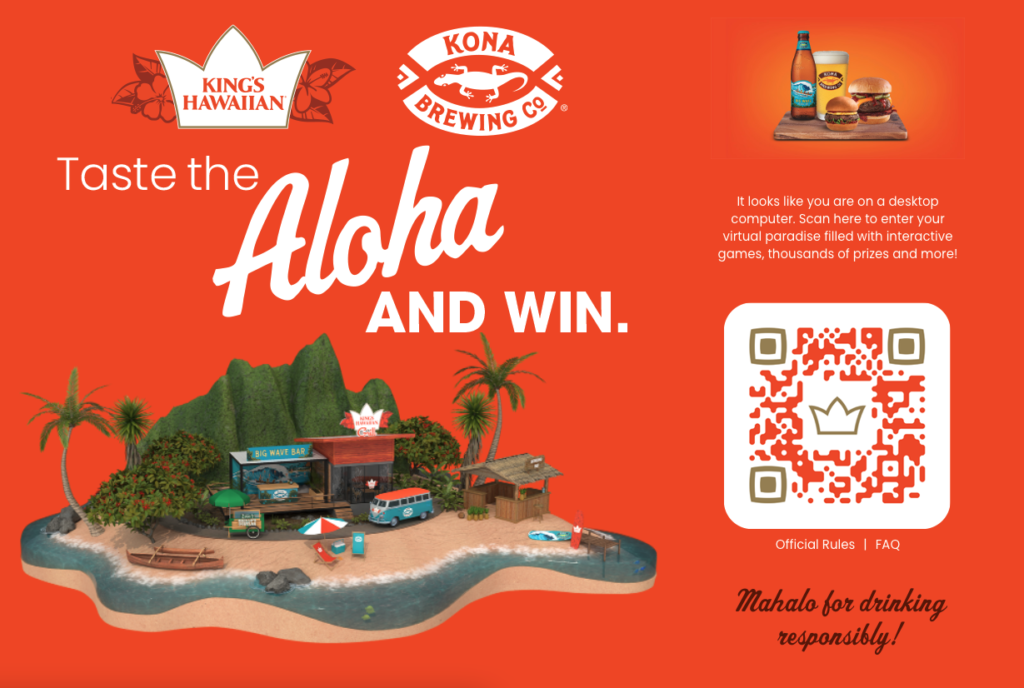 Sweepstakes Marketing Guide for Your CPG Brand
Here's how to conduct successful sweepstakes for your CPG.
1. Determine Your Format
Choose a theme for your sweepstakes, this can be a national holiday, an anniversary, or a season like summertime.
Polling has always been a fantastic way to engage people and understand what your audience wants. Add in a survey to engage your audience while also collecting customer data.
To help boost engagement and purchases, make sure customers have simple prerequisites to satisfy to qualify for the prize. Keep in mind that the more steps it takes a participant to enter, the least likely it will be that the participant will complete the entry.
Trivia and quiz competitions are entertaining and popular. When the consumer answers correctly, they are awarded a prize. These sorts of promotions may be used to determine how well your clients understand your products or services.
Having real people use your products in real-time adds a level of engagement to your CPG branding that a TV commercial can't give you.
2. Select a Sweepstakes Prize
Since most consumers aren't participating in the contest because they adore your company, make the prize appealing to maximize participation. The sweepstakes prize must be appealing to your audience and provide good participation rates.
When possible, we recommend offering your product or services as the prize, helping ensure that your sweepstakes is attracting participants that are interested in your products.
3. Create a Sweepstakes Page for Your CPG Brand
When creating a separate page for your sweepstakes, consider the following content suggestions:
In the headline or images, emphasize the monetary value of the award.
Make it simple and obvious how people can enter.
Make use of bullet points and short declarative phrases.
To capture the reader's interest, use "How to" and "Why" or "How to Win."
4. Social Media Networking
Encourage social sharing to increase the number of individuals who enter. Your aim is to get as many individuals to visit the page as possible. Promote the page using social media, email, and other earned media.
Include a language that encourages readers to share the content, this will help you reach new audiences, and increase participants.

5. Use Paid Advertising
Use social or search advertising in addition to earned media to increase the reach of your promotion.
6. Share on All Your Channels
Leverage all your communication channels to give the most exposure to your sweepstakes.
7. Select a Winner & Get Your ROI
The last phase in the CPG marketing campaign is to draw a winner and convert participants into customers. After notifying the winner, contact the other participants to thank them for their participation.
Consider offering a discount or coupon to all those that participated but did not win.
Conclusion
Sweepstakes marketing is a powerful tool for your CPG brand. However, like with other marketing methods, customizing your campaign for the sector in which you operate provides additional advantages and helps to optimize your returns. We recommend hiring a sweepstakes administrator to assist you with the process and provide best practices and compliance advice.
Sweeppea offers full-service sweepstakes creation, official rules, and administration or a self-service platform where you can create and manage your own sweepstakes.
Need help with sweepstakes or contest management? Call 305-505-5393 or email us with your questions.