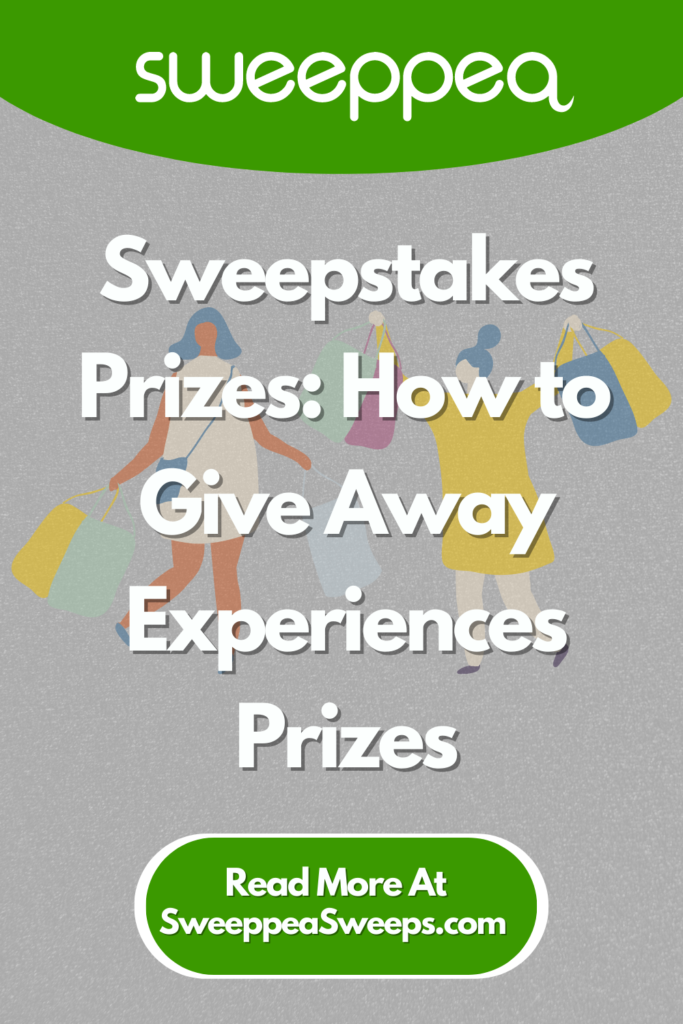 Sweepstakes prizes are a great way to get people excited about your contest. Who doesn't love the chance to win something amazing? But what should you give away as a prize?
If you're looking for something unique and exciting, why not consider giving away experiences instead of items? In this article, we will discuss how to give away experience prizes for your sweepstakes.
Why Give Experiences as Sweepstakes Prizes?
A well-positioned experience prize is almost certain to gain media attention, be referred to by other businesses online, and almost be highlighted on social media by the winner(s). It also allows you to build content for your own marketing channels that can be utilized during, after, and in future contests or sweepstakes.
Check out this example by MarketStreet Lynnfield on Instagram:
Tips on How to Give Away Experience Prizes
If you are thinking of giving a gift experience as the prize for your next giveaway, here are some tips to get the most out of it:
Make Sure that Your Sweepstakes is Legal
This is a critical moment. Experience rewards differ greatly from physical products and require specific sweepstakes or contest rules as well as more intensive monitoring. Make a note of everything that's included in the promotion so there are no legal ramifications later on.
Remember that participants should not be required to pay anything to get an entry.
Also Read: 7 Sweepstakes Laws for Brands
Make It a Sweepstakes Prize for Two (Or More)
When you are giving away a dinner or a holiday experience, it is essential to allow the winner to bring at least one other person with them. Individuals are more likely to share it with their friends and relatives if they are doing it with someone else. Sharing joy is an excellent way of demonstrating your appreciation for what others do for you.
Give Participants Swag
When rewarding a winner with an experience, offer them company swag. This might be a t-shirt, a cap, or anything as simple as a lanyard that will become visible throughout any photographs or videos taken during the event.
Be Social Media Ready
You would be shocked at how many businesses overlook the opportunity to leverage an experience giveaway. Send a photographer with the winner. Take videos, photographs, and comments during the event or the prize awarding ceremony. Or just as the winner to share photos of the experience with you.
Take advantage of different content forms and repurpose it to all channels you have a presence on. Think Pinterest, TikTok, Instagram, LinkedIn, email list, SMS subs, and even your website's hero section.
Make sure that all the legal aspects of content usage and distribution rights are covered!
Media Attention Might Be Needed
A premium experience prize may be an excellent platform for your business to get in the news. Prepare your press contacts ahead of time and give them information about the event as it starts to take place.
Experience Prizes Examples
What kinds of events might you give as a contest or sweepstakes prize to get all the advantages outlined above? Here are some suggestions for you.
Events
Events can be a fantastic method for people to get a feel for a city's nightlife or distinct culture. It might be a concert, traveling circus, sporting event, musical theater, or virtual reality escape room, among other things.
Food & Wine
If you're looking for something a little more high-end, you could also consider giving away gift cards to some of the best restaurants in town. Who wouldn't love a free meal at a fancy restaurant?
Eating out is a popular activity among friends and couples, and it may make for a memorable experience if your brand is linked to the hospitality sector. Consider giving dinner certificates, romantic meals, food sampling, or even high tea relaxation as part of your marketing mix. Just keep in mind that alcohol can not be awarded as a prize.
Classes
Learning a new skill with a buddy, family member, or group might create an epic tale that your customers will remember for years. Cooking lessons, surf classes, and even flying lessons may be fascinating to your target audience.
Always keep in mind your target audience so you can pick a prize that is appealing to them and can rake in more qualified entries for your business!
Also read: Most Popular Sweepstakes Prizes: What to Giveaway
Conclusion
A well-positioned experience prize is highly likely to receive media attention, be referred to by other businesses online, and almost certainly be highlighted on social media by the winner(s).
However, experience prizes differ significantly from physical items and need distinct contest or sweepstakes regulations, sponsor protection, and monitoring. We recommend that you hire a sweepstakes administrator like Sweeppea to assist you with running a legally compliant and successful promotion.
Need help with sweepstakes or contest management? Call 305-505-5393 or email us with your questions.