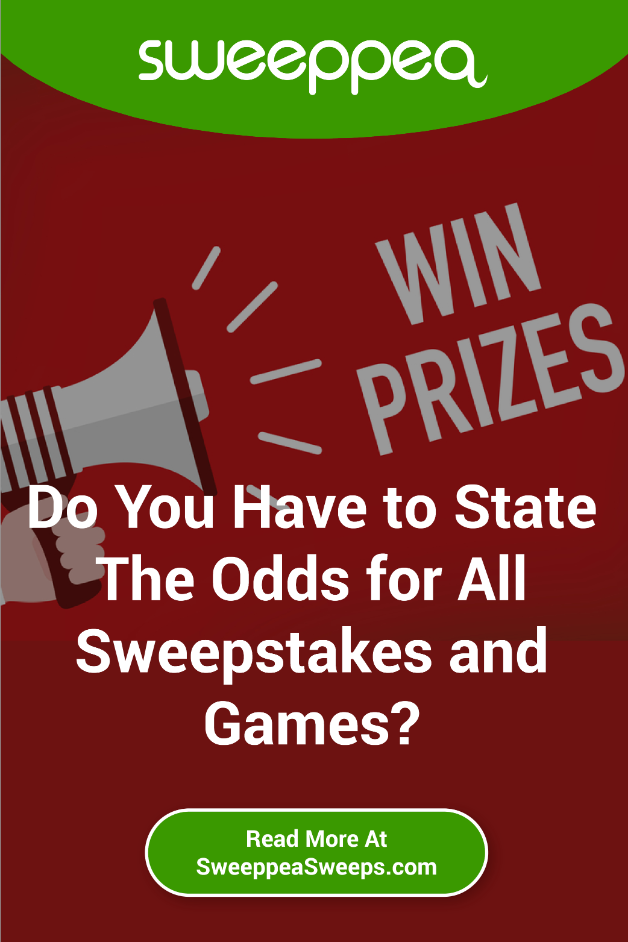 Which sweepstakes can you actually win? This is what matters most to many entrants and is why you are required to state the sweepstakes odds and chances of winning one country. If you are wondering if you have to share the odds of winning for all sweepstakes and games, the short answer is 'yes.'
However, depending on the type of promotion you are running, there is some specific language you must include in the rules. Here is what you should know about sweepstakes odds of winning and the Official Rules.
What Are the Odds & Chances of Winning Sweepstakes or Game?
The odds or chances of winning a sweepstakes is the probability any one participant will be selected as a winner from the total pool of participants. The odds of winning may vary based on a number of factors: the total number of participants who enter sweepstakes, the total number of winning game pieces, and the total number of entries allotted to each participant.
All of these factors are then used to calculate the odds of winning the grand prize which will vary from promotion to promotion. To ensure transparency for participants, since the promotion sponsor is ultimately the only one who can see the outcome, the odds of winning need to be in the Official Rules.
How to State The Odds of Winning in Your Official Rules
One perk of running a sweepstakes with Sweeppea is that your Official Rules will be done for you so that you don't have to worry about figuring out how to add in the odds of winning multiple prizes for yourself.
While you don't have to explicitly calculate the specific odds for every entrant, for a sweepstakes, you should make a general statement about the odds of winning in your Official Rules.
For example:
"Odds of winning depend on the number of eligible entries received during the Sweepstakes Period."
You must also include a "No purchase necessary" statement that makes it clear that buying will not increase an entrant's odds of winning. A general statement is all that is required here because there is no way to know in advance how many participants there will be.
However, for a promotion that involves a game-device or direct mail program, you must state the exact odds since the sponsor of the promotion will know exactly how many "winners" there are based on the number of game pieces that are produced or delivered to entrants via mail.
Need help with sweepstakes or contest management? Call 305-505-5393 or email us with your questions.