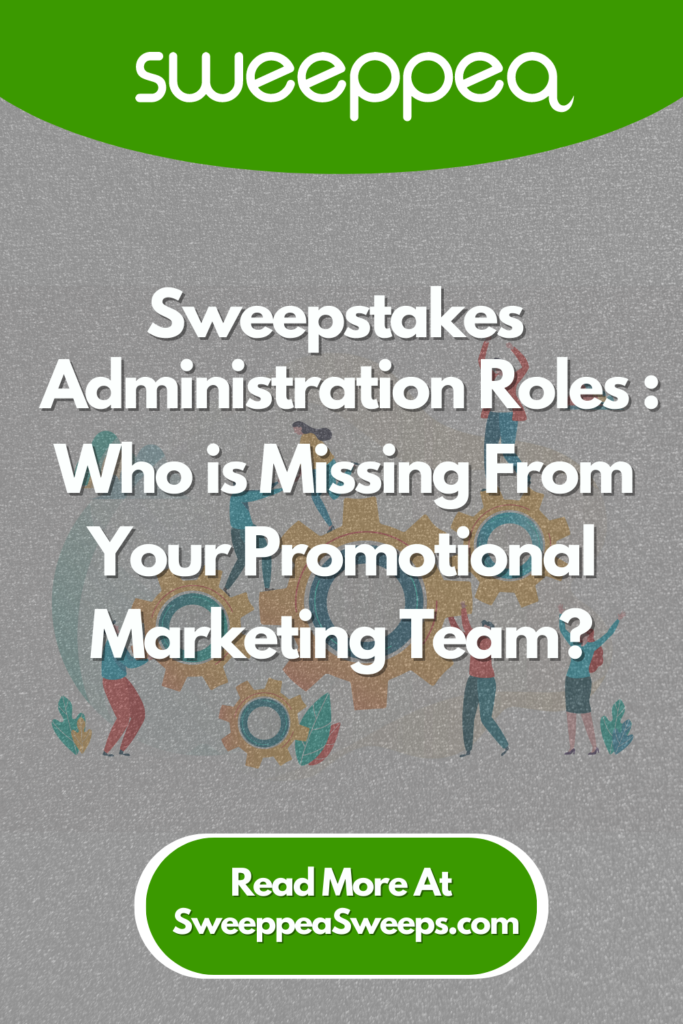 Running sweepstakes is a complex process that involves many different legal, marketing, and administration roles. That's why it's important to have an experienced sweepstakes administrator on your team. A sweepstakes administrator will help you lower campaign costs, ensure that your sweepstakes run smoothly, and is legally compliant. Let's take a closer look at the different administration roles that a sweepstakes management company can help you fill.
What are Sweepstakes Administrators (or Sweepstakes Marketing Companies)?
Sweepstakes administrators focus on managing promotions, in this case, sweepstakes. Usually, they manage your sweepstakes promotion by offering services such as promotion compliance review, prize fulfillment, project management, marketing, and winner selection all in one place.
Sweepstakes administrators should not be confused with sweepstakes sponsors. The sweepstakes sponsor is the company responsible for offering the prize. While the administrator is the one that ensures the sweepstakes runs smoothly and in a legally compliant manner.
Example: A fast-casual restaurant chain wants to host a sweepstake and hires Sweppea to put the promotion together. The restaurant (sweepstakes sponsor) hires Sweppea (sweepstakes administrator) to plan all the details related to the sweepstakes.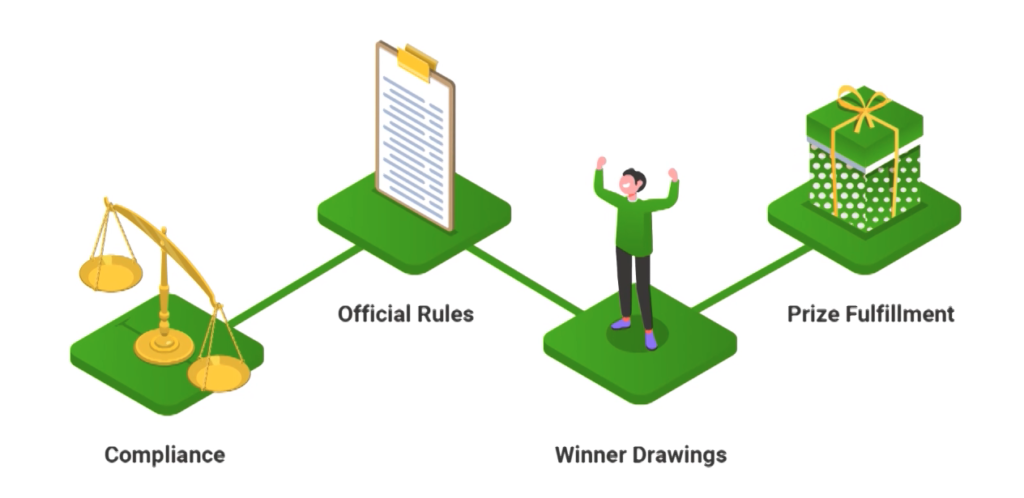 Why Invest in the Services of a Sweepstakes Administrator?
Running a successful sweepstake on your own is not an easy process. For instance, you would have to hire experts in promotional law, assign project management roles, set a marketing team, and secure and fulfill prize shipping.
Specialized sweepstakes administrators have hundreds of promotions under their belt, meaning they know what works, the benefits, and what doesn't. With an experienced team behind your promotional campaign, you are setting your sweepstakes up for success.
Administration Roles Fulfilled by a Sweepstakes Administrator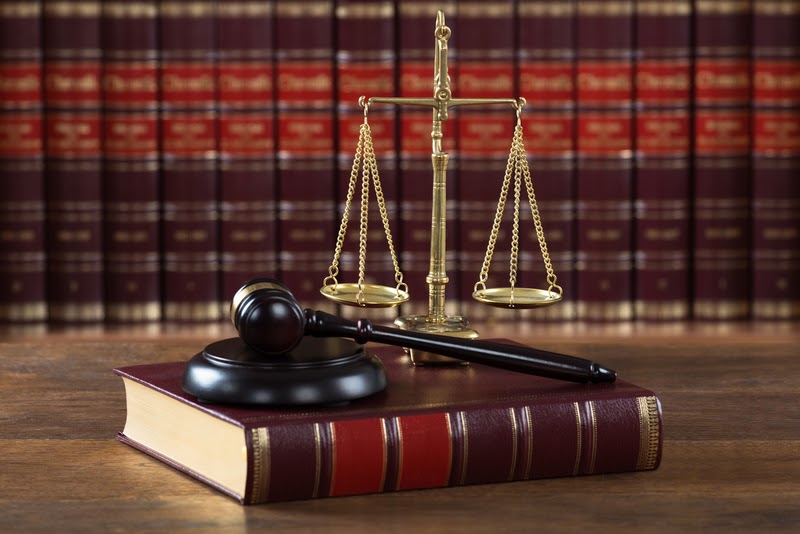 Sweepstakes Legal Compliance
Legal compliance is complex when it comes to sweepstakes. Yes, general information is found online. However, in order to avoid fines, federal and state laws have to be followed. In other words, a sweepstake that is legal in California, might not be legal in Florida. Sweepstakes administrators have a deep understanding of sweepstakes law and can ensure your sweepstakes are legal in the states that you want to host the promotion in. A sweepstakes administrator will provide all the resources and guidance you need to ensure your promotion is legally compliant and follows FTC guidelines.
Other important aspects of legal compliance that a sweepstakes administrator can help you with are:
Winner Releases and Affidavits
1099 MISC Form for taxable prizes.
Meeting Your Sweepstakes Goals
With vast experience managing all types of promotional experiences, a sweepstakes administrator can help you set the right type of sweepstakes to achieve your marketing and sales goals.
A sweepstakes administrator company can ensure that every aspect of the promotion is aligned with your business goals. Whether it is gathering potential leads or getting sales, they'll have you covered so you can run your promotion confidently.
Preventing Fraud
Unfortunately, fraud is a risk when running a sweepstake. This might be anything from people attempting to cheat the system by registering repeatedly, to workers at the company trying to take advantage of the promotion. A sweepstakes management company has experience detecting and preventing fraud and will have mechanisms in place to reduce any fraudulent behavior that would jeopardize your campaign.
Also read: Sweepstakes Fraud: How It Happens and How to Protect Your Sweepstakes or Contest
Sweepstakes Marketing
One of the most important aspects of a sweepstake is marketing it to potential participants. A sweepstakes administrator has extensive experience in marketing and knows how to generate excitement for your promotion. They will suggest creative sweepstakes marketing strategies and campaigns that will engage potential participants and increase awareness for your sweepstakes.
Prize Fulfillment
A sweepstakes administrator can help you manage prize fulfillment. In addition to delivering the prize to the winner, prize fulfillment includes legal paperwork, tax forms, logistics, and packaging.
You might think you have time, but the moment of drawing your winner is closer than you think. It's very important to have all details taken care of.
Customer Service Issues
Unfortunately, it is very common to have unsatisfied customers flooding your social media platforms with negative comments regarding your sweepstake. Consequently, this can affect not only the outcome of your promotion but also your company's reputation. When a situation like this happens, the company providing you services will help you navigate this situation by working directly with the consumer. This will guarantee a positive outcome for your brand or company.
Conclusion
When you invest in the services of a specialized sweepstakes administrator, you are getting a team of experts with experience in running successful promotional campaigns. This team can help take care of all the details related to your sweepstakes, from legal compliance to prize fulfillment, allowing you to focus on what's important – generating excitement for your promotion and reaching your promotional goal.
By outsourcing the management of your sweepstakes to an experienced administrator, you avoid the overhead of having to hire in-house staff with specialized experts. A sweepstakes administrator can provide all the resources and guidance you need to ensure a legal, compliant, and exciting sweepstakes promotion.
Need help with sweepstakes or contest management? Call 305-505-5393 or email us with your questions.