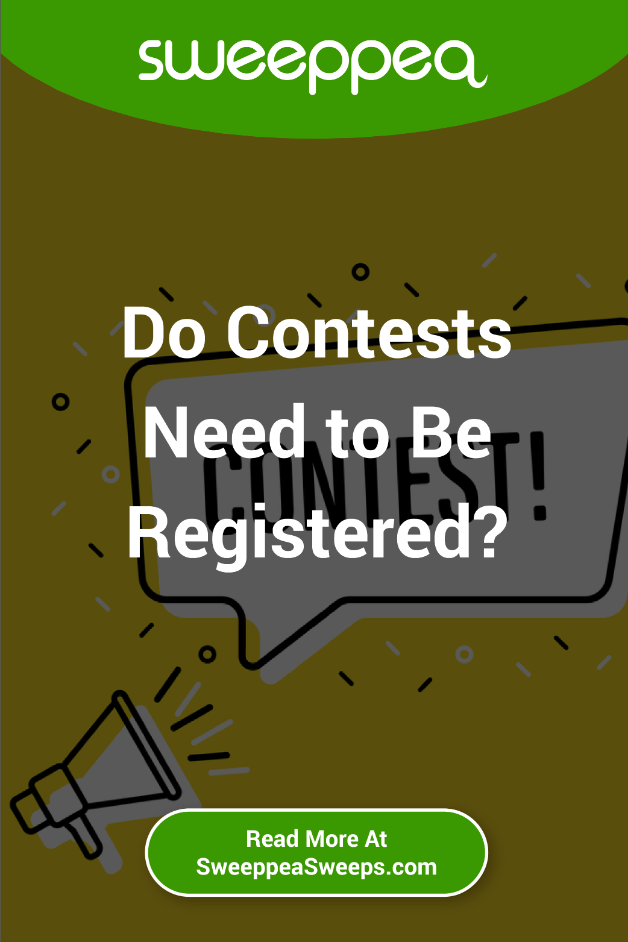 If you're running a skills-based contest, then your contest doesn't need to be registered, with one exception: Arizona contests. However, before you decide not to register your contest, make sure that you understand the differences between a sweepstakes versus contest.
Here is what you need to know about contest registration.
Sweepstakes vs Contest: What's the Difference?
Although these terms are often used interchangeably, there is a huge difference between a sweepstakes and contest, legally. A sweepstakes is a game of chance without consideration which means that every entrant has an equal chance of winning and the winners are selected at random.
A contest, also called a skills-based contest, involves judging (consideration) contest entries and selecting winners from the "best" submissions. Entrants are ranked for the quality of their submissions so every participant doesn't have an equal chance of winning.
Sweepstakes Registration Is Required in Some States
Now that you know the difference between a contest and sweepstakes, if your promotion actually qualifies as a sweepstakes rather than a contest, you may still be required to register your sweepstakes, namely in three states: New York, Rhode Island, and Florida.
Check out the article below for more on sweepstakes registration:
Read more: Does Every Sweepstakes Need to Be Registered?
Register Your Arizona Contest
The only exception to the exemption on registration for contests, is if you're running a contest in Arizona. You must register your Arizona contest if the contest rules require that entrants make a purchase or pay an entry fee in order to enter.
Arizona requires you to complete a registration form with the details of your contest and submit it to the Arizona Attorney General. You are also required to submit a sworn statement under oath regarding the value of the contest prizes. Finally, you must submit a list of the winners including names and addresses within 10 days of awarding the prizes for your contest.
As Sweepstakes and Contest Administrators we can help create Official Rules for your promotion.
Know the Difference
The most important step to ensuring that your contest is legally compliant is to make sure that your promotion meets the criteria to be considered as a contest rather than a sweepstakes. If you need help with registering your contest, Sweeppea contest management will take care of the filing requirements on your behalf.
Need help with sweepstakes or contest management? Call 305-505-5393 or email us with your questions.