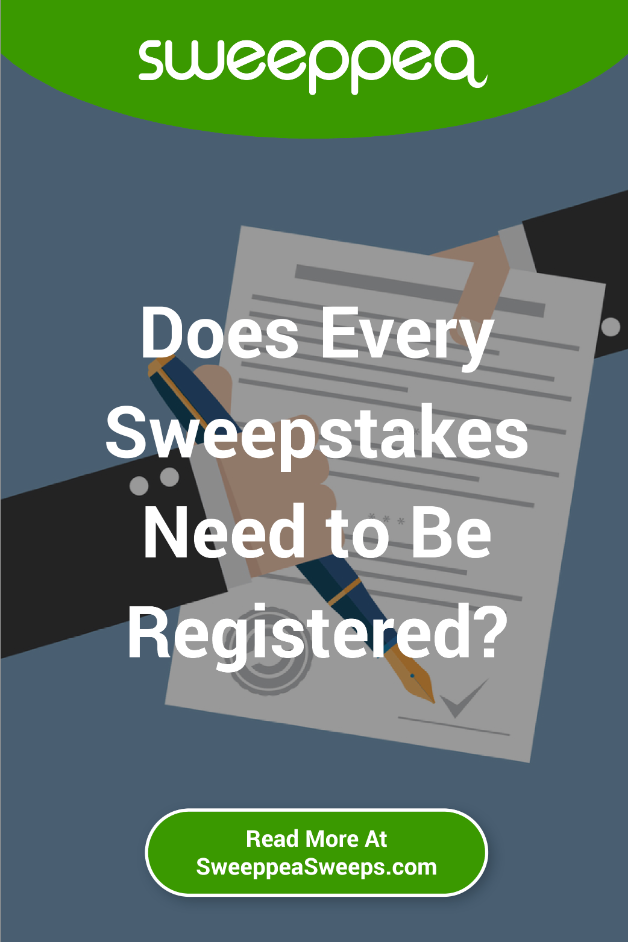 Are you unsure whether your sweepstakes needs to be registered and bonded? Sweepstakes laws vary by state and even locally, making it complicated for brands to sort out which rules apply to their sweepstakes.
Is registration required for every sweepstakes? The short answer is no. However, there are some instances in which sweepstakes registration and bonding is required.
Here is how to determine if your sweepstakes needs to be registered:
1. Running a Sweepstakes in New York, Florida or Rhode Island?
If residents of any of these states are permitted to enter your sweepstakes, then registration is required. Each state, New York, Rhode Island, and Florida has its own rules and deadlines for sweepstakes registration and bonding.
If your sweepstakes is valid in more than one of these states, you will have to register and bond your sweepstakes in each of those states separately.
2. Giving Away Expensive Prizes?
Not all sweepstakes are automatically required to be registered and bonded, even in the states that require in. In fact, sweepstakes registration is only required if you plan to give away high-value prizes (worth $5,000 or more).
3. Alcoholic Beverage Company Sweepstakes?
Some states also have additional sweepstakes registration requirements for companies in the alcoholic beverage industry. These states require that you register your sweepstakes with the state alcohol board prior to the launch of the sweepstakes.
4. Exclude Residents of Sweepstakes Registration States?
If New York, Florida, and Rhode Island residents will be excluded from participating in your sweepstakes, then registration and bonding will not be required. However, by doing so you could significantly limit the number of entrants for your sweepstakes and your ROI from your campaign.
If your goal is to build a huge customer list, don't let concerns about registration hold you back. Sweeppea can help you with meeting the filing and deadline requirements to make sure your sweepstakes is registered.
Keep in mind that if registration is required, states have advanced deadlines for registration and bonding, which is typically well in advance of the launch date of your sweepstakes. Make sure that you don't leave these tasks until the last minute or it could derail your campaign.
Need help with sweepstakes or contest management? Call 305-505-5393 or email us with your questions.