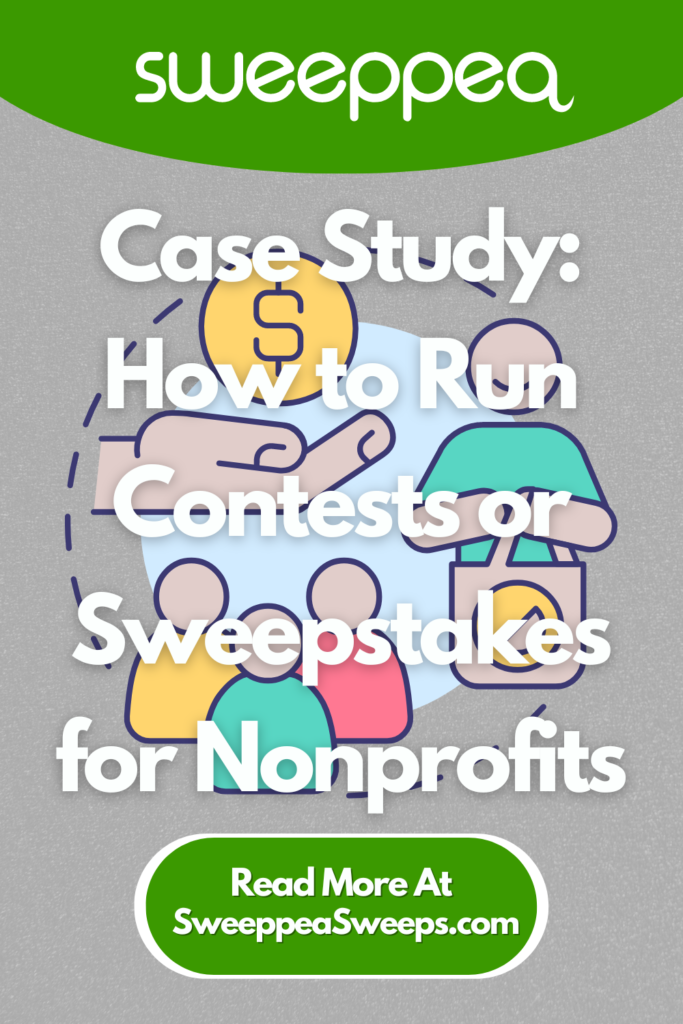 Sweepstakes for nonprofits can be a great way to raise awareness and funds for your cause. They are also a fun way to engage with your supporters and attract new ones.
In this case study, we will walk you through the process of running sweepstakes, from deciding if it's right for your organization to show you how Diamondback Covers and A21 partnered to create awareness for human trafficking and raise funds.
Is Running a Sweepstakes Right for My Nonprofit?
Sweepstakes can be a great marketing tool for nonprofits, but they're not right for every organization. Before you decide to run sweepstakes, ask yourself the following questions:
Do we have the resources to run sweepstakes? Running sweepstakes takes time and effort, so you'll need to make sure you have the staff or volunteers to manage it.
What are our goals? Sweepstakes can be a great way to raise awareness and fundraise for your nonprofit, but they're not going to solve all your marketing problems. Make sure you have realistic KPIs for your promotion.
What can we offer? The prize is one of the most important parts of any sweepstakes, so you'll need to make sure you have something that will appeal to your target audience. It doesn't have to be expensive, but it should be something that people would want to win.
What are the rules? Sweepstakes are regulated by state and federal laws, so you'll need to make sure you're familiar with the requirements before you start planning.
Benefits of Running a Sweepstakes for Nonprofits
Nonprofits can use sweepstakes to increase awareness of their mission and attract more donations. Here are some benefits of running sweepstakes for nonprofits.
Attract Donations
Sweepstakes can help you get money without having to write grants or organize galas. When new contestants join your sweepstakes to win a prize, they'll learn about your organization's efforts at the same time. Encourage participants to contribute to your cause as part of gaining an entry.
Viral Sharing
Sweepstakes can increase your nonprofit's reach by drawing in new contributors and encouraging viral sharing. By promoting your nonprofit fundraiser on social media, as well as traditional media outlets, you'll be able to attract potential supporters to your non-profit.
Reach New Local and National Donors
Sweepstakes may be hosted in all 50 states, even if your nonprofit is not registered in the state. This means people who are not aware of your organization can become interested in it as a result of this promotion.
How to Run Sweepstakes for Nonprofit?
Pick a Prize
The prize is one of the most important parts of any sweepstakes. People are more likely to enter if they think the prize is something they want. When picking a prize, consider the following:
What is our budget? The prize doesn't have to be expensive, but it should be worth the entry fee.
What will appeal to our target audience? Think about what your supporters would like to win.
What can we get for free? You may be able to get prizes donated from businesses or individuals.
Plan the Logistics
Now that you've picked a prize, it's time to start planning the logistics of your sweepstakes. Here are a few things to consider:
When will the sweepstakes start and end?
How will people enter? Will they need to purchase something, donate or can they enter for free?
What are the rules? Be sure to include information about eligibility, entry requirements, and how to claim the prize.
How will you promote the sweepstakes? You'll need to create a marketing strategy to support your promotion.
Promote Your Sweepstakes
Now that you've planned all the details, it's time to start promoting your sweepstakes. Here are a few ideas:
Create a landing page on your website
Write a blog post or article about the sweepstakes
Send an email to your supporters
Post about it on social media
Run ads in local newspapers or online
Drawing the Winner
Finally, once the sweepstakes is over, it's time to draw and notify the winner(s). Remember sweepstakes require winners to be randomly selected.
Sweeppea Can Help You Run Sweepstakes for Nonprofits
Sweepstakes for nonprofits need legal expertise and experience in both state and federal laws. Hiring specialists in all of these areas takes time and money. We understand you want to hold your sweepstakes as soon as possible so you can get the most out of it.
A sweepstakes company will have the knowledge and expertise to help you stay compliant with sweepstakes law at the federal and state level. Sweeppea is a full-service sweepstakes and contest management firm. With over ten years of combined experience, we've worked on hundreds of successful sweepstakes for some of the most well-known businesses.
Develop Sweepstakes From Concept to Reality
We'll work with you hand-in-hand to assist you in converting your promotion idea into a reality. This includes compliance with laws and other legal requirements to run and manage the promotion successfully.
Official Sweepstakes Rules and Abbreviated Rules
Rules are an important component of any successful sweepstakes. We offer official rule creation services to help ensure your promotion is legally compliant and that you, as the Sponsor, is protected from liability.
Creation of Official Sweepstakes Rules Page
We'll create a unique website for your participants to access the rules, or you may use our self-service platform to build your own.
Customized Entry Form Creation
We'll generate a customized online form for you to collect your participants' first-party entry data. For your sweepstakes promotion, we'll make a unique confirmation page. When participants finish the entry form on our website, they will be sent to a customized Thank You page.
Prize Fulfillment
We will handle all aspects of prize fulfillment for your sweepstakes.
The goal of running sweepstakes is to boost sales, gather data from participants, and select a fortunate winner. We will choose a winner(s) at random after your sweepstakes have ended. To promote your company and attract donors interested in supporting your cause. , You may announce the winner(s) to your audience right away.
Successful Sweepstakes for Non Profits: Diamond Back partners with A21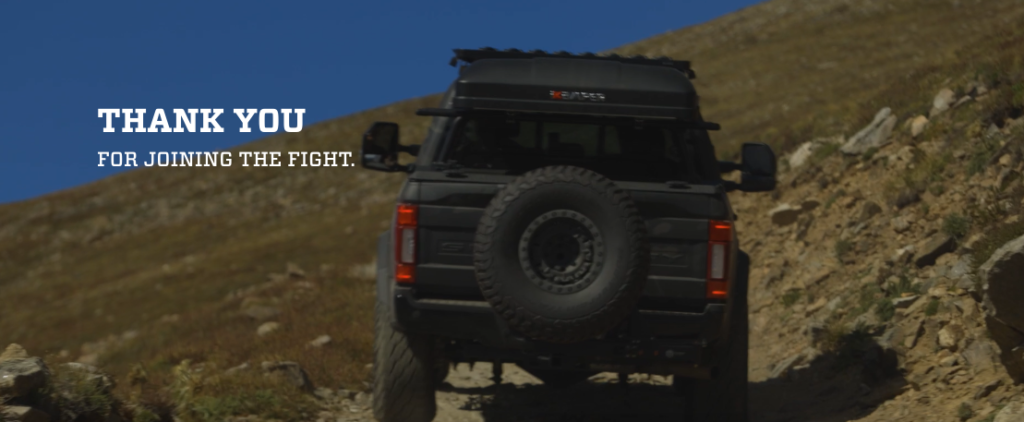 Each year human trafficking claims 2.1 million new victims. Sponsored by DiamondBack Automotive Accessories Inc, the Freedom Tremor giveaway raised $201,037 for A21, an organization that's working hard to end modern slavery.

Entry Methods
During the Sweepstakes Period, eligible Entrants can participate in the Sweepstakes in one of the following ways:
WEBSITE: By visiting the website and making a purchase online.
FREE ENTRY: During the Entry Period, eligible Individuals entered by mailing in a hand-printed envelope with their complete name, address, phone number, date of birth, and email address.'
Eligibility
The Sweepstakes is open to natural persons who are legal residents of, and physically reside in, one of the 48 United States (including D.C.) and are 18 years old or older as of the start date ("Entrant").
Winner and Prizes
PRIZE: One (1) pre-owned Ford Super Duty 250 Tremor 2020 pickup truck with 14,000 miles (ARV $80,000) and a check for $20,000.00
The Approximate Retail Value ("ARV") of the Prizes is $100,000.00
Prize Restrictions: The Prize must be received and accepted within thirty (30) days of the winner's approval. The Prize Winner must have and produce a valid U.S. driver's license that is acceptable for the prize, as well as proof of automobile insurance (comprehensive or liability) at the time of delivery.

Conclusion
Sweepstakes can be a great way to engage with supporters and attract new ones. Just make sure you have the resources to manage it, set realistic expectations, and pick a prize that will appeal to your target audience. And most importantly, don't forget to have fun!
Do you have any tips for running sweepstakes? Share them in the comments below!
For more information on how Sweeppea can help you with your next sweepstakes, contact us at support@sweeppea.com or call us at 305-505-5393.