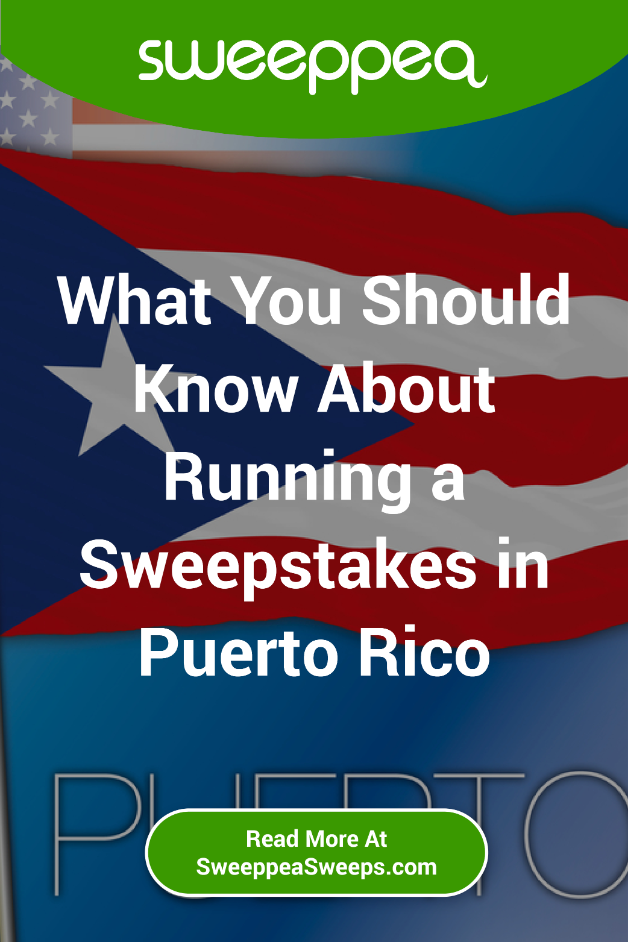 What do you need to know to run a sweepstakes in Puerto Rico? Companies that offer sweepstakes in the United States typically exclude residents of Puerto Rico from participating. That is because in the past sweepstakes sponsors had additional requirements that they need to fulfill which differ from mainland USA requirements.
Here is what you should know about Puerto Rico sweepstakes law.
Spanish Language Sweepstakes Rules
Prior to 2009, it was required that any sweepstakes being offered in Puerto Rico must also make their official rules available in Spanish.
However, thanks to the Puerto Rico sweepstakes law changes made in 2009 by the Puerto Rico Department of Consumer Affairs, this Spanish language official rules requirement no longer applies. It is okay to have English only rules for your sweepstakes. However, if the sweepstakes promotion itself is written in Spanish, Spanish language official rules are required.
Even if your promotion is written in English, it is a good idea to create Spanish official rules given that Spanish is the most widely spoken language in Puerto Rico. This will make it easier and more comfortable for entrants from Puerto Rico to enter.
(As a sweepstakes company, we offer Official Rules creation in Spanish.)
Official Rules Can Be Published Online
Prior to the 2009 rules change, official rules for Puerto Rico sweepstakes were required to be published in newspapers or magazines. Now it is perfectly fine to publish the official rules for your sweepstakes online.
Just make sure to follow best practices and sweepstakes laws, and make sure that a link to your official rules appears on all ads for your sweepstakes.
No Notary Required
Another significant change to Puerto Rico sweepstakes law is that you no longer have to have a notary public certify winner drawing or game pieces. A notary is not required to certify any aspect of your sweepstakes promotion.
No Purchase Necessary
When it comes to impermissible consideration, the regulations were amended as of 2009 to limit impermissible consideration to include payments or another act that financially benefits the sponsor of the sweepstakes.
Just make sure to include a "no purchase necessary" clause in your sweepstakes rules and abbreviated rules and you'll be covered here.
Winner Selection Requirements
Winner selection requirements prior to 2009 meant that you had to wait as long as 30 days before you could select a new winner in the event that the original winner did not respond.
Now you only have to wait a few days before selecting a new winner and you can also notify winners via email and phone instead of only via postal mail. In the event that a new winner needs to be selected, you can do so quickly, allowing you to finalize your winners list much faster.
Need a Puerto Rico Sweepstakes Review?
If you want to run a sweepstakes in Puerto Rico, just have our team verify your sweepstakes rules before it goes live. As Sweepstakes administrators review will ensure that your Puerto Rico giveaway is fully-compliant and ready to launch. ¡Vamos!
Need help with sweepstakes or contest management? Call 305-505-5393 or email us with your questions.