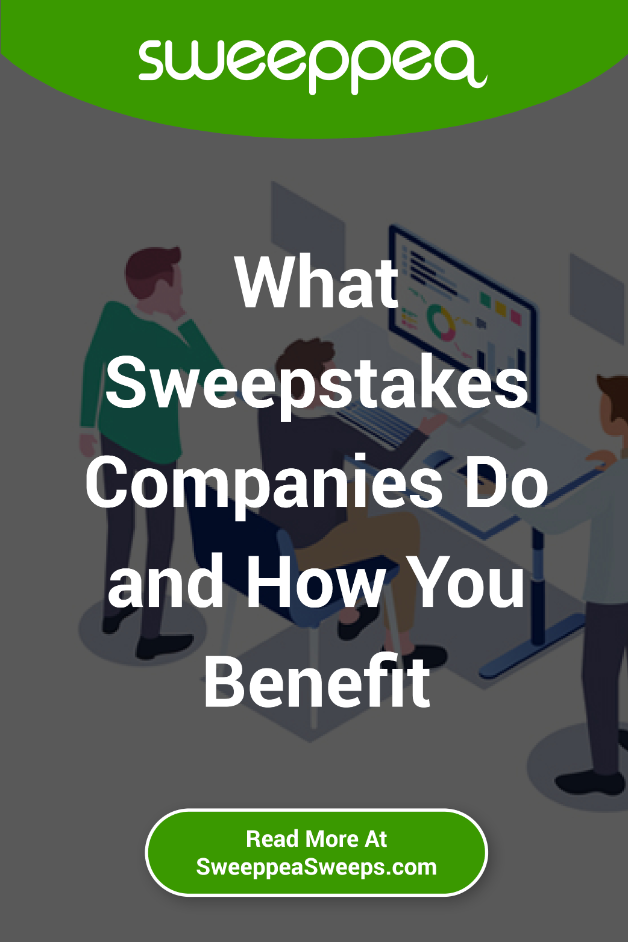 What do sweepstakes companies actually do for brands? This is a question that you may have if you're launching a sweepstakes for the first time.
Hiring a sweepstakes company to manage your promotion is highly recommended. You know that your promotion will be managed professionally to maximize the chances of success.
Here's what you should know about sweepstakes management and how it benefits you.
Design Sweepstakes to Meet Your Goals
If your company lacks experience in running promotions, it's very likely that you'll waste a significant amount of time on designing a sweepstakes that doesn't actually help you meet your goals.
Sweepstakes companies have proven campaign data to back up their methodology in designing giveaways. They will work with you to help you define your goals and tailor your promotion according to best practices.
Ensure Your Sweepstakes Is Legal
Sweepstakes law is very complex and varies on federal, state/province, and local levels. While a giveaway might be perfectly fine to run in South Carolina, it might be outright illegal in New York or Quebec.
Sweepstakes companies are aware of these laws and can consult legal counsel to help ensure that your sweepstakes is fully compliant. This drastically reduces the chances of committing mistakes that could cause a government agency to halt your sweepstakes after it launches or fine you thousands of dollars.
Also watch:
Sweepstake and Contest Laws by State
Stop Fraud Thanks to Sweepstakes Company Software
Sweepstakes companies manage your sweepstakes using proprietary software and other tools that are specifically designed to stop fraud in its tracks. By handing your sweepstakes over to a third-party, it virtually eliminates the risk that one of your employees will mishandle your sweepstakes by choosing a family member or friend as a winner.
Promote Using the Right Marketing Channels
Sweepstakes companies are professionals at marketing and know exactly how to spread the word about their clients' promotions. They know how to use social media, in-store advertising, and on-product advertising to help you get the best results.
They may also have exclusive access to marketing partners to help you get exposure that you might not have access to on your own.
Free Up Your Internal Company Resources
Unless your company is very large, you likely don't have an in-house employee who is solely responsible for managing your sweepstakes promotions.
Even so, outsourcing your sweepstakes promotion to a sweepstakes company who specializes in sweepstakes law is better than leaving the task to your legal department to sort out. This saves you time and money, helping you to get new promotions up and running faster.
Prize Delivery
Finally, the most important part of any sweepstakes, after reaching it's marketing goals, is delivering on the promise to award the prize. This is the moment that you've worked hard for and if your prize delivery is marred by long delays and disputes, you can easily sour the relationships you've built with potential customers.
So let the experts at a sweepstakes company do the hard work instead and your odds of a successful promotion are basically guaranteed!
Estimate the Cost of Hiring A Sweepstakes Company With Our Tool
Need help with sweepstakes or contest management? Call 305-505-5393 or email us with your questions.