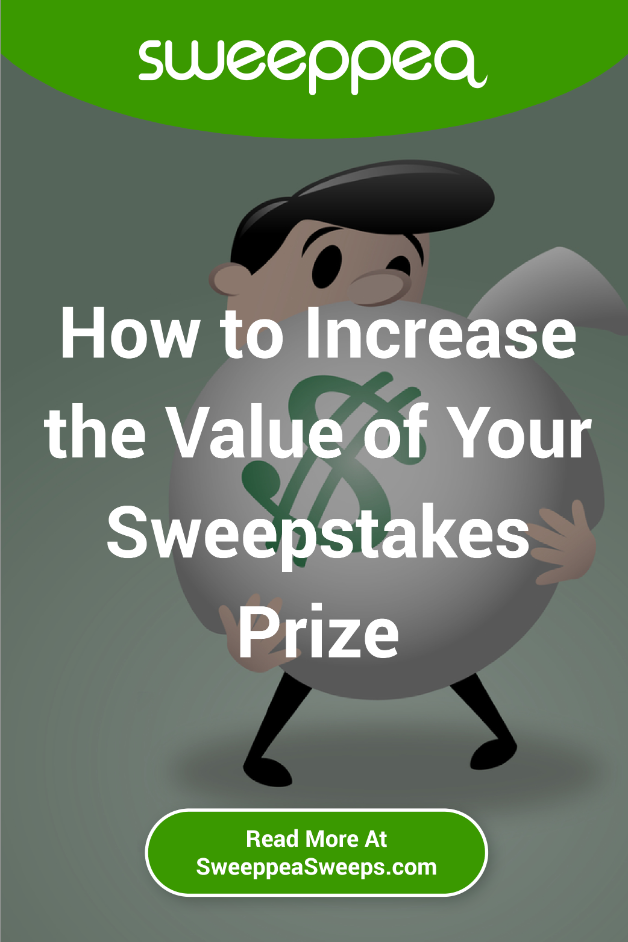 Transforming your "mini" giveaway into a "mega" giveaway by increasing the value of your sweepstakes prize can significantly boost user engagement with your sweepstakes. While your original sweepstakes prize might have only brought in 1,000 entrants, a better prize could mean 10,000 entrants or more.
Here's what you can do right now to transform an ordinary sweepstakes prize into an awesome one.
A Year's Supply Prize
What's better than giving away one of your products, a year's or several month's supply of your product! Not only does this get people excited to win the first time that you deliver the prize, the excitement will come back over and over as they receive their prize delivery again and again. It also has the potential to transform your sweepstakes winner into a long-term customer.
Product Bundle Prizes
If you want to increase the value of your prize, try bundling your products together as a single prize. This will not only make your prize worth more, it also attracts a wider variety of entrants to your sweepstakes more so than a single prize would. You can also create a product bundle prize by bundling your products with those of another brand through a partnership.
Accessory Prizes
If you plan to give a prize that really requires some accessories in order to fully enjoy the prize, don't hesitate to include these items in your prize bundle. For example, if you give away a gaming system, your entrants will also appreciate receiving gaming headphones and a gaming chair as a part of the prize package.
Turn Prize Delivery Into an Event
Receiving a shipment in the mail with the prize is pretty mundane when it comes to sweepstakes prize delivery. If you really want your fans to get excited about winning, turn the prize delivery into an event.
You could announce the delivery of the prize during a live stream and ask the winner to join you for an unboxing of the prize. You could also ask them to post a photo or video of them using the prize for the first time to your social media page.
Personalized Sweepstakes Prize
Creating a unique prize that is just for the winner is another way to increase the value of your sweepstakes prize. You could have the winner's name printed on a t-shirt or other merch.
Popular Products
Giving away a product from a popular brand will attract a lot of attention from a wide range of people and increase participation in your sweepstakes. Trending and newer products work best to drive maximum engagement. Make sure to mention the brand of the prize and that it's the latest release of the product in your promotions.
Brand Collaboration Prize
You can collaborate with a brand to come up with a limited edition version of your product or a brand new product that will only be given away via your sweepstakes. By only making the product available for the first time via your sweepstakes, you can attract people who are fans of either your brand or the brand that you are partnering with.
Be Creative
Increasing the value of your sweepstakes prize doesn't always mean that you have to spend more money. Just be creative in how you design your promotion and deliver your prizes and you'll surely attract more excited and happy fans to your brand.
Need help with sweepstakes or contest management? Call 305-505-5393 or email us with your questions.