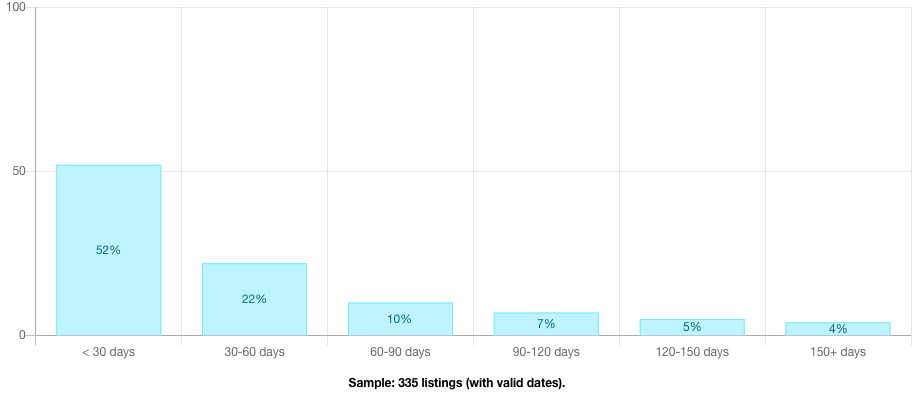 For the sweepstakes promotion period, out of 335 promotions, 52% of brands run sweepstakes for less than 30 days.
The average sweepstakes last 30 days. Sweepstakes are a great way to generate interest in your product or service and can be used to increase brand awareness or drive sales.
There are several benefits of setting a sweepstakes promotion period, including:
Allowing sufficient time for participants to enter the sweepstakes
Giving participants enough time to promote the sweepstakes
Creating a sense of urgency around the prize
How to Determine Sweepstakes Promotion Period
There are a few things to consider when determining how long your sweepstakes or contest should run, so let's get started.
1. What type of prize are you providing?
If you want to offer modest weekly prizes and a large ultimate prize, a month to six weeks is an appropriate length of time for your sweepstakes or contest. This way, consumers will believe they have a chance to win a weekly reward, and you'll get many entries because there is a big overall award associated with the promotion.
2. What is your goal?
If you want to generate buzz for a new product or service, an extremely exciting short-term sweepstakes ahead of time is the way to go. This method offers several weeks of buildup (the sweepstakes) before culminating in a big prize on the day the product or service is launched, providing significant PR opportunities along the road.
The same may be said for seasonal sweepstakes. If it's a Valentine's day sweepstakes, try to hold it towards the end of January so that people have had time to get excited. Then, seven days before Valentine's Day, terminate the promotion so that the winner can get their gift in time for the big day.
3. Who is your target demographic?
If you're running summer sweepstakes and the prize is a cruise, obtaining many email opt-ins is critical. If you want to target millennials or younger people and run an Instagram user-generated sweepstakes in which entrants are asked to submit photos, the shorter the better.
Conclusion
Sweepstakes with short promotion periods risk underperforming if participants don't have enough time to enter, whereas sweepstakes with long promotion periods may lose interest as a result of overly lengthy promotion durations.
Sweepstakes are a fantastic marketing tool that may be utilized to accomplish a wide range of goals. You can ensure the success of your next promotion by knowing the advantages of creating a sweepstakes campaign period.Need help with sweepstakes or contest management or administration? Call 305-505-5393 or email us with your questions.