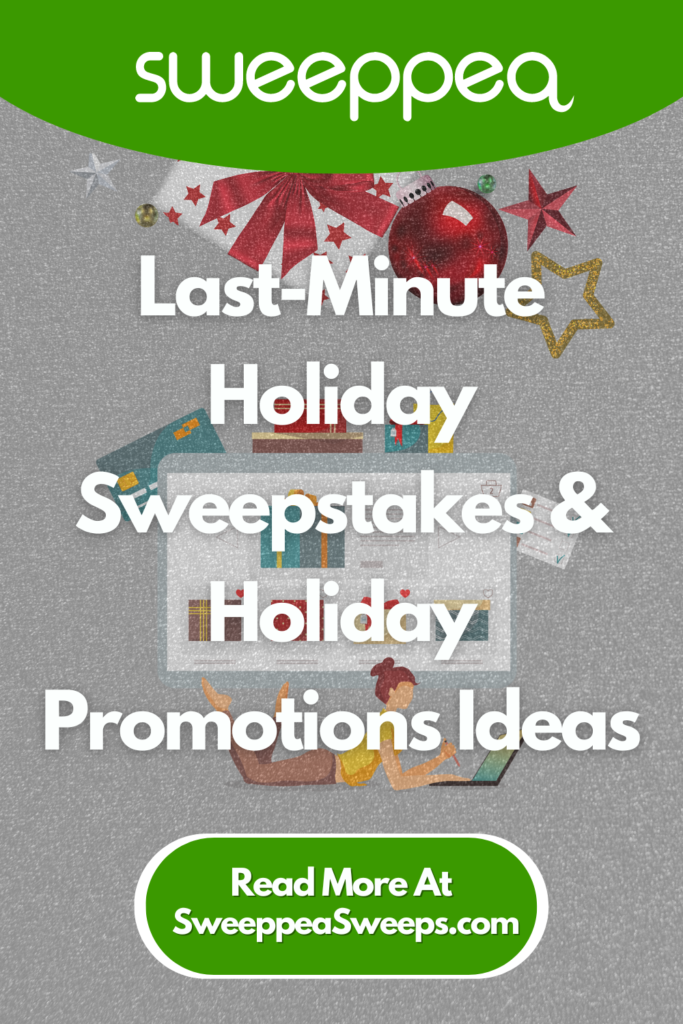 The holiday season is always a great time to run promotions like sweepstakes. The goal of holiday sweepstakes is to engage customers and build brand awareness.
Why offer sweepstakes as a holiday promotion campaign? How can it help build your brand awareness and support your business' growth? There are several types of sweepstakes you can run for the holidays. Let's dive in.
Running an online giveaway or contest at this time of year is a great way to show gratitude and spread goodwill, increase brand awareness, generate leads to gather first-party data you can use to build lookalike audiences, and launch targeted campaigns in the future. 
A large portion of annual donations takes place in December, with the majority occurring in the last three days of the year. If you're a non-profit, this may be the best time of the year to run your sweepstakes promotion!
Why is the Holiday Season the Best Time to Run a Sweepstakes?
People are in a giving mood! Embracing the holiday spirit of giving is the first thing you should leverage to run your giveaway or sweepstakes promotion. Not only does it help build brand awareness when consumers are more likely to support it, but it's also an excellent way to generate leads for next year.
Giveaways during the holidays can motivate future purchases if your prize strategy and promotional marketing campaigns align with your target audience. Prime your participants to move them down your marketing funnel through your sweepstakes promotion and convert them into customers.
Holiday Sweepstakes Ideas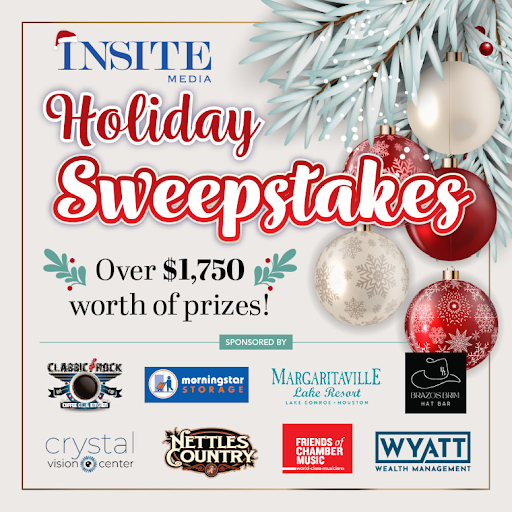 Here are several types of holiday sweepstakes promotions you can run:
Hashtag Sweepstakes
With a simple hashtag, especially on sweepstakes holidays, you can encourage consumers to post about your brand on social media for a chance to win a prize.
These "hashtag to win" campaigns on Instagram can be built quickly and are an excellent way to grow your follower base while engaging fans, building buzz, and showcasing user-generated content.
Fact: 81% of people use Instagram to help research products and services, and 67% say it allows them to interact more with brands.
People discuss wish list ideas, presents, wrapping paper, celebratory food items, home and yard décor, family gatherings, and parties with friends on social media, creating hashtag sweepstakes for your holiday promotion is a great option.
Loyalty Program Promotional Sweepstakes
Holiday promotions help you increase sales, brand awareness, and customer loyalty.
If you're a CPG brand or an online store, you can run a purchase-to-enter campaign as long as you have a free method of entry available in your sweepstakes' official rules.
The best part of sweepstakes is you can tailor them to meet your business needs while fostering loyalty.
Have a subscription business? Offer sweepstakes to your existing customers.
Want to build brand awareness? Offer sweepstakes open to the public. 
A chance to win a prize to an established loyalty program gives consumers a fast and easy way to convert points into something they want, reducing points liability on your books.
If you're going to use your loyalty point system as an entry method, please reach out to a sweepstakes administrator like Sweeppea to ensure your promotion remains compliant.
Rebates & Gifts
Rebates and gifts are consumer-facing cash-back incentives that allow consumers to submit proof of purchase online for your sweepstakes prize. 
This solution is a great way to increase value without resorting to discounting and thinning your margins. Remember, discount fatigue is a thing! In order to make the promotion successful, ensure your sweepstakes' prize is exciting for your participants to encourage them to enter your promotion.
The Benefits of Running a Holiday Sweepstakes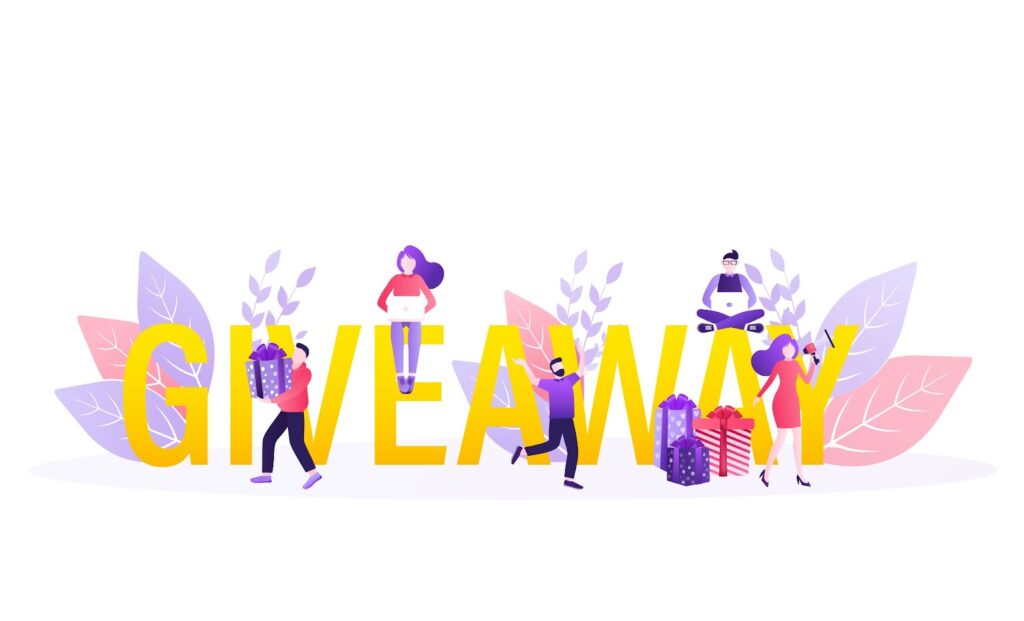 A holiday sweepstakes is a great way to engage customers and build relationships. A holiday promotion can also be a great way to increase sales and encourage customer loyalty.
There are several benefits to running holiday sweepstakes, including:
A digital promotion like a sweepstakes is an excellent way to increase your social media following and social awareness.
Increasing brand awareness and exposure. Having a prize your participants want is an excellent way to bring in new customers.
Generating leads, sales, and first-party data. Sweepstakes are excellent for lead growth or email list subscriber increase. They're a secret weapon when it comes to generating leads.
Saving money. Giveaways are a cost-effective marketing strategy because they're affordable and help you build your database of interested participants you can turn into customers.
Conclusion
Holiday sweepstakes are a fantastic way to connect with potential customers and create value for everyone involved. Consumers who actively participate in holiday promotions can learn more about your brand, products, and mission and can be surprised, delighted, and rewarded.
For more information on how Sweeppea can help you with your next sweepstakes, contact us at support@sweeppea.com or call us at 305-505-5393.