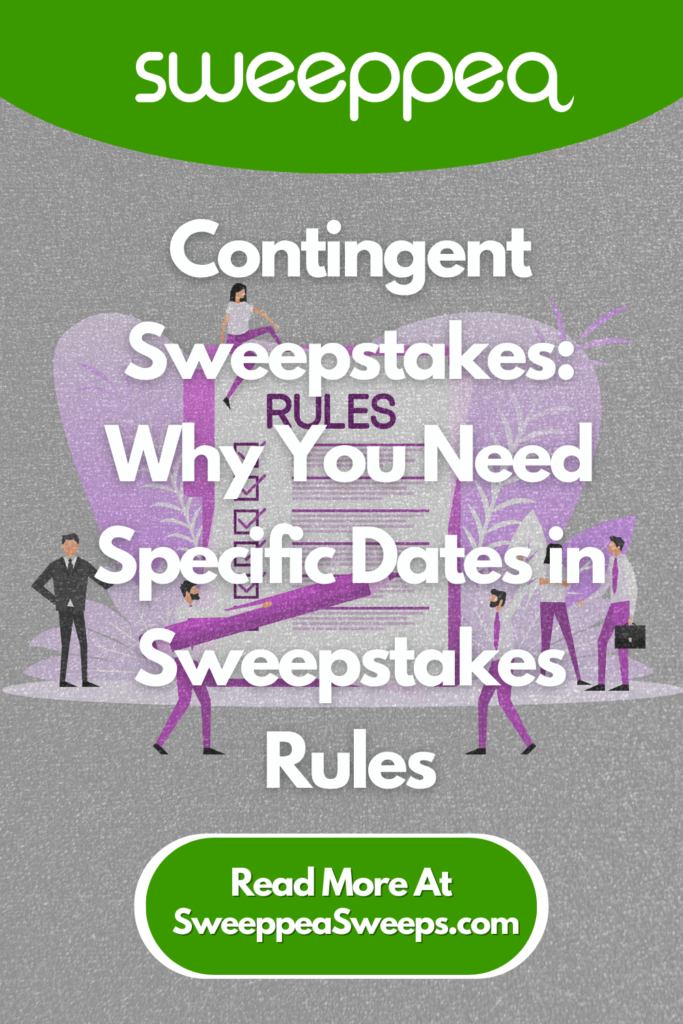 One of the most important aspects of sweepstakes official rules is having specific promotion start and end dates written on them. Awarding prizes based on thresholds is not allowed under federal law.
For sweepstakes to comply with the law, a sponsor cannot say,
"We'll award the car once we reach $100K in sales."
or
"We'll award the prize once we reach 100,000 followers."
or
"If we do not reach X goal we will extend the end date."
Without a start and end date, it's impossible to determine a winner reasonably.
Start and end dates are required. The sponsor cannot award prizes contingent on an action or a goal achieved. All sweepstakes rules must have a start and end date, and on that end date, winners must be chosen, and the prize notification and fulfillment for the winners begin. 
Why can a sponsor not add a contingency to a sweepstakes?
Once the Official Rules are Announced, Edits Are Not Allowed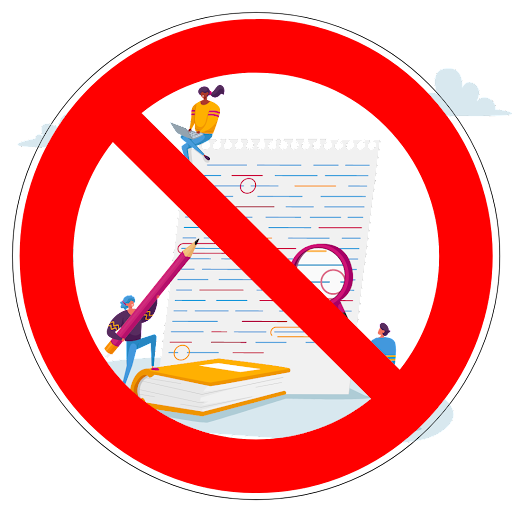 You can't modify your sweepstakes' start and end dates once it's live and accessible to the public.
 Not only may it hurt your brand image to alter the rules once the promotion is live, but it will not be legally compliant. It may trigger your participants to publish negative reviews about the brand or claim scams or prejudice.
Changing the Sweepstakes Rules is Illegal
Changing the end date of sweepstakes after it has launched is illegal. That's why hiring a sweepstakes administrator like Sweeppea can help you run a legally compliant promotion.
By altering the promotional date, you may also alter the chances of winning which breaks your Official Rules.
Benefits of Having Sweepstakes Start and End Dates
If you're thinking about running a sweepstakes, include specific start and end dates in the rules. These dates are essential in ensuring that the sweepstakes are fair and legal. 
Ensure that sweepstakes prizes are awarded promptly.
Your sweepstakes promotion must align with your brand values. This is why you should streamline your promotion to make every part of the process easy for participants. This helps build trust with your audience and also makes great marketing content! Having set start and end dates makes your promotion management easier.
Participants Can Plan
Secondly, it allows participants to plan if they win. They can save up entries or take work time off if needed.
It Creates Urgency
Having a start and end date also helps create urgency among participants. It encourages them to take action and enter the promotion before time runs out.
Increases Brand Awareness
If people know the prize will be awarded on a specific date, they are more likely to enter early and spread the word to their friends and family. It increases awareness for the sweepstakes, the brand, and can help you achieve goals— like increasing sales or growing your social media account.
Accurate Analytics
Specific dates help you measure the success of your sweepstakes more accurately. During times when data is getting harder and harder to find, your promotion's first-party data will help you get to know your audience better at a fraction of the cost of paid media.
Conclusion
Specific start and end dates for your sweepstakes are a must if you want to run a successful legal promotion. Include these dates in your sweepstakes official rules and make them clear for your participants to understand. 
For more information on how Sweeppea can help you with your next sweepstakes, contact us at support@sweeppea.com or call us at 305-505-5393.