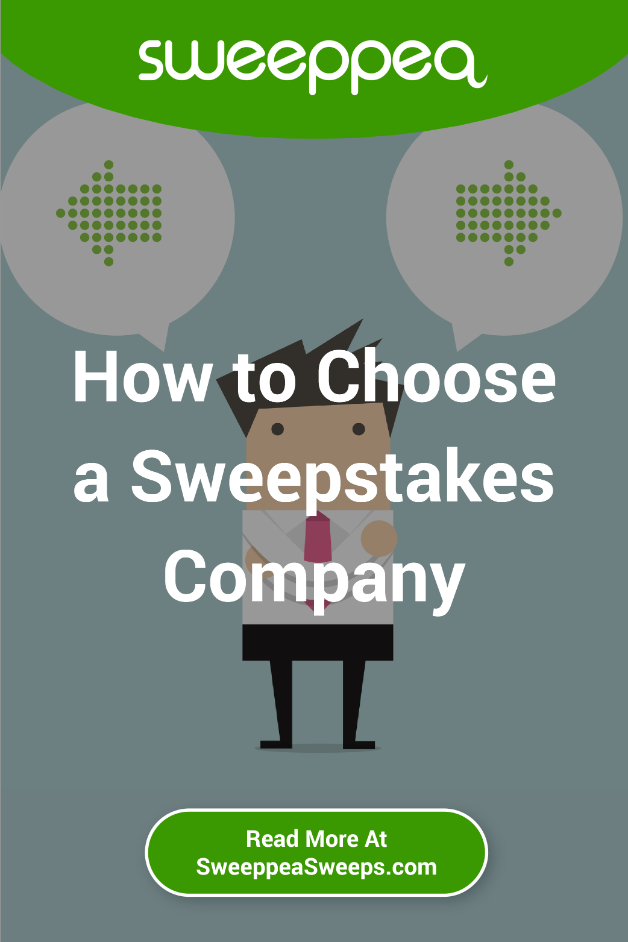 Not all sweepstakes management companies were created equal. Choosing a sweepstakes company is not a decision that should be taken lightly.
Not only will your choice reflect the quality of your campaign and results, it will also determine whether or not your company successfully meets the stringent legal compliance requirements of running a sweepstakes.
Finding the perfect match for your unique business needs might seem overwhelming at first, but we're here to help.
What Does a Sweepstakes Company Do?
A sweepstakes company can help when your business has a need for high-traffic marketing. These agencies work by supporting your campaign from the development of your campaign strategy to the management of a sweepstakes from its launch to prize fulfillment.
What Are Your Marketing Goals?
You probably have some ideas about the results that you want from your sweepstakes. For most, it's about building a customer list, increasing brand awareness, and developing customer loyalty.
How a particular sweepstakes company tries to achieve these goals with a sweepstakes campaign may differ. Be clear about your company's goals in order to find the sweepstakes company that can best meet your needs.
Consider Your Budget
Running a sweepstakes is an investment. Some businesses can dedicate a big budget with expensive prizes and long-term campaigns, while others look for something small in scale.
The type of sweepstakes company that best meets your needs is one that has transparent billing practices and scalable services.
Experience Matters
There are several key areas in which a good sweepstakes company should use its expertise to deliver results for your business. We suggest looking for a company that has good experience in legal compliance, marketing promotions and professional administration.
Legal Compliance
Sweepstakes laws can vary based on many factors. If you want to avoid the potential legal pitfalls, trust a sweepstakes management company to deal with concerns such drafting Official Rules, insurance and indemnification, prize winner tax administration, and bonding and registration of prizes.
Marketing Promotions
The right sweepstakes company can help you channel your goals into a campaign type and additional features, such as user-generated content or instant win, that will appeal best to your audience.
Professional Administration
Professional sweepstakes administration means that the company should handle your campaign from start to finish with a dedicated project manager, done for you prize fulfillment, and robust analytics.
Prize fulfillment can be time-consuming and challenging especially when it comes to the winner verification and prize distribution. Make sure to select a sweepstakes company that can handle all aspects of this part of the sweepstakes campaign as the reputation of your brand depends on it.
Final Tips
When you hire a sweepstakes company, a proven track record of success is what matters most. Your sweepstakes company should always be ready to give your business the attention it deserves with continued support and open communication.
Need help with sweepstakes or contest management? Call 305-505-5393 or email us with your questions.