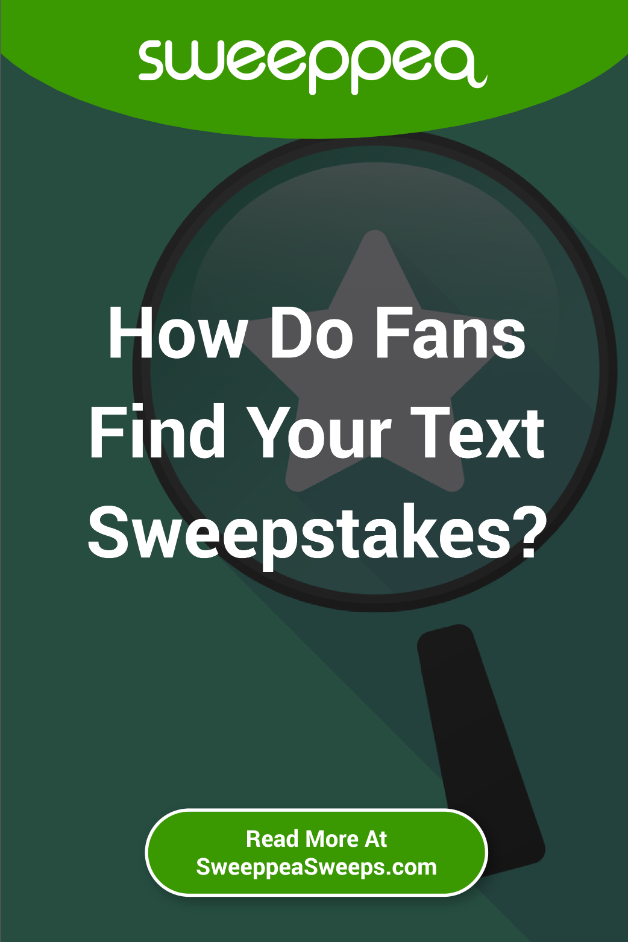 Your fans are the biggest asset your brand will ever have so it only makes sense to try to grow your fanbase as much as possible. If you want more of your fans to participate in your text sweepstakes, your brand has to be highly visible online so that it's easy for them to find and follow your promotion.
So the next question is "where do you fans live?" Here are the different online and offline methods that brands use to promote their sweepstakes to their fanbase effectively:
1. Social Media
Social media is a great place to start if you want to find fans who want to participate in your sweepstakes. They are likely already following your brand. All you need to do is make posts about your sweepstakes promotion and ask them to like or share it.
2. Sweepstakes Sites
When brands launch campaigns, they tend to overlook the fact that there are many people who consider entering sweepstakes as a hobby. While a select few are only in it for the prizes, many "sweepers" are actually interested in becoming fans of your brand. As a result, sweepstakes sites are an excellent place to share your sweepstakes promotion to attract new fans.
Also Read: Are Sweepers Good or Bad for Your Text Sweepstakes?
3. Apps
In-app advertisements are a great way to reach new fans for your text sweepstakes. Find apps that are popular with customers in your industry or a related industry and advertise to them. People love free giveaways and they'll be more likely to take advantage of a promotion that appears to be recommended by an app they already trust.
4. In-store
In-store displays, especially end-cap displays, are excellent for promoting your text sweepstakes because they attract a lot of attention. By sharing the details of your text sweepstakes in the promotion, including your Sweepkey, you can have your fans sign up for your promotion on the spot as they shop!
5. Email
If you've run promotions for your business in the past, you've probably already built up a significant email list. As a result, this is one of the best ways to reach your fans since you can contact them directly to let them know about your sweepstakes.
6. TV/Radio/Print
Although the popularity of digital advertising makes it seem like traditional advertising methods aren't worth the high cost, the truth is that TV, radio, and print advertising are all still very effective. These channels are especially useful for reaching your fans that are less likely to spend most of their time online since you won't find these fans on social media or apps.
Need help with sweepstakes or contest management? Call 305-505-5393 or email us with your questions.