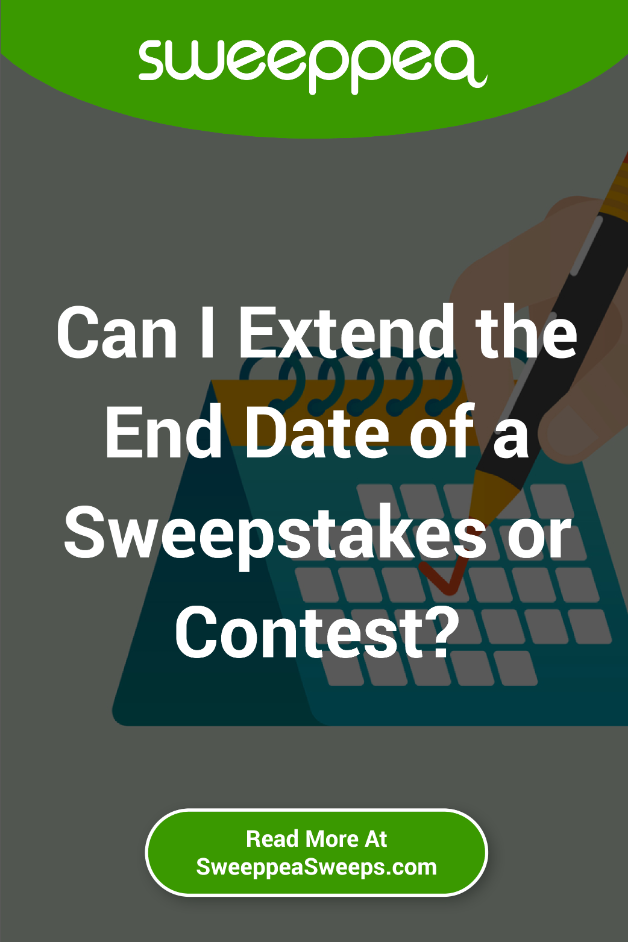 If you've ever run a sweepstakes before, you probably loved seeing all of those excited customers flow in. With all of those free flowing leads, you may have wondered "can I extend the end date of my sweepstakes?" On the other hand, if your campaign didn't meet expectations, you may have wanted to keep your sweepstakes running a little bit longer.
The short answer is "no." Once you have launched your sweepstakes and it's live and available to the public, you can't change the end date of your sweepstakes. Here is what you should know about extending the sweepstakes end date of an active promotion.
Why Extend the Sweepstakes End Date?
These are all common reasons that sponsors want to extend the date of a sweepstakes:
A particular campaign goal hasn't been met.
You realize that there is a scheduling conflict.
You had technical problems or an outage during the launch.
You need more time to coordinate prize delivery.
Although these reasons seem valid, the sweepstakes start and end dates should never be changed. By doing so, you are essentially breaking the "deal" that you have agreed to uphold with your participants via your sweepstakes Official Rules.
As for the timing of a sweepstakes end date change, here's what can happen:
You've Already Announced the Sweepstakes
If you've already announced your sweepstakes publicly with the dates of your promotion, you are not permitted to change them. At this stage, you'll only confuse the entrants. In fact, some of your followers may enter the promotion as soon as it goes live. So any changes you make will be noticed by participants immediately.
This could result in your participants feeling misled by your promotion and expressing their feeling on social media or complaining to the state regulatory bodies.
Hey! You're Changing the Sweepstakes Rules
Making a change to the sweepstakes end date, is essentially making a change to the sweepstakes rules when the sweepstakes has already been announced.
The same is true for a sweepstakes that involves game cards. You can't just print more game cards because the promotion is going much better or faster than you expected it to. In this case, you are changing the odds of winning.
Changing the sweepstakes end date could also mean that participants who wouldn't otherwise have entered into the sweepstakes might enter on the newly available dates. This changes the pool of entrants to select a winner from, which again changes the odds of winning the sweepstakes.
The Bottom Line
Changing your sweepstakes end date is never a good idea and should be avoided at all costs. Planning is key to ensure that you'll never be put in this situation in the first place.
Need help with sweepstakes or contest management? Call 305-505-5393 or email us with your questions.