The holidays are the perfect (and most lucrative) time to connect with your customers. If you want to maximize your sales and attract new fans to your brand, now is the time to prepare your promotions.
To help you get started, we've put together a list of 5 effective and creative holiday contest ideas.
What Types of Promotions Work Best?
These are the best types of giveaways for the holidays:
Sweepstakes – A sweepstakes can be integrated at any point during the customer's shopping experience, both before or after checkout occurs.
Instant Win – An instant win, preferably one that awards prizes to multiple winners, is exciting because it gives customers a chance to win a prize right away.
Influencer Contests – Influencer contests will bring customers to your brand because they've been instructed to do so by someone they trust.
Now that you know what types of promotions to run, here are 5 festive holiday contest ideas to try:
1. Twelve Days of Christmas
To keep your subscribers engaged throughout the holiday season, consider a 12 Days of Christmas promotion. Start your sweepstakes on either the 1st or 13th of December.
If your sales and special offers aren't time-sensitive, namely they won't be over before December 25th, you can actually start your promotion on Christmas.
This is a strategy to consider because your competitions' promotions will have already ended and you'll have all of the attention!
2. Holiday Wishlist Sweepstakes
Everyone has at least a few items that they would love for someone to buy for them. A holiday wishlist sweepstakes is the perfect way to make sure that your customers get what they want this year.
To determine what items you should feature for your sweepstakes prizes, turn to Google Trends and find ideas for prizes by looking for holiday gifts that are trending and also match your audience.
This type of contest or sweepstakes could also work well in an influencer collaboration. M&M'S®, for example, ran a sweepstakes featuring its new flavors and worked with various influencers on Instagram to promote it.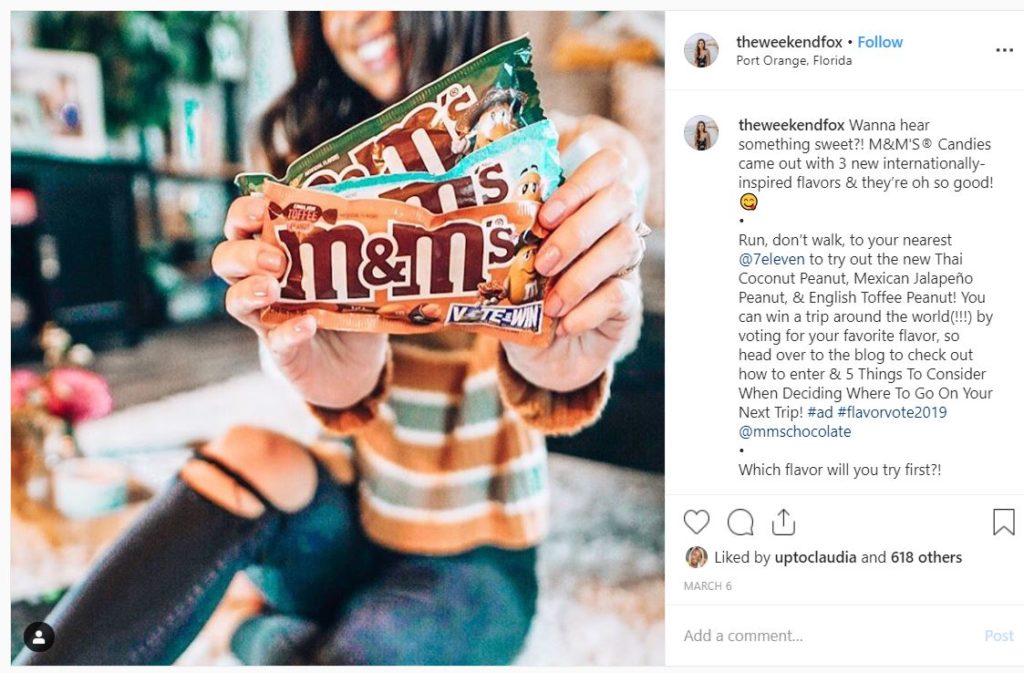 3. Holiday Photo Contest
Contests are designed to be fun. What better way to get entrants excited about your promotion than to ask them for photos? Upon entering your giveaway, ask your entrants to share a relevant photo with your brand on social media.
You can suggest a theme, such as holiday cooking, Christmas sweaters, holiday lights and decorations or family gatherings. This will help to boost engagement and encourage your fans to share the promotion.
4. Kid-friendly Contests
Ask kids to make a drawing, write a letter to Santa or share their own holiday wishlists. You can also have them upload videos of them doing a fun activity with their families, such as wrapping gifts or making holiday treats.
5. 'Win the Grand Prize' Purchase Giveaway
When your customers buy from you, make their purchase even better by including an entry code for a 'grand prize giveaway.' You can put the entry code on the customer's receipt or other marketing materials.
Our client, Armour Meatballs, used this idea to successfully promote their food brand: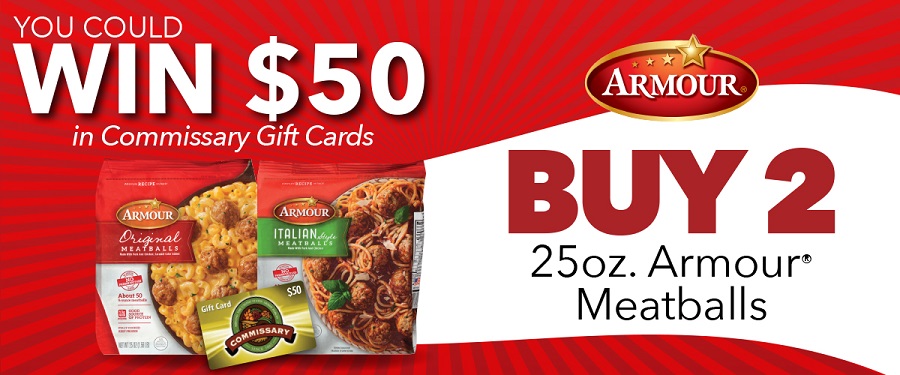 After customers purchased two of their products, they could enter to win a $50 gift card after uploading a receipt. This prize was ideal for the brand because it encouraged customers to spend more on Armour Meatballs in order to receive more entries.
Need help with sweepstakes or contest management? Call 305-505-5393 or email us with your questions.