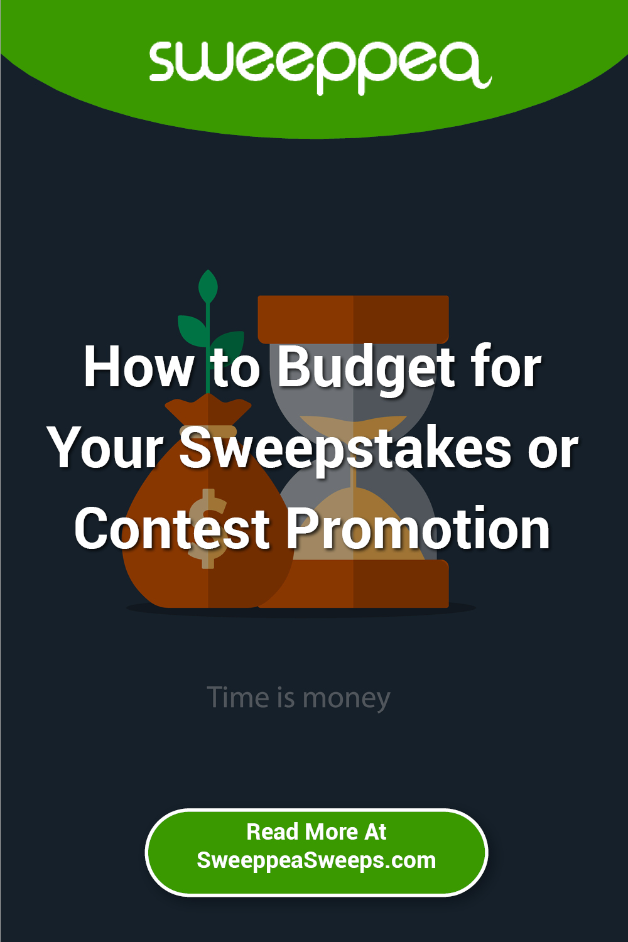 People ask us every day: "How do I run a sweepstakes or contest?" and "How much does it cost to run a sweepstakes or contest?" As a Sweepstakes Company, we recommend having a sweepstakes budget. It is extremely important if you want to maximize your results from a sweepstakes or contest. While many businesses are open to running sweepstakes and contests, most are also trying to do so as cost effectively as they can. 
The problem is that even though you are given some tips to launch your sweepstakes or contest, it's not always clear how much you should spend on each aspect of your promotion to get substantial returns on those efforts.
To help you sort it all out, here are some tips on how to budget for a sweepstakes or contest.
1. Advertise on Social Media
Brands can leverage the power of social media to help a sweepstakes promotion to go viral. By tapping into your existing following and that of the sweepstakes sponsors, you'll be able to engage people on social media, have them sharing your contest or sweepstakes, and attract a pool of sweepstakes entrants who may later become customers.
2. Don't Go for the Most Expensive Prize
When it comes to selecting sweepstakes prizes, don't go for the prize that is more expensive than you can reasonably afford. Not only will your audience not acknowledge the extra expense of the prize, they may not even like the prize, especially if they don't feel like there is a realistic chance of winning it.
3. Ask Sweepstakes Sponsors to Pitch In
If you plan to partner with another brand in order to run a sweepstakes or contest, the cost of the contest shouldn't only fall on your company. Don't be afraid to ask for help from your sweepstakes sponsors as it can definitely save your budget. Aside from money, sweepstakes sponsors can also help by sharing your promotion with their audiences and giving you access to influencers who regularly work with their brands.
4. Don't Skip Out on Sweepstakes Administration
The customer experience is key to a successful sweepstakes or contest. As a result, you don't want to leave any of the critical details, such as drafting official rules, making sure that your promotion follows sweepstakes laws, and prize delivery to chance. Hiring a sweepstakes management company like Sweeppea will ensure that all of these important details are carefully planned and executed and you stay within your sweepstakes or contest budget.
Need help with sweepstakes or contest management? Call 305-505-5393 or email us with your questions.